I've been asked by a fellow Praetorian Wolfy, aka Ralph from the GCN Club "Leeds Night Owls", to post the following and as it's a good cause I'm only too happy to obliege, might have to see if I can attend myself! Anyway over to him!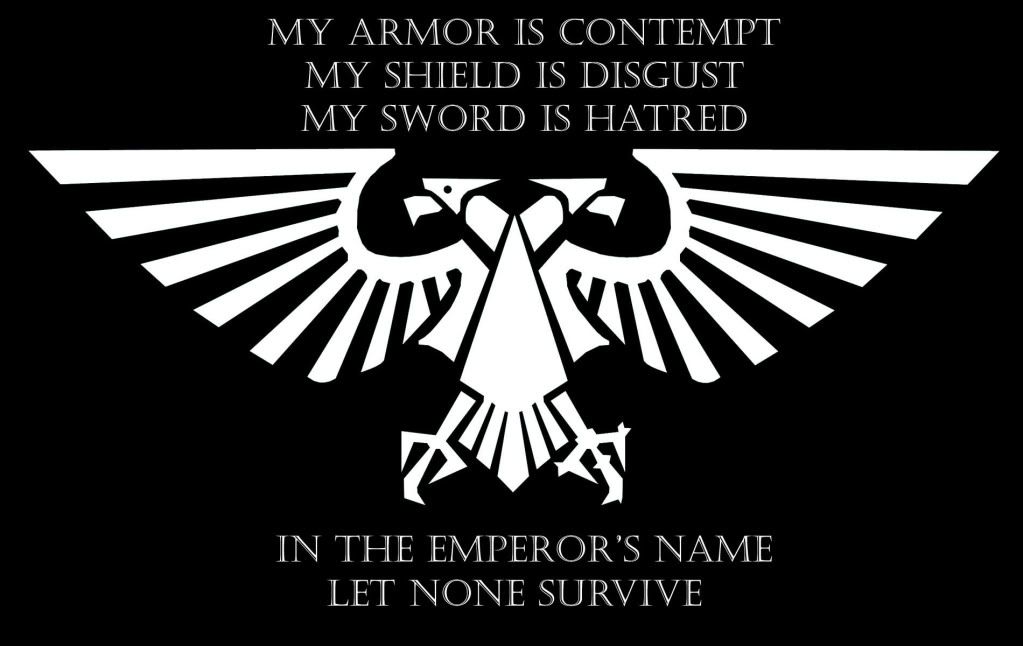 Introducing the Leeds Night Owls Warhammer 40,000 GT
Sunday 7th February 2010 10:00 - 18:00 TBC
As some of you may know I am planning to go to Africa next year to work in a school for 4 weeks. To do this I have to raise £3500. We are already close, around £2500, but still need to make that bit extra. So, to hopefully boost the fund up a bit, I'm planning to organise a Tournament in the new year, with the following layout. If you would like to join in, or have any comments/suggestions on how to make it better, then please feel free to drop me a line.
General Info:
£15 Entry fee, Subs free on the day (TBC)
1500 Points, 3 Rounds. (2 Hours Per Round; your game will be stopped if it reaches the 2 hour mark!)
Entrants must have their list written out and with them on the day, please be neat as others must be able to read it.
A small piece of Background is required for your army, and this will be one of the things used in the voting for "Best Theme"
Venue is the Headingley Community Centre - TBC
Prize Info:
Prizes Awarded For:


First, Second, Third and Last Place


Best Painted


Best Sportsman


Best Theme


Best Painted


Most Cheesey List


Prize Fund so Far (Still to be assigned to what they are won with):
Various Games Workshop Vouchers totalling to £100
Wooden Spoon (Guess which award that is for!)
One Kaiser Rushforth Aluminium Case with Foam Trays of your Choice
Selection of Scenery as provided by PG Scenics
Selection of Great Escape Models supplied by eBob - Miniatures

Schedule for the Day:

10:00 - 11:00 Arrive and organise first round players

11:00 - 13:00 First round (Players randomised against Each other, Setup: Pitched Battle, Mission Objective: Sieze Ground)

13:00 – 13:15 Players organise their armies on a table and voting is taken on best army/theme etc

13:15 – 13:30 Lunch and organise round 2 players

13:30 – 15:30 Round 2 and organise round 3 players (Round 1 Winners randomised against other round one winners, Same with losers, Setup: Pitched Battle, Mission Objective: Annihalation)

15:30 – 17:30 Round 3 (Round 2 Winners randomised against other round 2 winners, Same with losers, Setup: Pitched Battle, Mission Objective: Capture and Control)

17:30 – 18:00 Organise winners of categories, winners announced, Pack up

Scoring:

3 Points Win
1 Point Draw
0 Points Loss


To sign up:

Email me at the below address or in THIS thread on the Leeds Night Owl forum if your interested in signing up, and for any other comments! I cant thank you enough for your support!