Hope everyone has been enjoying your festive celebrations, my own Christmas has been rather packed, but I'm now settling into being even more busy...hmmm
Anyway, just a couple of quick pictures while I'm waiting for the glue to dry.
First up Oink requested a comparison shot of the new 28mm Dress Torso I've got for sale compared to a standard Cadian torso, so it is, these torsos are for sale now on this blog,
HERE
.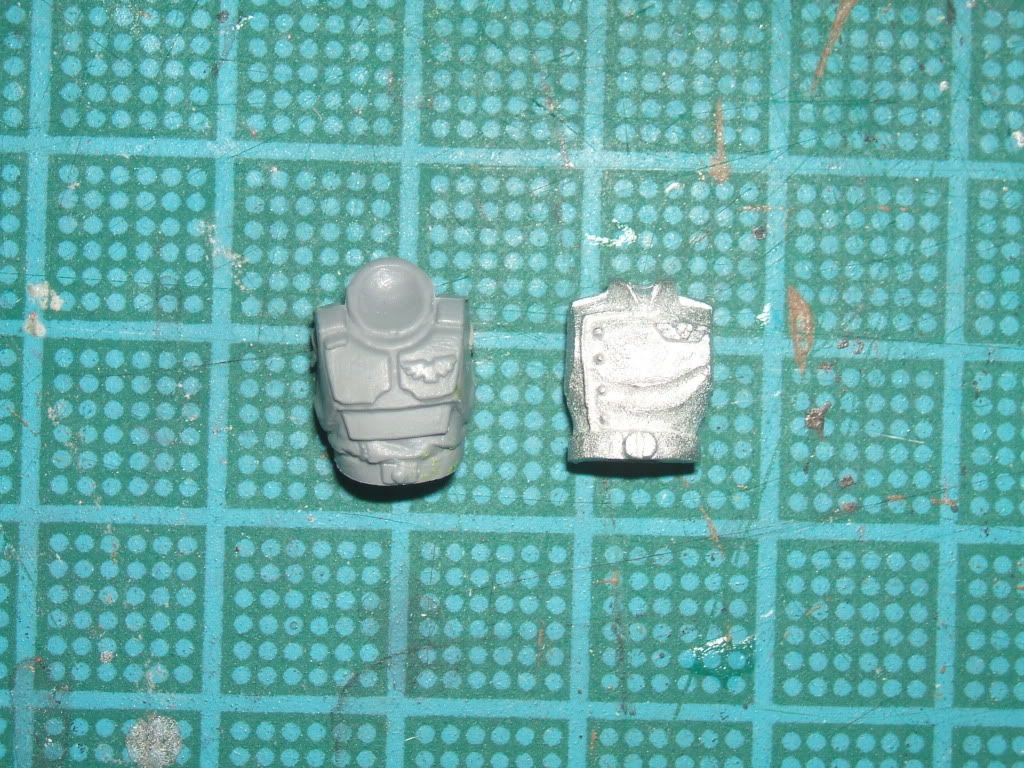 Next up, well looky what I'm back working on! It's been sitting under the bed for well over a year now, I did pull it out briefly and promptly ripped off the sponsons and lower hull sections. The reason for this drastic action was that the greenstuff work was shoddy and uneven and the plastic sections - a mixture of plasticard and things from the bits box just did'nt look right. I've now started to rebuild this lower portion with better constructed sponsons and solid plates of plasticard, with the aid of liquid greenstuff - which I'm suitably impressed with - I'm also ensuring all the joins are smooth and well blended not rough like they were before - hence all the green patches. I'll add further detailing later on, for now I'm concentrating on fixing earlier less satisfactory work and rearming it - as I write this the rear sponson on this flank is just about dry, so now its back to work. The Leviathan will live again!