As the first extra for the Mag Baneblade I'm building a turret with a Titan Class Inferno Gun for it, which I'm dubbing the Helblade.
I'm simply using a spare turret with some plasti-card, with the intention of adding some extra fuel tanks to the rear of the turret where the stowage would normally be.
The gun itself is made from two sizes of tubing and one H section.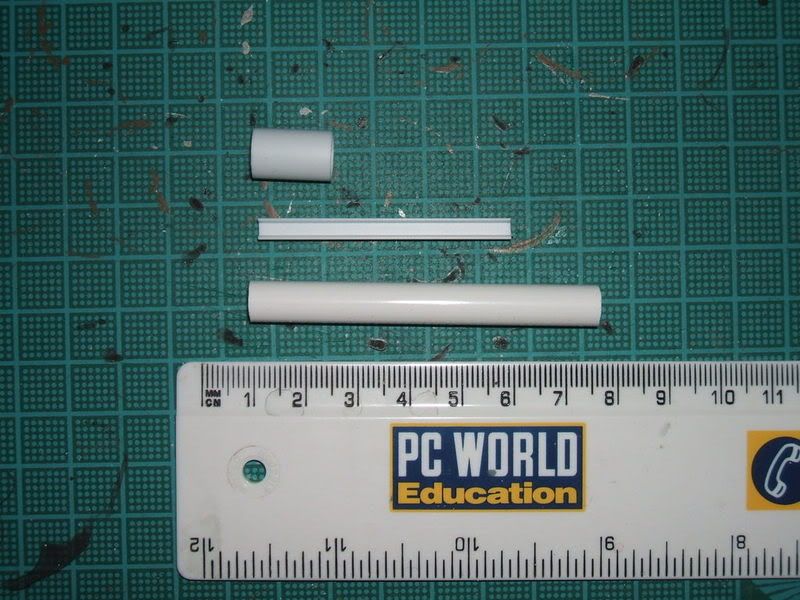 The three main barrel sections were then connected by the H sections.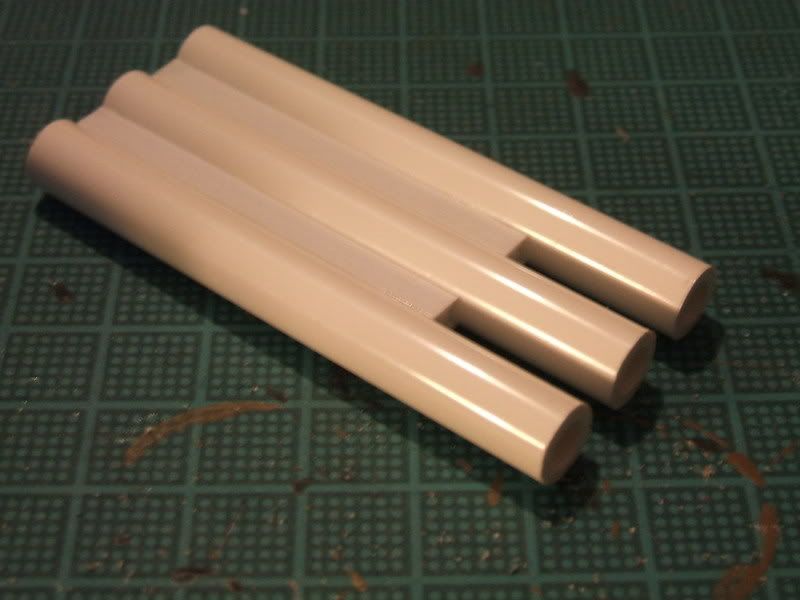 The completed section was mounted on a piece of plasti-card to connect to the turret (dry fitted here), the larger tubing pieces were slipped over the end of the barrels (again a dry fitting here) and the nozels of some Baeneblade Heavy Flamers fitted inside the inner barrels.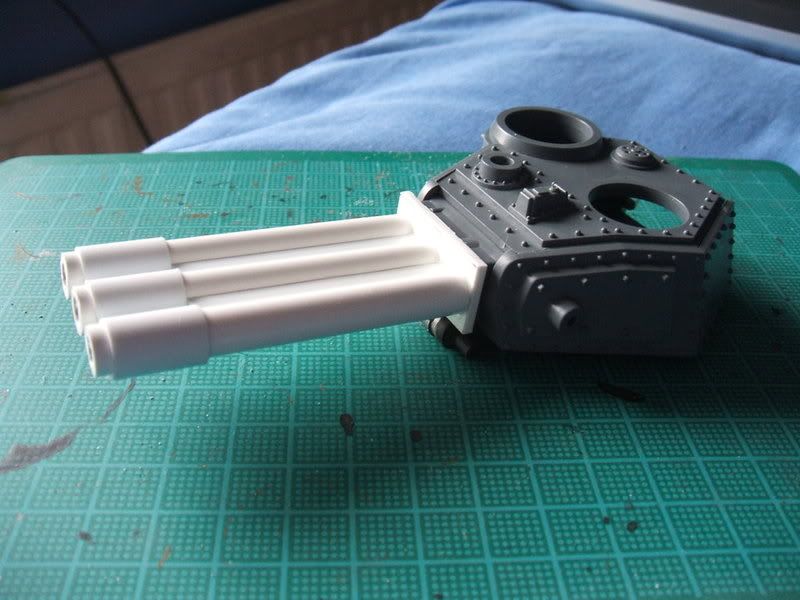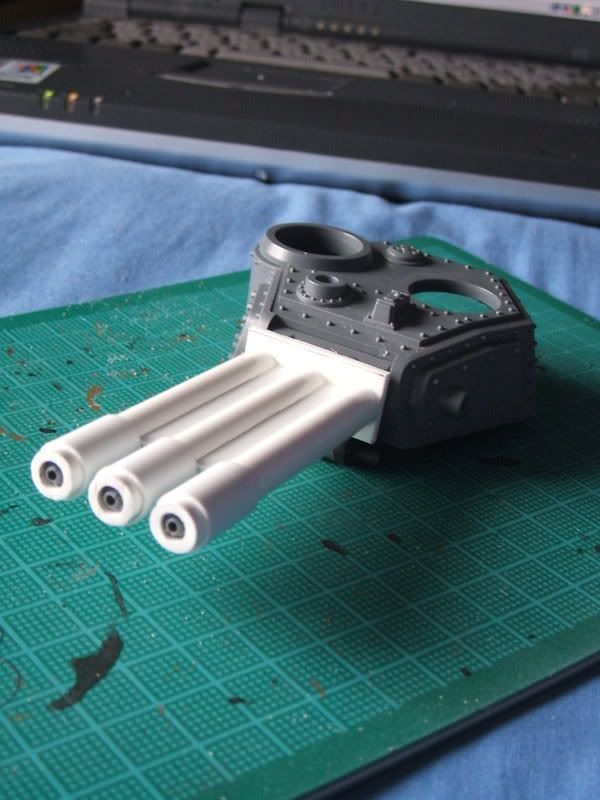 Now comes the dilema, do I leave the 'sleeves' as they are now, hole then, or connect them to one single sleeve as in the Forge World version (below) - which again could be holed.
What do you think?