After a day which has seen quite a bit more done to them the Ogryns are moving on, though there's still plenty to be done (like the rest of the squad!), though having ordered all the bits I need now it's just a case of cracking on with these ones until my parcels arrive.
The first Ogryn remains the one which when finished will be bare chested with a Pith Helmet, and he's moving along nicely now, the helmet is almost finished, just lacking the band which goes around it's base, I've left this off for now in the hopes that to speed up the project a bit I can use a press mold from this helmet to do the rest.
The second Ogryn has now become one with a vest and no helmet, the vest is very much work in progress with lots of tidying to be done (and the back!), I'll admit I'm pretty pleased with how it's working out so far though.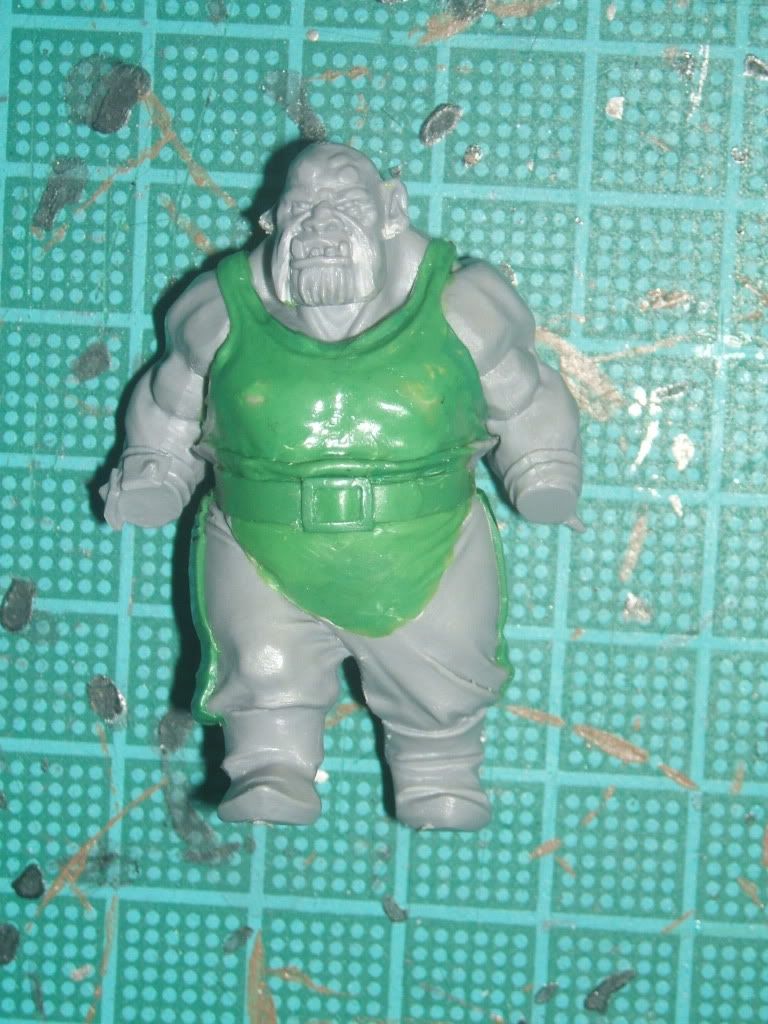 The third Ogryn will now become the one with the open jacket, I've just roughly added the arms to this one, will do the sleeves next once the arms are finalised and then the main portion of the jacket itself.
Number four is also on it's way, a revamp of one I started for myself some time ago but never got very far on, he'll have a closed tunic and probably a helmet, pics of this one as and when I feel he's not looking quite so rough!