I've spent a little more time working on the Pith Helmetted Heads, the result of which is progress I'm rather pleased with so far!
After a few false starts I've finally got a face I'm happy with as shown below.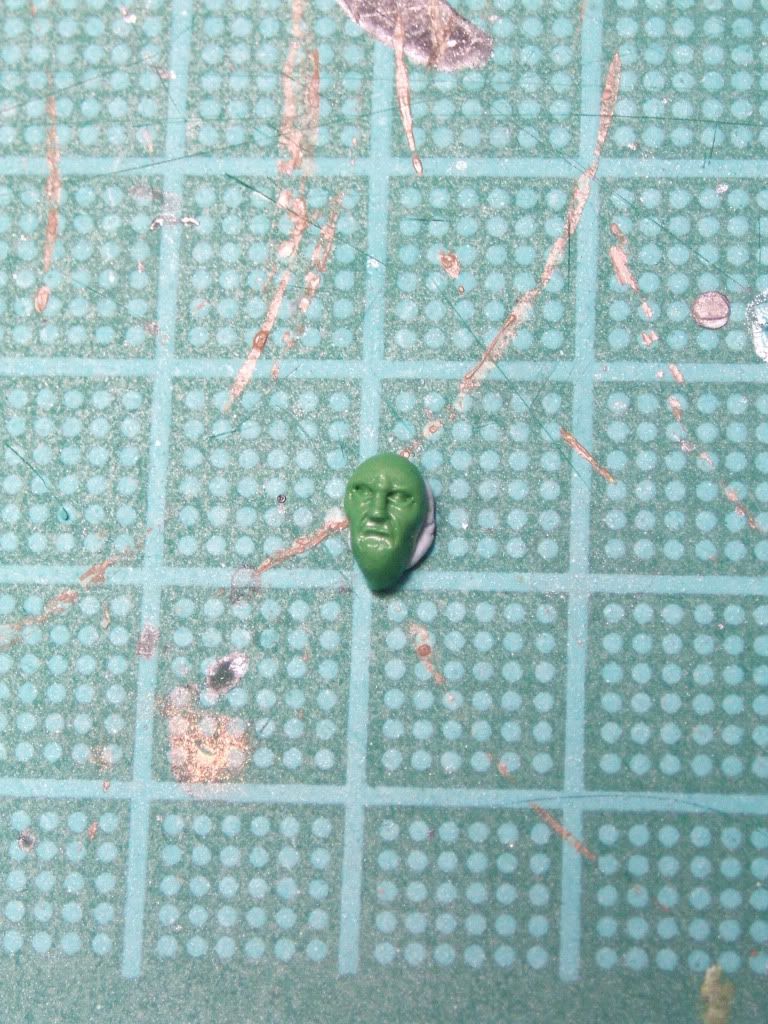 He looks a little odd here, the simple reason for that is he does'nt yet have a lower jaw or jaw bone, or chin(!). Time an time again I've found that as soon as I try an do the lower part of the face at the same time as the upper I end up ruining the sculpt, so dispensing with that I'm settling on doing this is two stages, this has the added benefit that I can marry it up to the pith helmet early...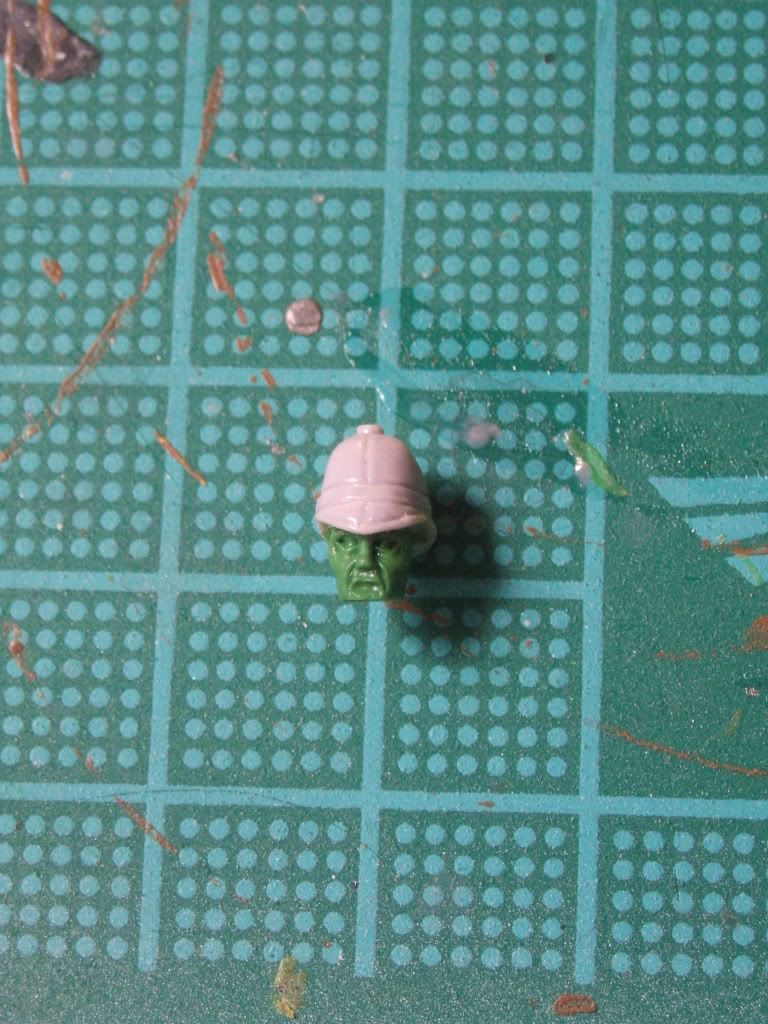 Yeah still looks odd, but the next stage will hopefully remeady that as I add the jaw, chin and back of the head, this will bulk it out somewhat, once thats completed it merely a matter of adding ears, a little hair if appropriate and a strap to keep the helmet on and the first head will be ready.