I dont normally take Commissions, or at least hav'nt in the past, there are a multitude of reasons for that, in the past I hav'nt felt ready too, theres also been the matter that I often cant get stuck into things I don't really want to be doing - and more to the point I've got a huge back log of my own stuff. Having realised theres no way I'll get my GT Imperial Guard army finished for August's 40k Online Tournament I've decided I accept this commission that I was approached about through the blog about a week ago - on the condition that it was'nt urgent(!).
I've been asked to convert up a full squad of ten Praetorian Ogryns, with a variety of 'characters' if you will, the customer having made several suggestions and requesting one based on a conversion which
Si
has done in the past (I'll link to this at a later date, however his site is down at the moment with only his blog working). I'm working from Ogre Bulls, with a plan to also base a couple of Lead Belchers for the slightly different poses without having to spend alot of time resculpting the arms, at the moment I'm actively working on the first two, with a further two to follow shortly - I'll get all of these four finished for approval before moving onto the rest of the squad.
So over to some work in progress shots.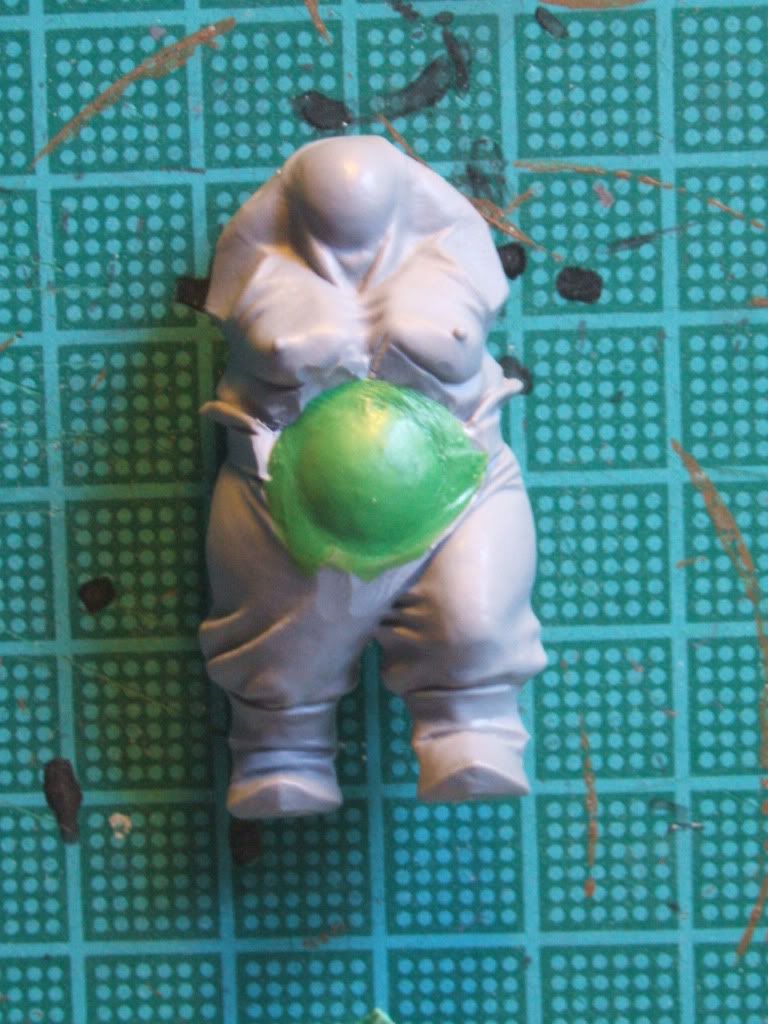 This is the third Ogrynm, or as far as he's going for the moment, it shows the first stage with the mount for the gut plate cut down and filled roughly.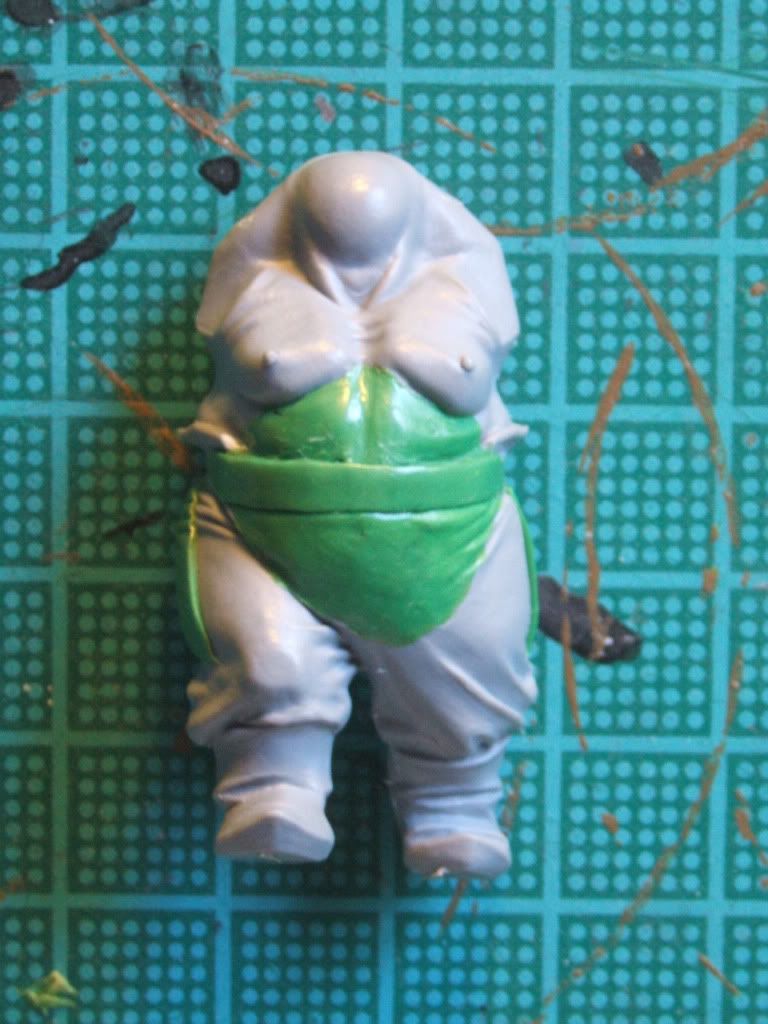 This meanwhile is Ogryn number two, the plan for this one is too have his jacket open with Ripper Gun to his side and no Pith Helmet, at the moment his belly is done and I've roughed in the belt with work ongoing on the trousers.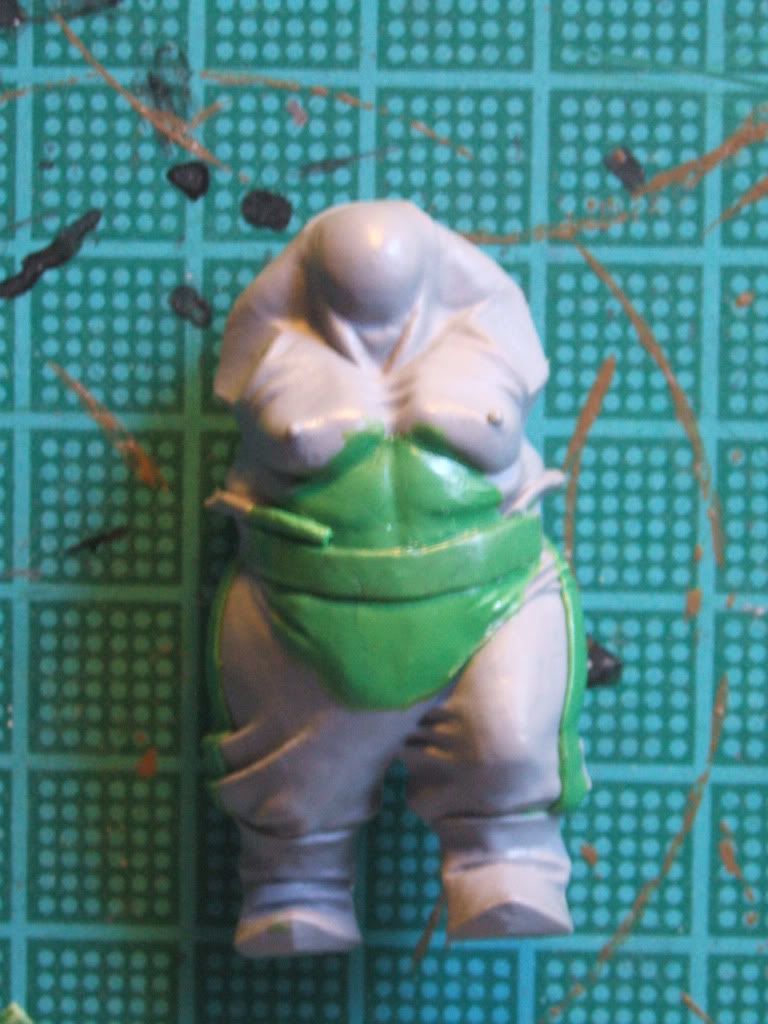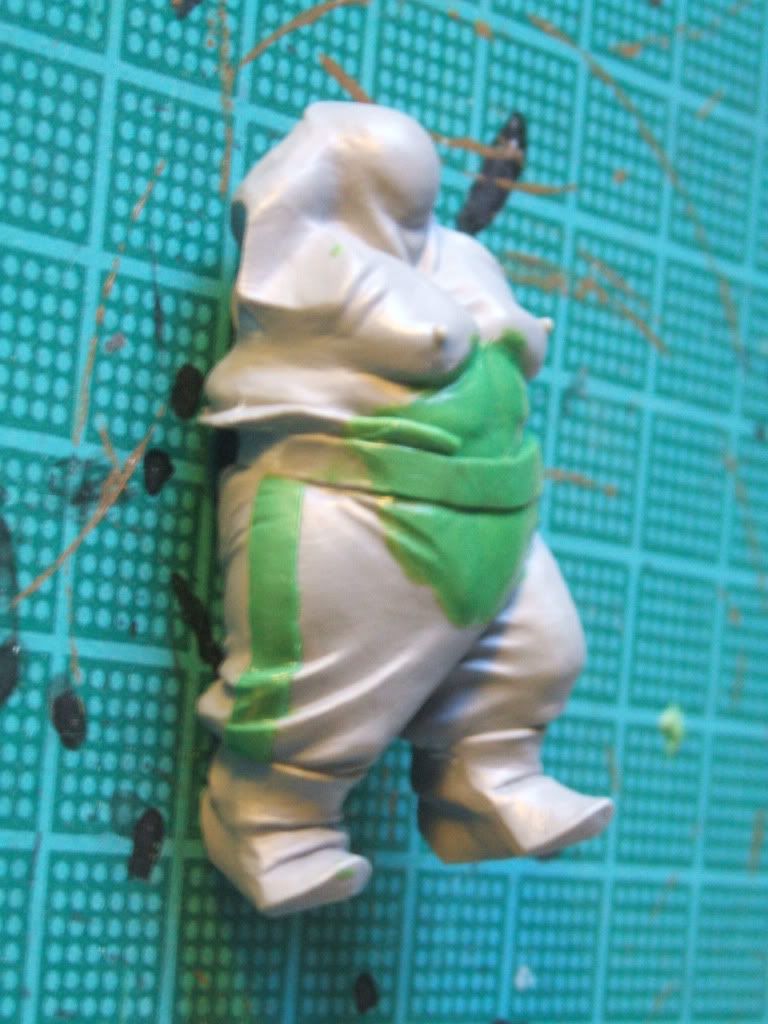 Finally Ogryn number one, the furthest progressed (and the one with slightly wobley pictures! His trousers are just about finished, as is the belly, I'm now working on the belt and then the upper edge of the trousers. Once he's done he'll be bare chested with a Pith Helmet and Ripper Gun at his side.