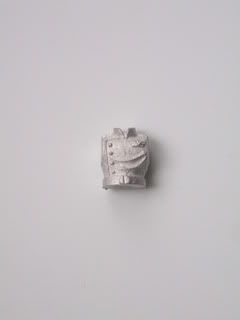 Right, I've been sitting on these for quite a while now, so I figure its long overdue that I made them available!
These dress uniform torsos feature a winged skull on the breast, and are a modified version of the Roughrider torso. They are intended for use with plastic heroically scaled 28mm infantry, or with my own Roughrider kits. Each pack consists of ten torsos and is priced at £5.00, excluding P&P. I currently have approximately 30 packs available via Paypal Checkout, as with the Roughriders, on the Conversion Bits & Kits page
HERE
.
As I mentioned these have been around for a while now, and the particularly eagle eyed may recognise them from Colonel Winterbornes excellent
Roughriders
, an example of which you can see below.