Yes, as the title says I've done something very silly, which has kind of blown the Hobby Fund out of the water!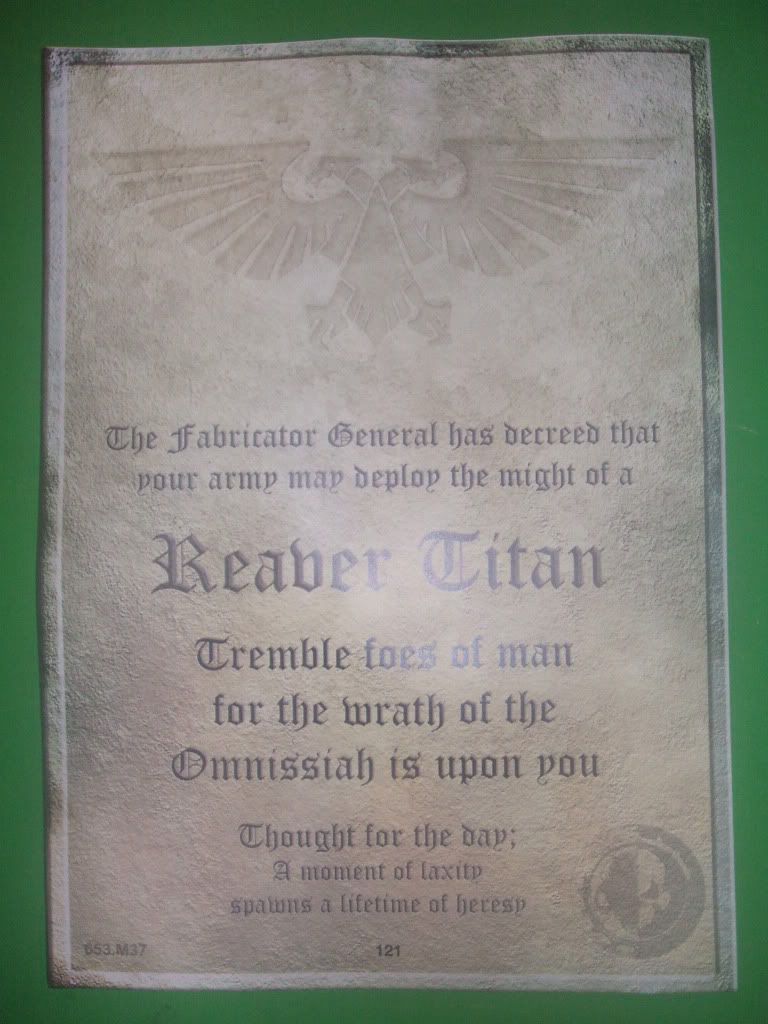 Now in my defence, it was a real bargin, almost 50% off from Forgeworld's price, especially given as it was someone from Exeter's other gaming club which meant no postage to pay either. I hav'nt quite decided how to justify it other then that yet! Though it is such a lovely model that it may be that it does'nt need it! It won't see the light of day for a while yet, the Warhound still needs finishing (and I must admit I am itching to get on with that), only the GT and commissions are holding me off.
I was'nt going to mention it quite yet, but a couple of people at Exeter Inquisition were demanding to know why there was no news of it - while bets were being placed on how long it would take me to finish it, talk of flying pigs and four angry men on horseback yelling something about a big game of Apocolypse were the common theme!