Tick follow, tock follow, tick follow, tock.
Times running out, this time next month my heat at this years GT will be over - and I'm painting like a crazy man.
The focus of my fustrations at the moment is my Valkyrie, with a revised list and loan of someone elses Vendetta it's the last thing I MUST get finished in time though obviously I'd like to get my own Vendetta finished as well, however for the time being I'm pleased to say so far, so good.
The sides are done bar detailing, and I'm now doing the belly, then it'll be the top section, cockbit, engines, detailing and finally getting the wings done, I'm lucky enough to have a few days off so I'm hoping to get it more or less finished by the end of the weekend.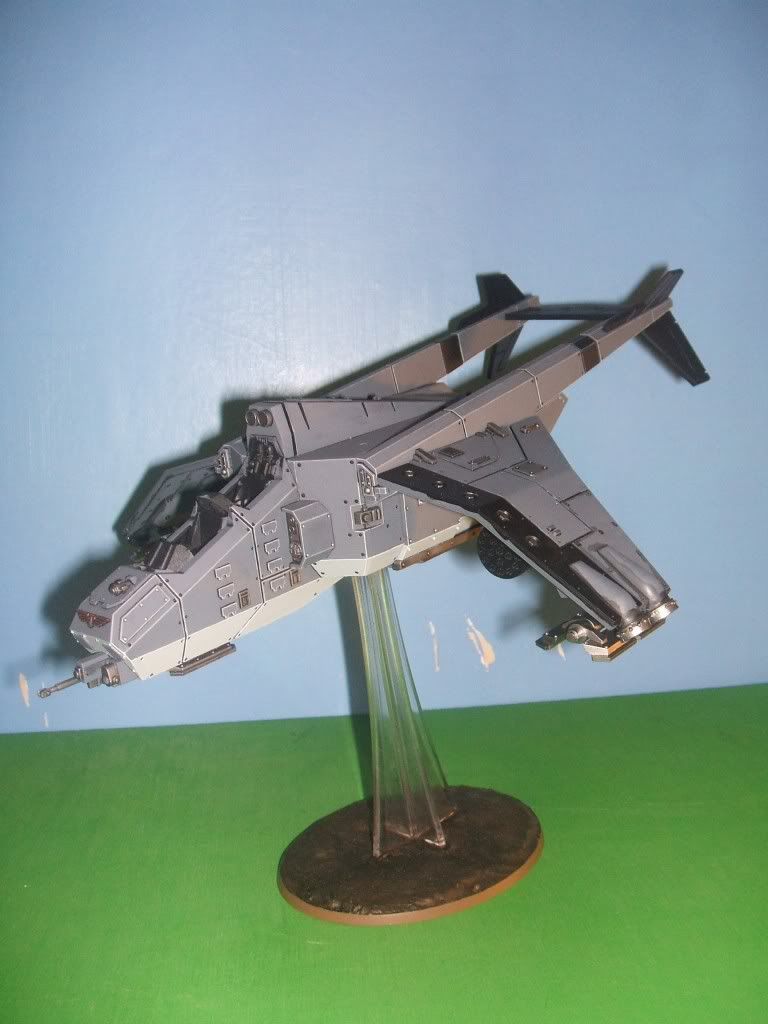 Back to work!