The Brief -
I was approached on
40k Online
, one of my regular forum haunts about doing a 54mm Female Head, for an Inquisitor scale model. While I have had a little experience with heads, not all of it successful it has to be said, this was an interesting challenge as it was both a scale I've not worked in before and well female, which adds a new dimension to it as well.
To add to this I was asked if it could be based upon Ivy Valentine from the Soul Calibur game, as below.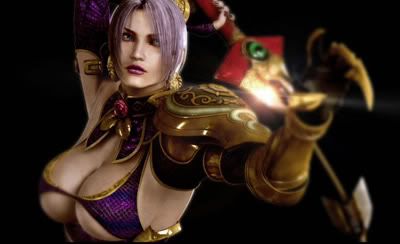 The Commission -
All the pictures of Ivy I've found seem to focus more on her being scantily clad rather then her face, so in that respect it'll be an approximation, so instead I hunted around for some good sketches of the female face and hit the jackpot with this image which I've since been using as reference, no idea on the source I'm afraid as I saved it and forgot to note it down.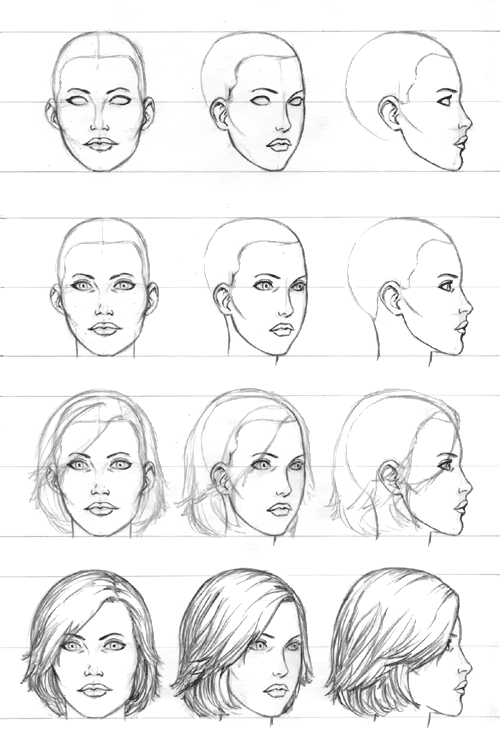 The first stage was the face itself, I did this in my usual method with a flat ended tool to work from using clay shapers and a pin as tools, I'm still learning faces to be honest, and while the first attempt came out beautifully smooth from a single piece of putty, I realised to my horror that the eyes wer'nt symetrical. Rather then start from scratch I removed the offending eye with a scapel and resculpted that portion of the face.
At present I'm working on building up the neck, then I'll need to add the ears and finally the hair, it does still look a little rough in places, and there seems to be a lump above the right eye socks in the picture which I'll have to look at again, though I suspect it may infact be just something to do with slightly different shades greenstuff.
That said though I'd really appreciate any constructive cristism on this one!