Not the update I'd planned, but an update none the less!
I thoguht I'd have this Leman Russ Demolisher turret completely finished by now, but alas it's Aerial and Penant were struck down by cloudy varnish as a result of me rushing and spraying in damp conditions - my own fault. The aerials just come out of the stripper after my failiure to rescue it and is gonna get painted up quickly again to finish the job.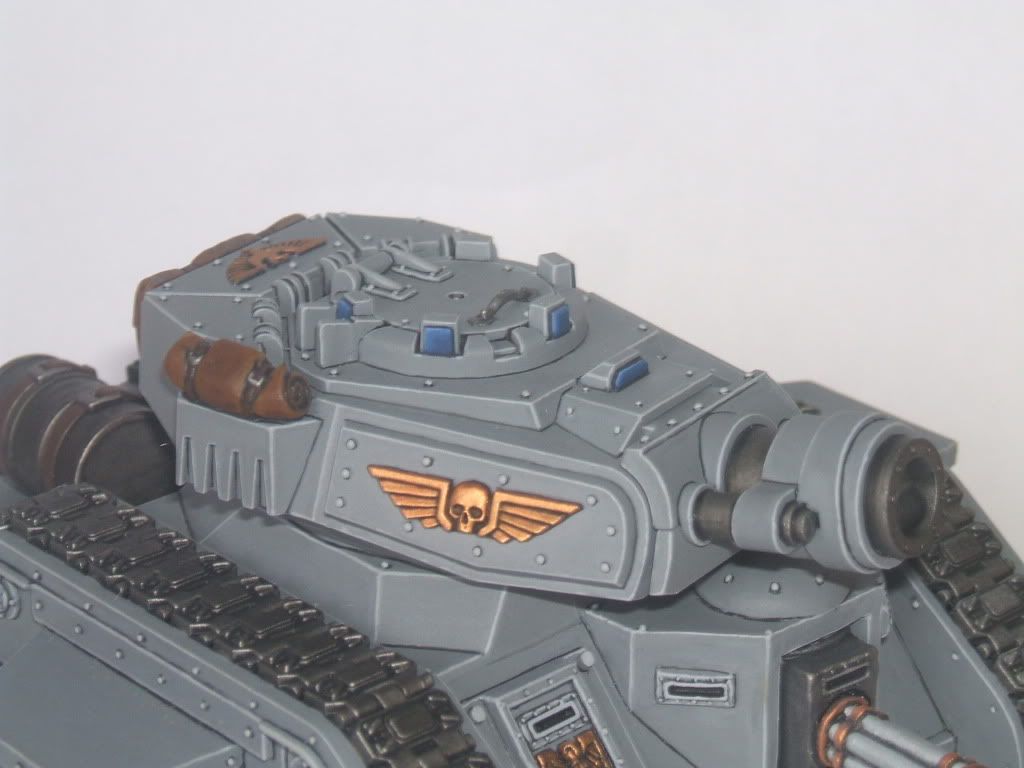 I've really gotta appalud GW's update of this kit, the turret went together lovely and the rest of the tank looks like it'll be just as nice, it's also really been brought upto their current kit standard and quality, something I'm very pleased about as I'm sure everyone who likes and wanted to retain the current Leman Russ design was (though I appreciate thats not everyone). I've also assembled it so as too be swapable, I can remove the Demolisher Cannon and switch it too the Executioner Plasma Cannon and later the Punisher once I've decided if I'm going with the kit version or a conversion. It does'nt need magnets either, though I've chosen too use one anyway, the direction GW is taking in this regard is definately welcome.