Another day, another update on the Ogryn Commission.
Firstly I'm happy to have got the first two finished, bar their Ripper Guns, to the extent that I'm involved in the project - two down, eight to go!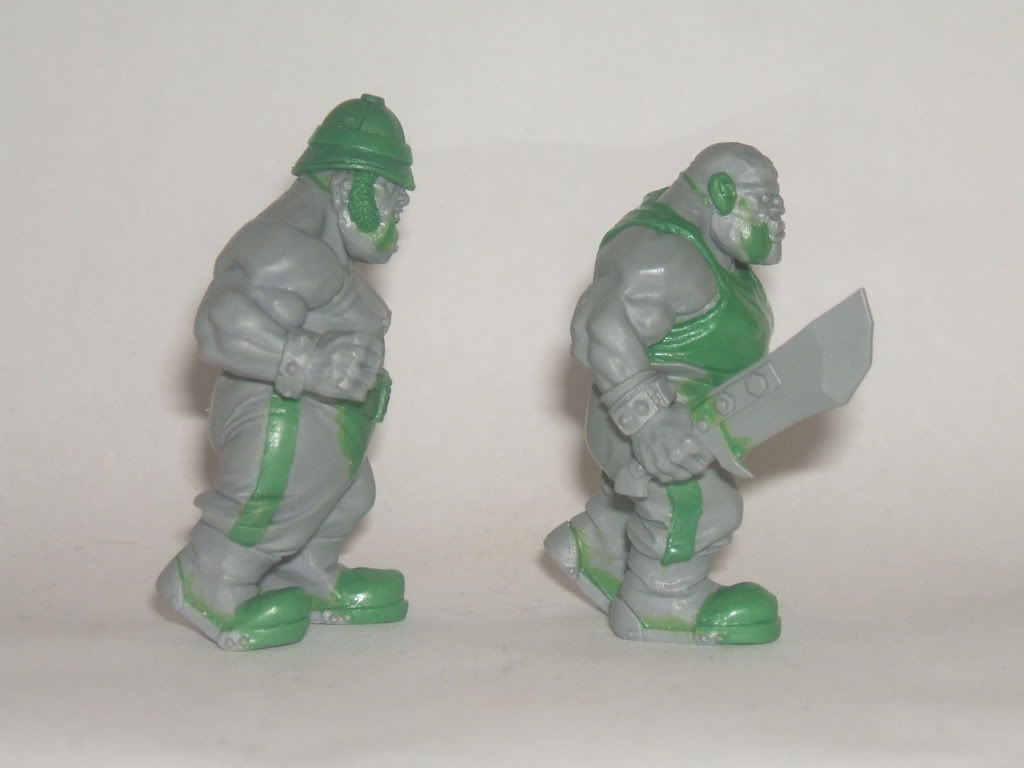 Work is now focused on numbers three and four.
Number three is coming along slowly, his open jacket is proving interesting to sculpt, though I continue to be happy with progress I won't be sure it's gonna work until I've finished the jacket in honesty.
Number four meanwhile is as I mentioned based on one I started for myself as a test piece quite a while back, however with a little work I'm very pleased with how it's turning out so far, he'll be a full dress Ogryn with Tunic buttoned and Pith Helmet once finished.