Another evening spent working away on the Ogryns, the second two are nearing completion now, the third is still furthest away, the epualette on the left is'nt quite as I'd like it, but I can't quite place how to improve it, however the jacket is coming along nicely I think. I've been using a piece of paper cut to the shape of the jacket too allow me to get the right shape for it with the folds, the right hand side is more or less finished with the left still being worked on.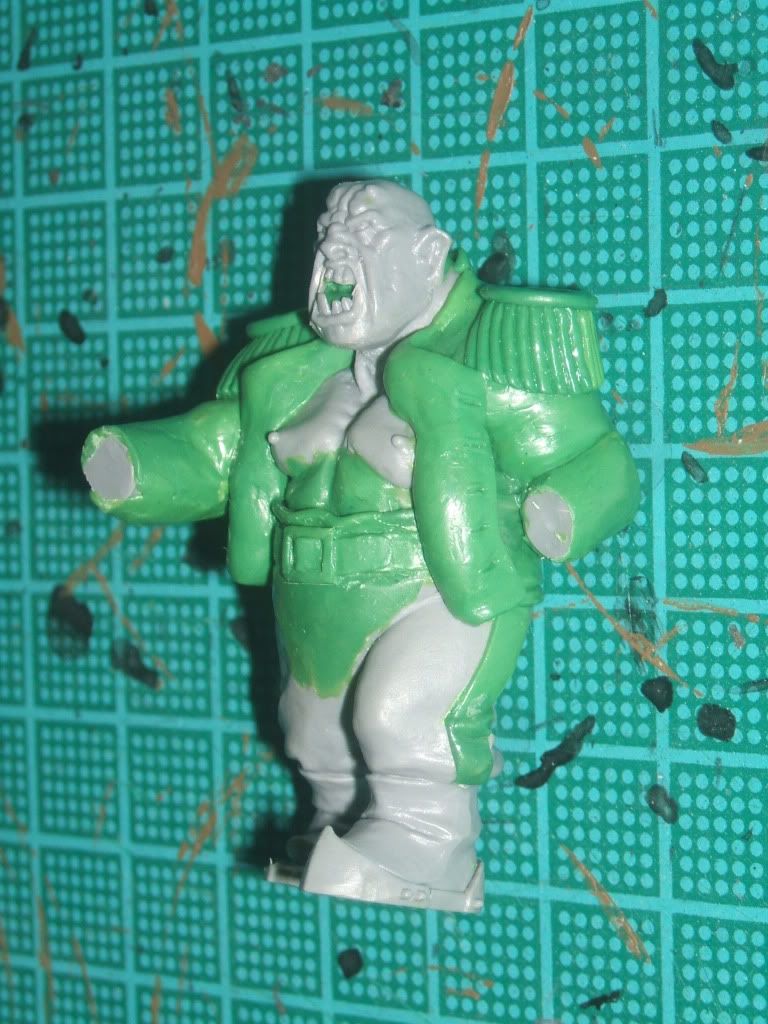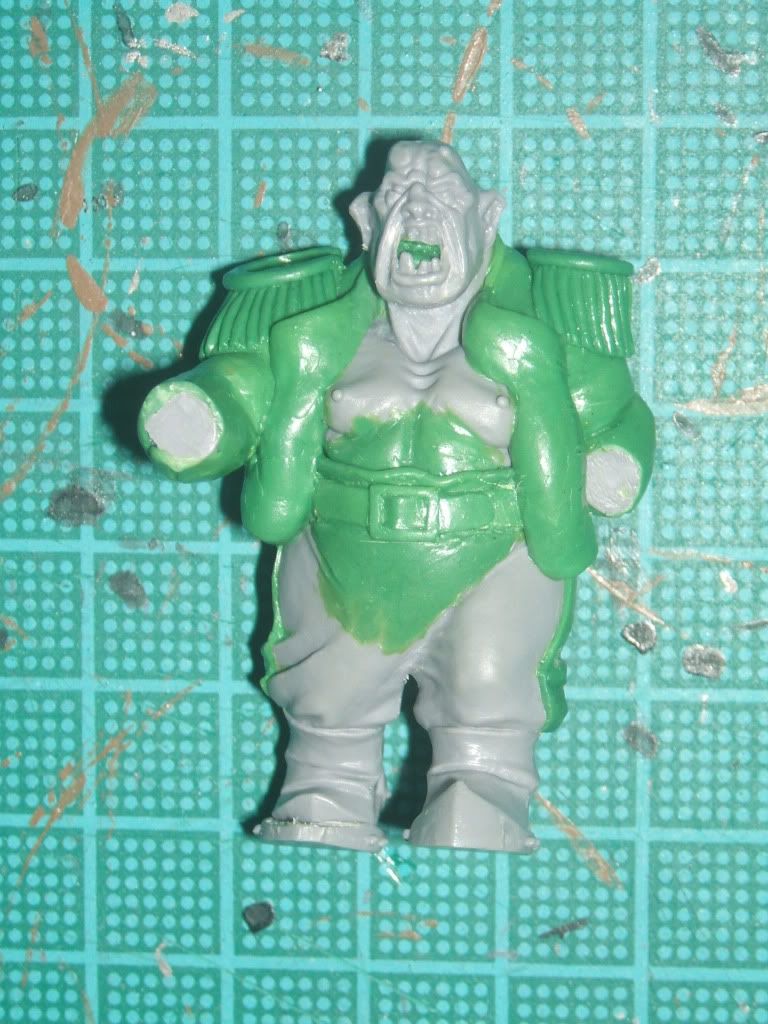 The forth Ogryn meanwhile is very nearly done, hands are all that definately need to be done, I'm pondering over the Pith Helmet as I've found he looks quite cool without one, I'm also keeping in mind that the Ogryn Bonehead will have a similar uniform - but probably only one should have a helmet to keep the models suitable different. What do you think? Helmet or not?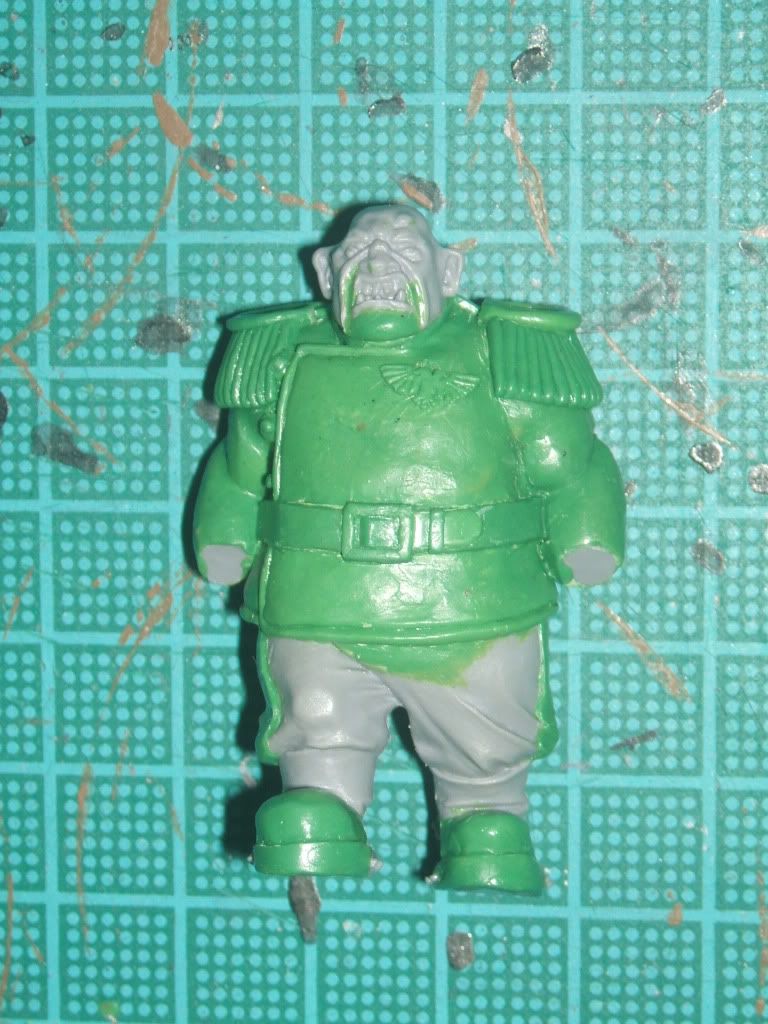 Finally a package arrived yesterday with the remaining two boxes of Ogres I needed to get on with the rest of the squad, I've quickly got to work on these six. They're in very varying states at the moment, but all are making progress, I'll keep working on all of them for the time being, but the Bonehead is going to be the focus on the work - alongside the existing two which are almost finished. The aim is too get half the squad ready for the customer within the next couple of weeks, with the other five to follow in early September - lets see how that works out!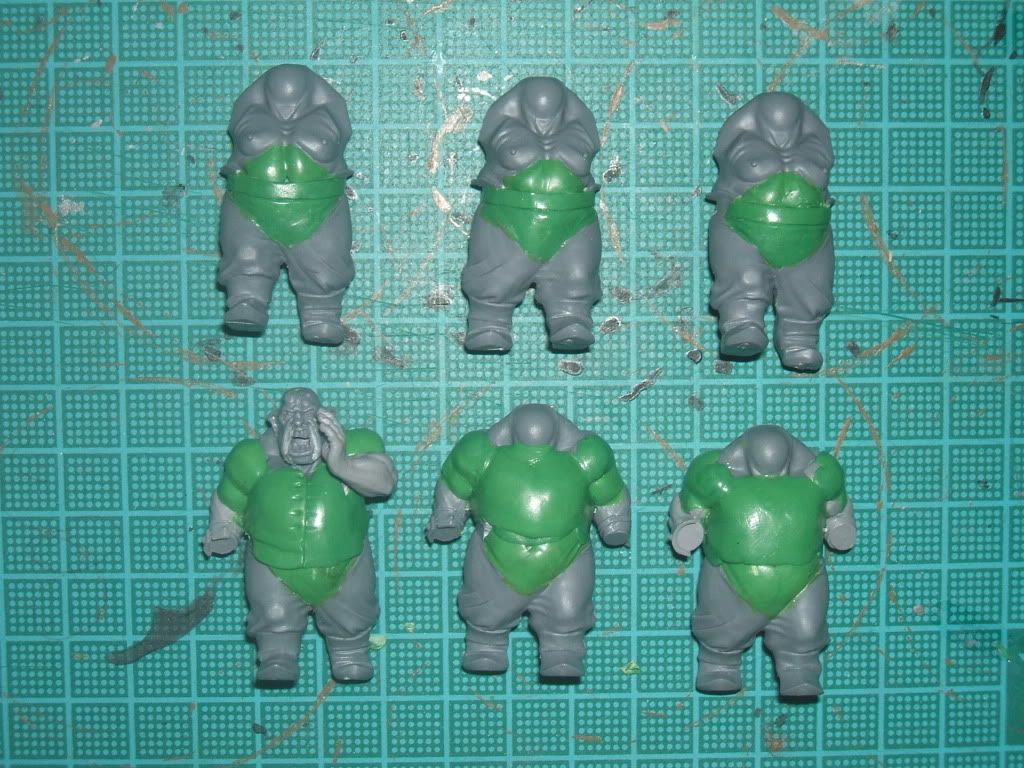 Oh and I almost forgot! Courtasy of Longinus on
Boot Camp
- it gave me a chuckle...!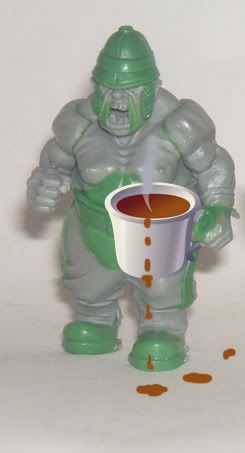 "You've spilt mah bloody tea, Im gonna CRUSH you!!!"