I've taken a few hours out of my work on the Ogryns to spend a little time on finishing the converting of the six new sergeants I started for my own army, they'll now join the painting line - with the GT countdown now on this is getting steadyilly more pressing - at the moment top of the pile is finishing the Leman Russ Hull I've been working on, the Sergeants, plus a few other Praetorians figures will be next on the list.
Sergeant number one ended up being posed similarly to one of the basic sergeant models, it was probably the one which gave me the most trouble as I just could'nt get the wrist right, it's still not bang on and is a little chubby, but I'm happy enough with it, hopefully once it's got some paint on it it'll not be so noticeable amongst the squad.
Sergeants numbers two and three both just needed grips for the their chainswords, these also proved fustrating to model, I probably should have added them to the scabbard before adding it the the model in retrospect, they also look far too large, but they are the same size as the grips on the actual chainswords of the other models - heroic scale does fustrate me at times like that.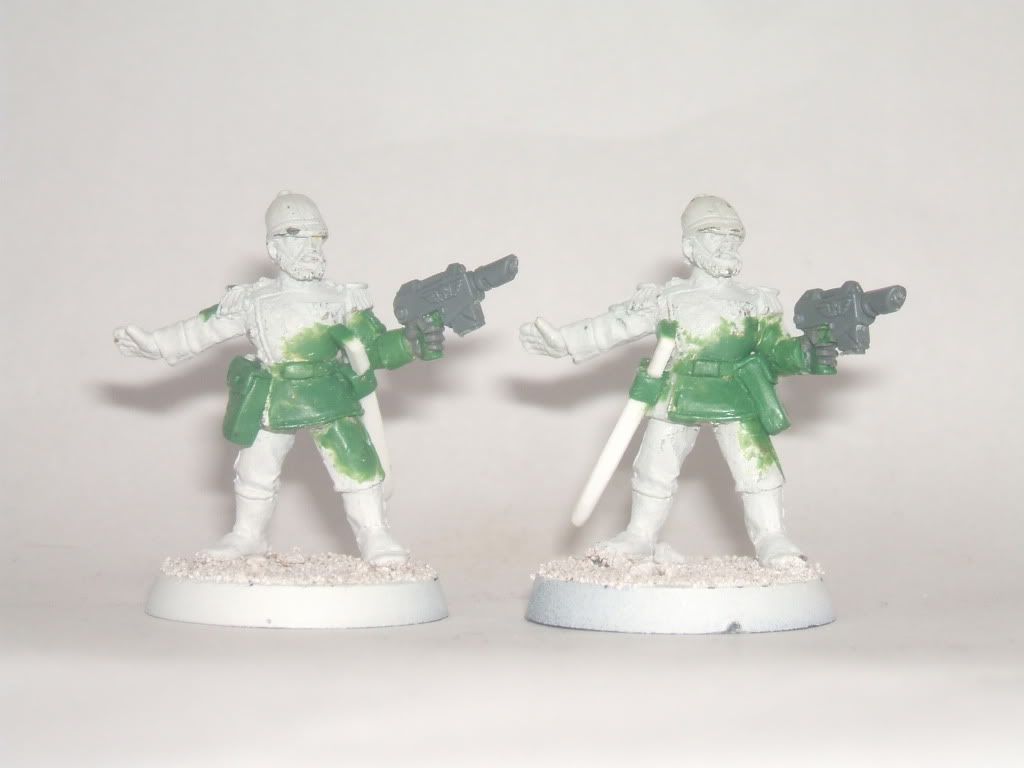 Sergeant four was the easiest to finish as it just needed buttons adding, a nice simple greenstuff job.
So with these four added too the two I had already finished my two finished Platoons now have their Sergeants modelled to bring them in line with the new codex (...how late...?), now for painting, ho hum.