Yep thats right, Plague Marines.
My test model is coming along nicely, I read around looking at the ways other people have painted their Plague Marines but settled on my own method, working from a white undercoat I've used a Scorched Brown basecoat, working to Khemri Brown, then Gretchin Green, then to Rotting Flesh followed by a Devlan Mud Wash, so far so good I think, it's mostly about the details then.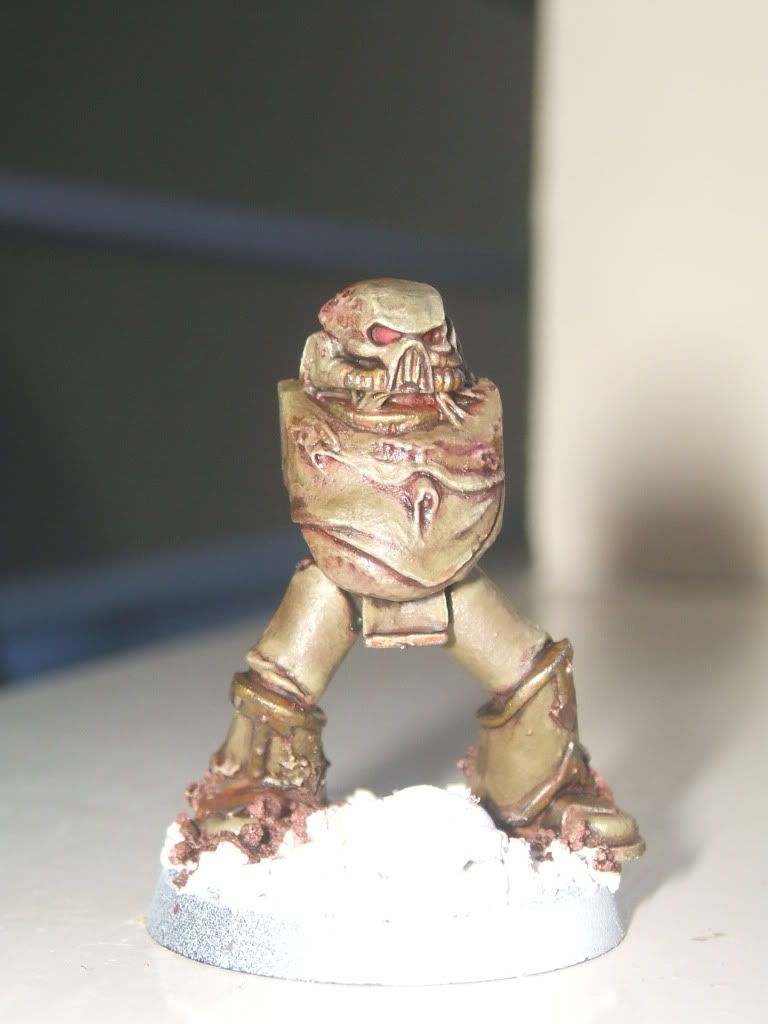 With this chap almost done I'm now making a start on the rest of the first squad.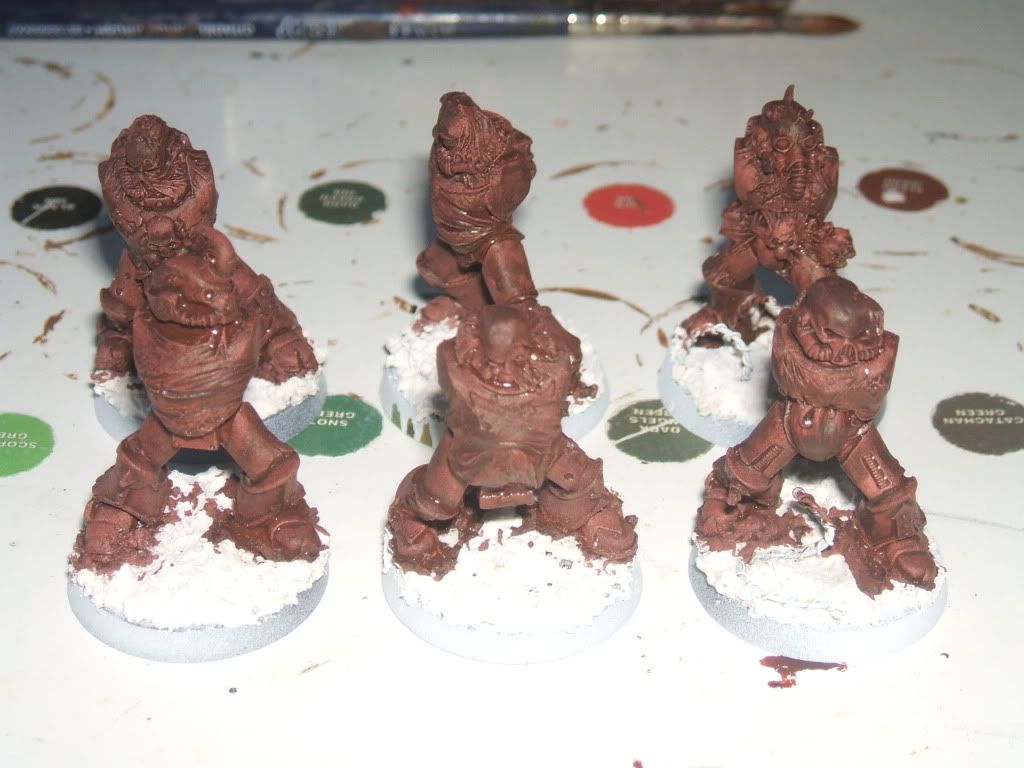 Lots more Nurgly goodness/corruption to come!