The Brief -
A plastic WFB Dragon which was knocked off and had it's wing snapped at the join with the body, a hasty repair involving lots of plastic glue was made. My task is too clean up the damage caused by excess glue, and repair the wing in such a way that it can be removed for transport.
The Commission -
My first step was to remove the wing, this proved qutie a bit easier then I'd expected given the amount of glue used, I suspect though it's probably a case that while lots was applied to the joint itself much of it simply seeped out from it when pressure was applied.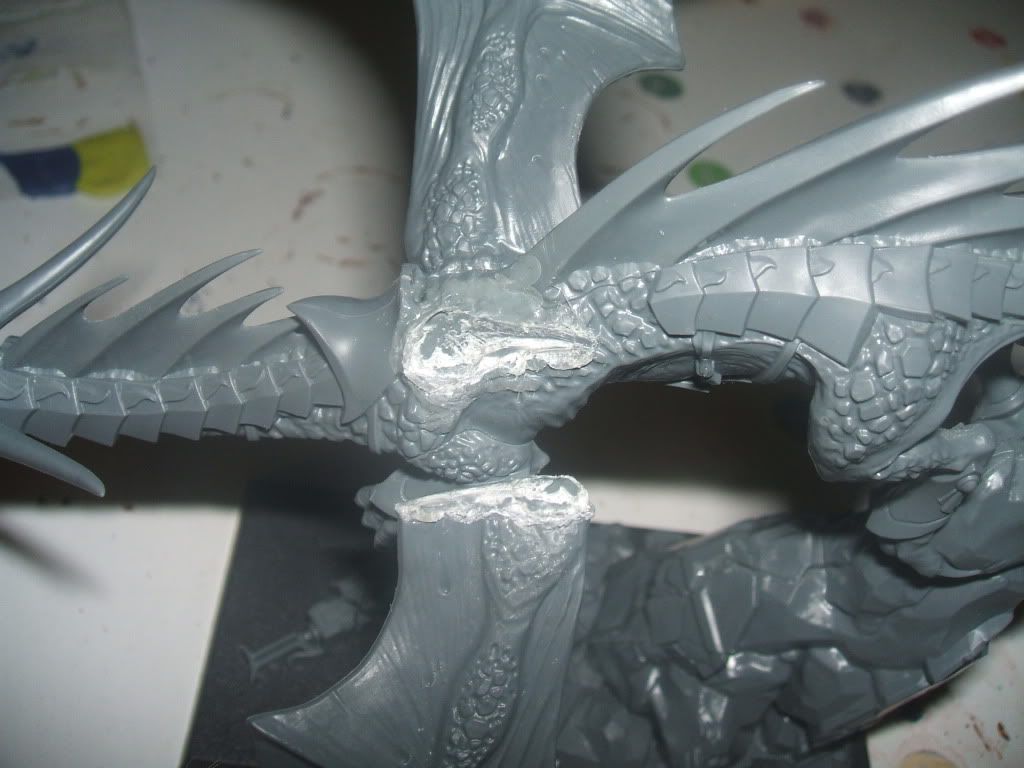 The next stage was to clean up the model removing as much gunked plastic as I could, a pin job followed. Intact the original wing had a single large joint, however I opted for two smaller pins fixed at about a 45degree angle.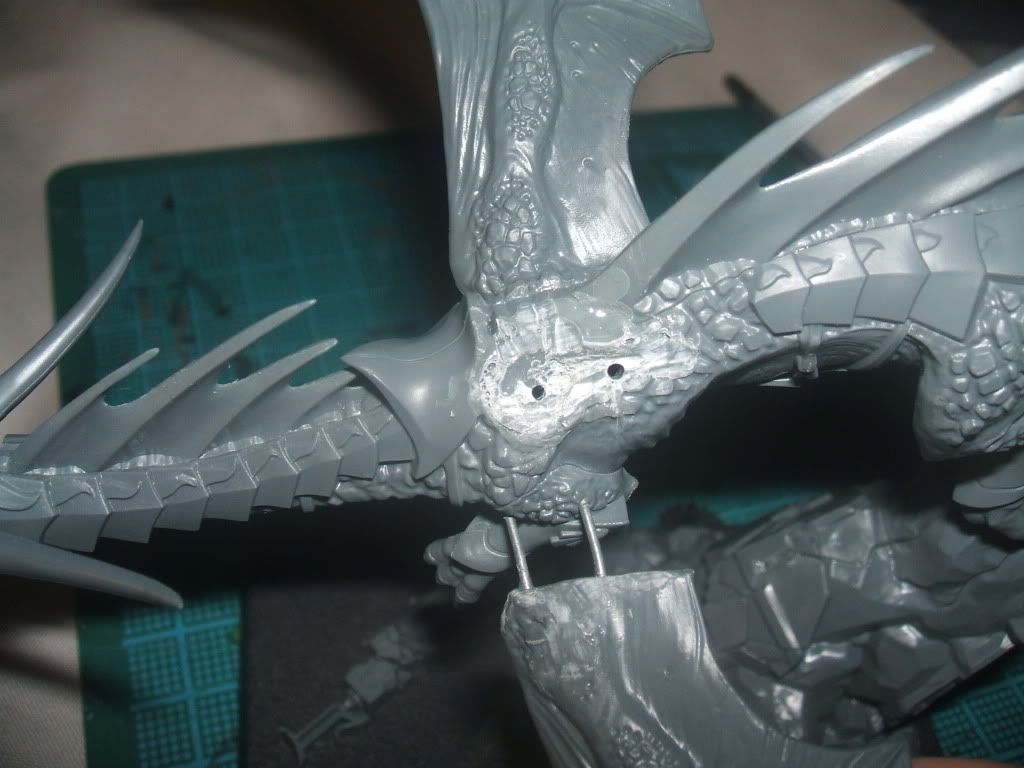 With these in place I broke out the greenstuff, firstly I rebuilt the structure of the body in such a way to form a tight fit for the wing so that it was both a sturdy fit and could be painted to look good despite being an organic looking detachable part. I've now started to detail this with scales mirroring that on the undamaged side of the model.