One of the best ways to customise your Space Marine army - besides it's paint job - remains the marines shoulder pads, one of which typicaly displays the Chapter emblem or badge. There are a number of ways to tackle it, you can use decals, paint or have a physical icon which can be painted, you can do these individually but many people choose too use either one of GW's own sculpted pads or too use the simple technique of greenstuff casting or stamping the pads from a single master.
This is what a number of people at my local club have opted to do including a couple of staff. At a recent club night I turned out quickly a Blood Raven pad and a Scythes of the Emperor pad, though lacking a camera I was'nt able to take any pictures at the time (the Scythes Pad has now gone up country to the Newcastle store, but hopefuly I'll grab some of the Blood Raven one at a later date), however in gap while working on some press molds for the Ogryn Ripper Guns I'm working on at the moment I completed another quick emblem for a Spartan Space Marines pad which another local had asked me to do.
The method is nice and simple, take one blank shoulder pad.
And a design.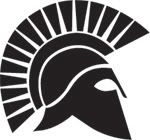 The design is then marked roughly on the pad.
It is then built up in stages appropriate to the design so that you can complete a 'section' and leave it to cure without risking undoing any work done while fiddling with another part of the project.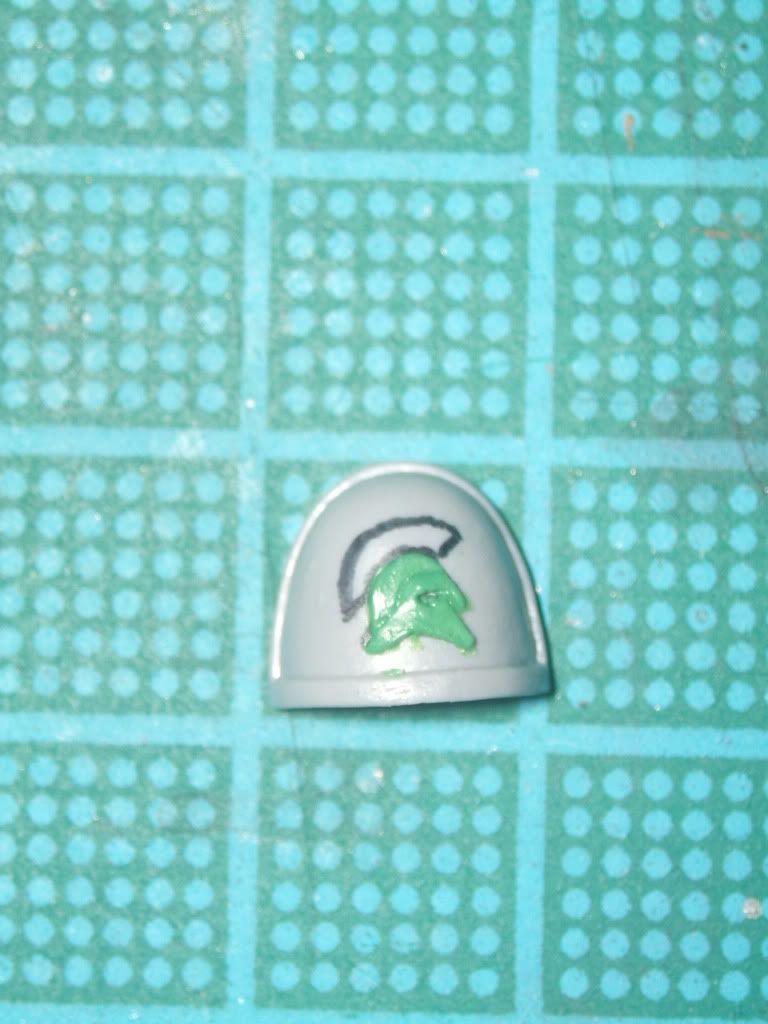 Often as in this case only two or three stages are needed, and you have a finished piece which once cured can be used to make a mold or stamp for adding to as many marines (or indeed any other place!) as you want, and always identical.