I've been painting the inside of my first Valkyrie on an off for a little while, things have now started to come together now though having spent a few hours assembling it at last.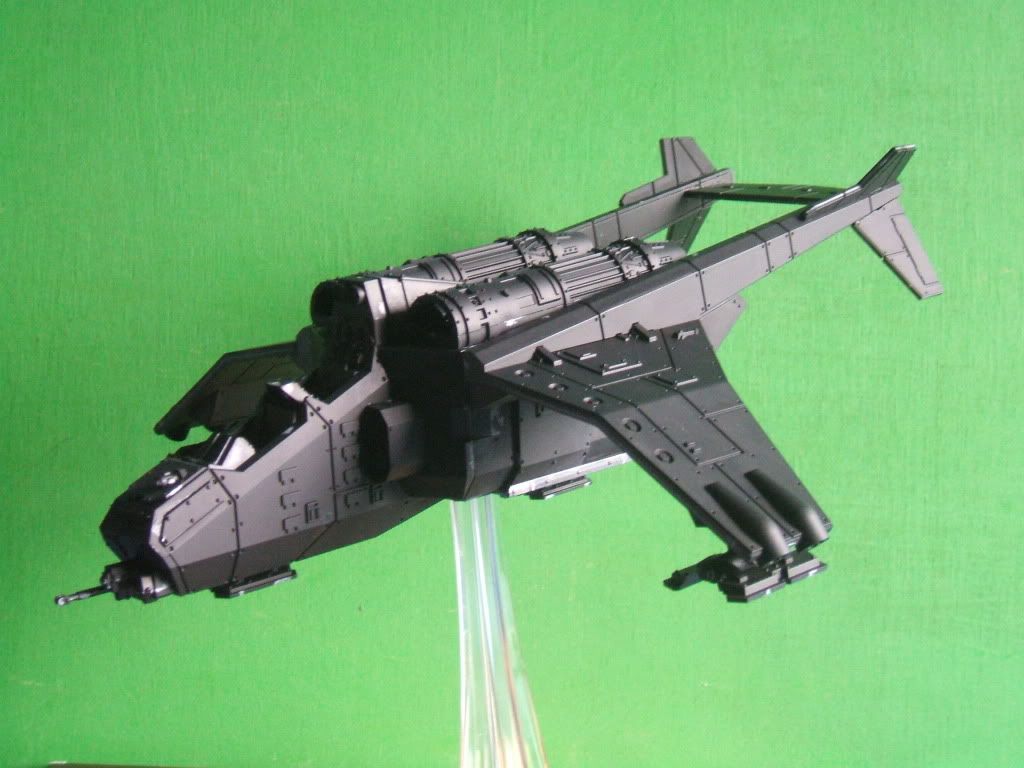 The inside is'nt a mega paint job, no highlights, just flat colours and a wash on the metal, I dont envisenge I'll spend much time looking at the insides(!) but since it has some nice detail in there and as I wanted to have the hatches opening it would of been silly not to paint it. Both side doors work, as does the rear hatch, not wanting to play around with magnets for this I took an easier approach, attaching a strip of plasti-card to the rear above the hatch with just enough of a lip that the door remains shut but so it can be easily opened and closed. I'll add the Heavy Bolters shortly, then I can simply fold them out an open the doors if I want to use the upgrade or keep the doors closed when I dont.
I've also settled on not glueing the wings, this way I'll be able to fit three Valkyries into two double depth trays, a much better deal then one for each, the wing fittings are surprisingly stable and a good snug fit so I dont believe I'll have any trouble doing it this way.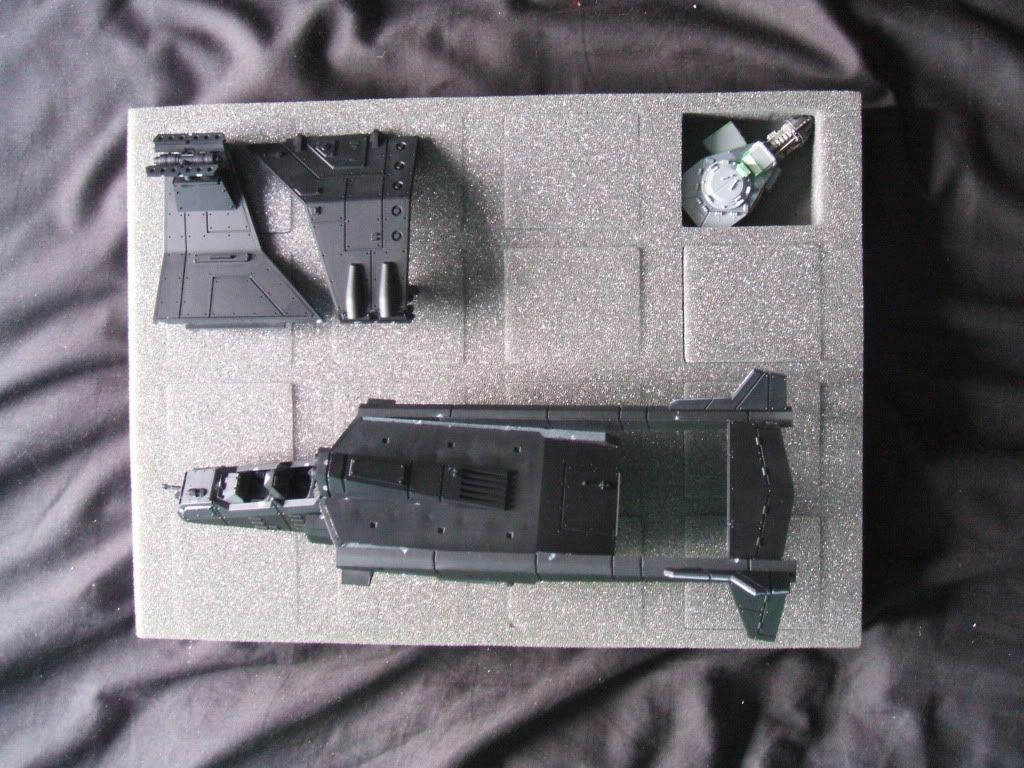 I hav'nt yet decided what colour scheme I'll paint it, I definately want to do it up as Imperial Navy rather then as a Guard version, that would'nt really fit the theme of the Praetorians, but my first choice of grey is how my tanks are painted so I need to do some thinking. Also I need to decide how I'm going to fit the weapons, I know I want them swapable so as too allow me to field Valk's and Vendetta's I'm not quite sure on the best way of achieving this yet though, I may have to try an get some different shaped magnets to my usual disc ones.