Just taking a bit of a lunch break while the green stuff cures in my fridge (no you did read that right, as ever I speed up the process by putting work in a mini-fridge with a heater function), the weekend so far has been pretty productive by my standards, with most of the time being focused on my second Leman Russ. While I waited for a couple more bits I happend upon a thread on
The Ammo Bunker
, an excellent hobby forum which I lurk on a fair bit, there's a hell of alot you can learn from the guys over there! It's one of those 'whats on your bench' post's and I thought, why not?
First though, progress on the Leman Russ.
Work on the hull is finished for now, well a couple of small gaps need filling but that'll get done in due course, with lights and vision slits now added.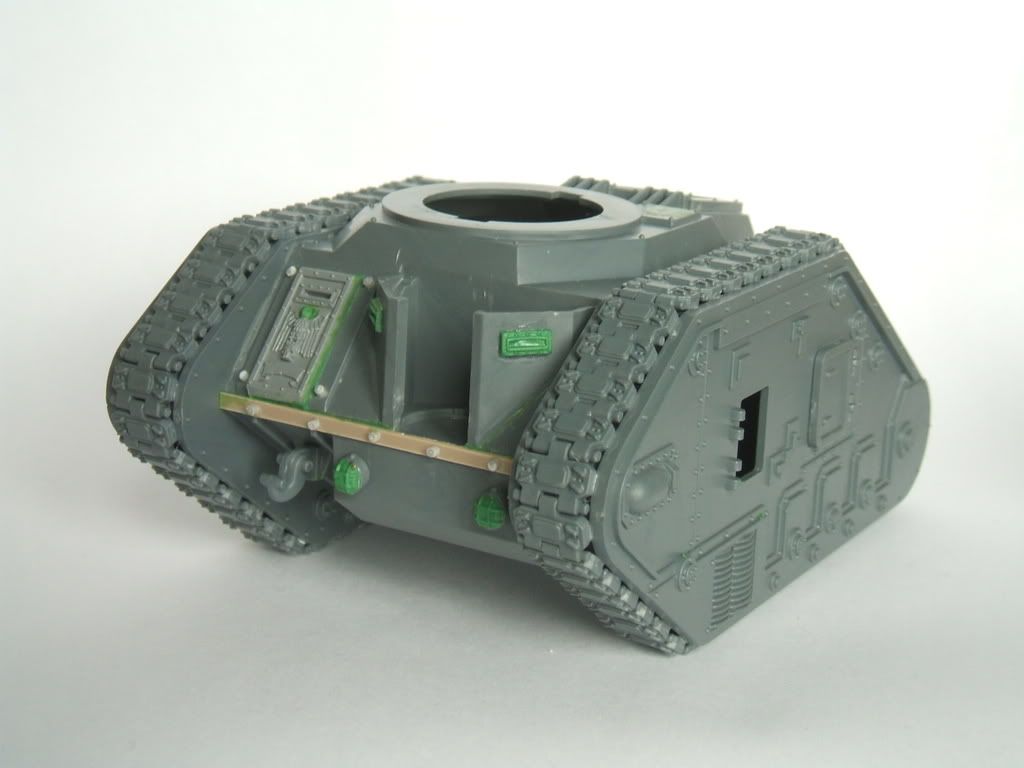 Likewise the turret is in a similar state, a couple of gaps still to fill but otherwise ready for undercoating.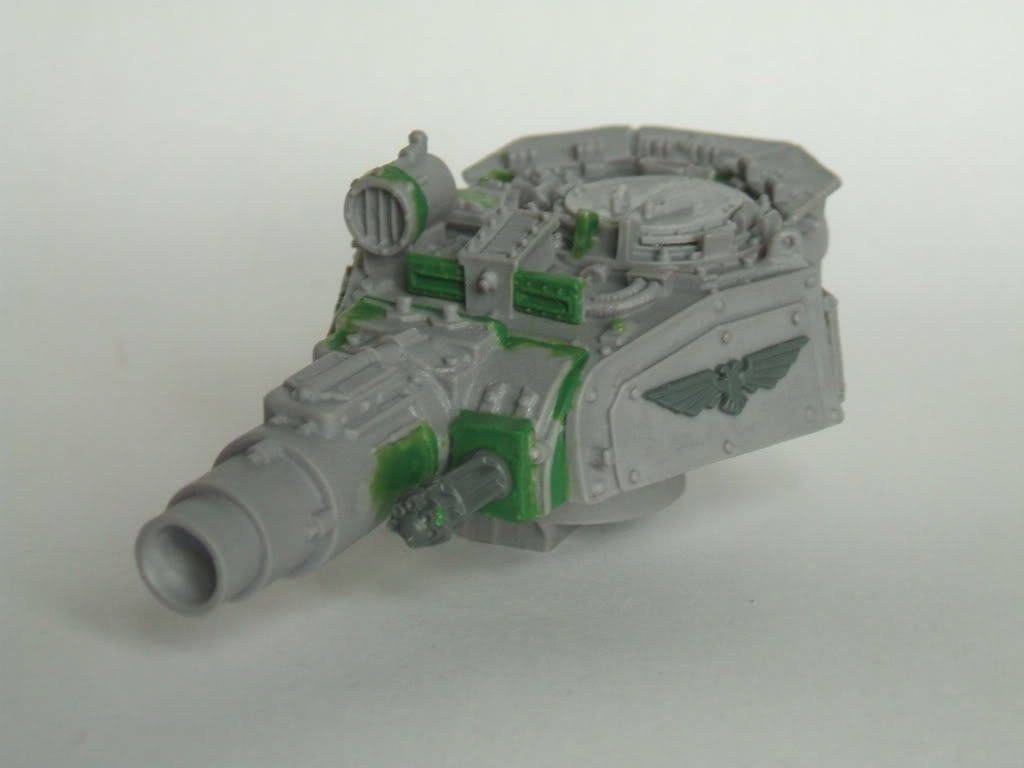 For now the main focus is on the Heavy Bolter assemblies, the greenstuffing needs finishing on these, which is work in progress at the moment. Once finished I'll get them painted and varnished so they can be inserted into the vehicle and painting can commence on the bulk of the tank proper.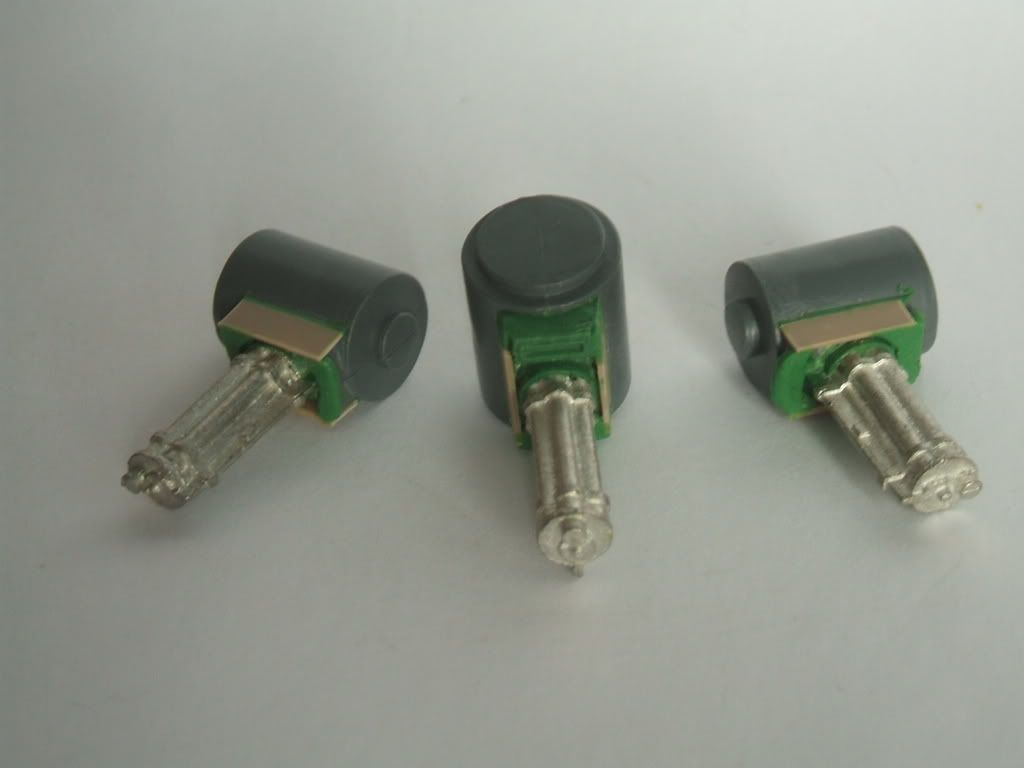 Otherwise, here's what's currently on the work bench, I'll leave you to figure out whats what, most of it's fairly obvious, only one may be a little decieving.
So then, whats on your work bench?