Another quick update on the Praetorian Ogryns, I can't believe the number of post's I've made in the blog already this month - can't help but get the feeling next month will be quieter!
The Corporal is now finished bar his weapon.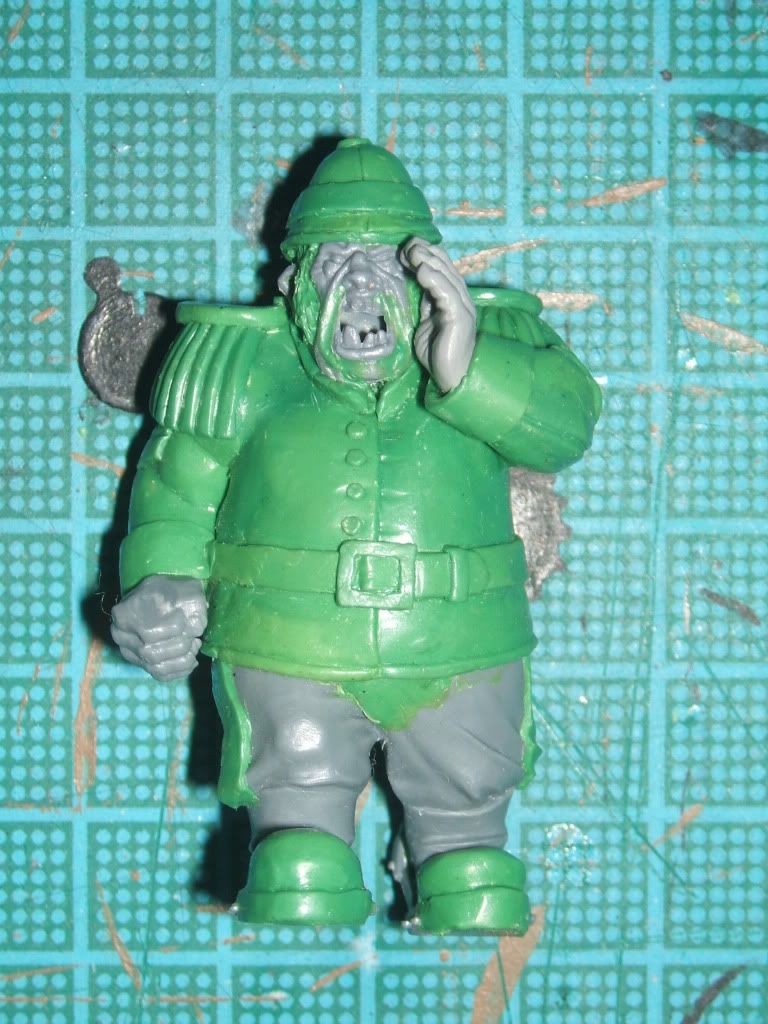 Of the other two this one is furthest along, he'll be bare chested, which will present the greatest challenge once the arms arrive as I've very little experience in sculpting muscles and no background in anatomy - result I'm currently doing my research on the net.
Slightly further behind is the final Ogryn, he'll have a vest eventually, again I@m stuck until the guns arrive from the caster before much more progress can be made, I'm hoping to get as far as possible with both of these however.