This weekend see's the
PAW 2010
event taking place, this is the Plymouth Association of Wargamers annual event which includes many trade stands, demo games and of course tournaments.
For the first time I'm going along as part of the
Exeter Inquisition
team which is heading down there (look out for the shirts if your there!), and I'm using it as an excuse to role out the Praetorians again, possibly with a fun list which I'll be maybe taking to the GT final early next month.
There are some unique extra contest's within the tournament however including such acolades as Best Painted Army Commander ... that in mind I'm gonna try an roll out a new Army Command especially for PAW, and yes that means it's the return of Colonel Gravis!
I visited this character last year, basing it from the Forgeworld Death Korps of Krieg Commissaar drawing his sword. Originally it was going to be a simple headswap with the Cadian Sergeant model, I've however had a change of heart and while the conversion remains simple I'm using a different head selected from the WFB Empire Outriders. The head of course is slightly out of scale, but I really like it, and given the amount of time I've got to get this done I can't now be too choosey.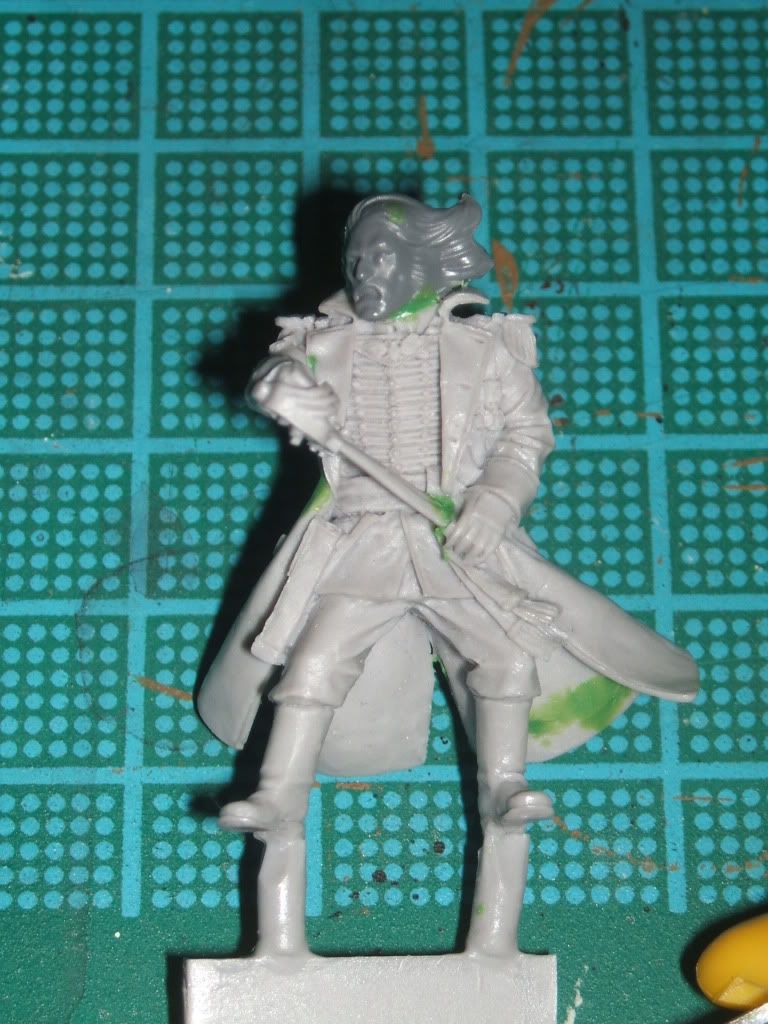 I'll be going with his Pith Helmet on the floor once I get to it, but first there is the minor matter of getting him painted within a week... ho hum.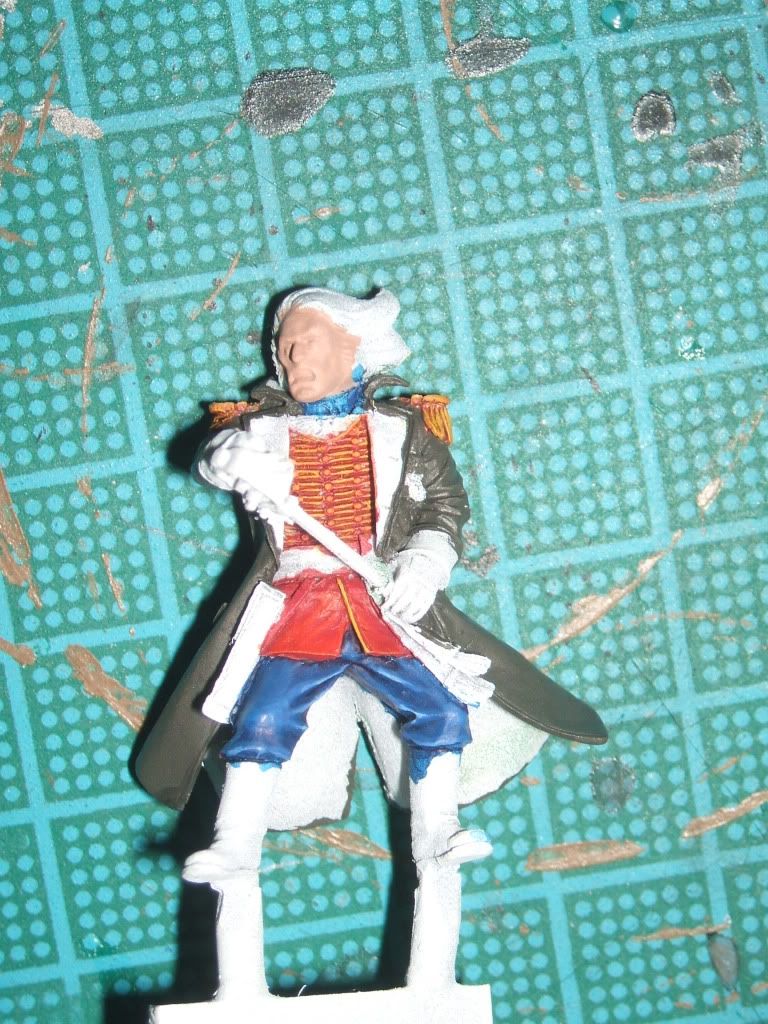 I've started work on painting him, some of the base coating is done, but a long way to go. I've essentially got three evenings to finish the model, so it's a bit of a race against time - we'll see how it goes!