Okay, not quite as much of a prolific day as I'd planned, but it was beautifully sunny, indeed it was possibly the best day we'll get all year here in soggy Devon(!), so a trip down the coast was in order. I have done a few things, which will see the light of day in due course, but as this was my last weekend at home before my Easter
Road Trip in America
, travelling from San Francisco too Dallas over just over a couple of weeks with some friends, it'll probably mean no more chances to get lots of stuff done in one session.
Anyway, onto work!
There was some interest in what was fairly obviously my plan from the last post, a conversion based on the DKoK Commissar drawing his sword, who will become none other then Colonel Gravis, Regimental Commander of the Praetorian 4th. I've only done a little too him so far, the head and breathing appartus has been removed (the head kept for future use), the greatcoat collar having been bent down to a more natual angle with the pipes removeal and a new head added. The head I've chosen is the standard Cadian Sergeants head, with the mic removed.
Right now though I've come to a little bit of a dilemma as I really like the look of it with just the bare head, but I'm not sure if I should'nt just go ahead and add a Pith Helmet, because it's the Praetorian thing to do and for consistantcy.
What do you think, should he get a Pith Helmet, or perhaps one modelled on the base fallen? I've opened a Poll to the right hand side of the blog, please do have a vote, but also feel free to post your thoughts in the comments!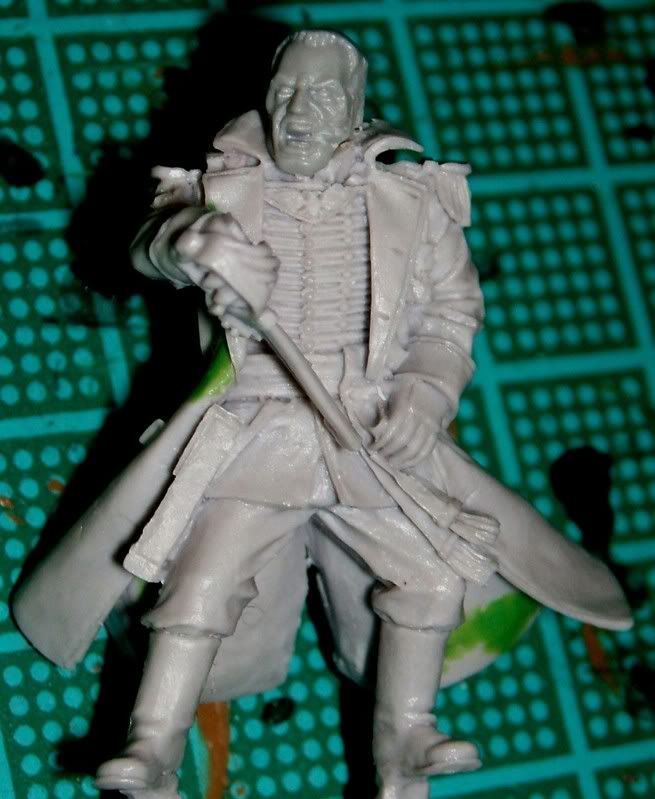 Incidently, the arm with the power sword is not glued in place, just bluetacked on for the moment to give a better idea of how the model will look.
Finally here's the converion I mentioned previously for a Manticore, it was done by a friends brother some years ago that I've borrowed so as to have a play around with using the new Manticore rules from the new codex. I'm planning on converting one largely similar at some point, with a hull put aside for this purpose but thought I'd share it now as inspiration, personally I love it, much more infact then the FW version.
Missiles up...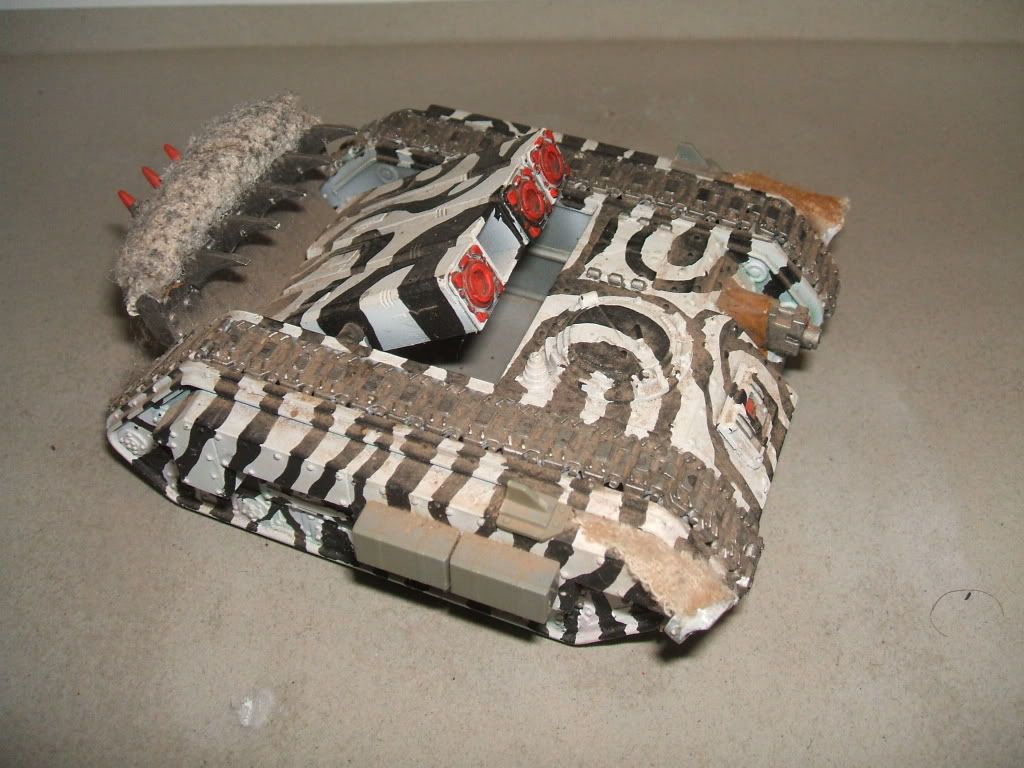 Missiles down...