One last hobby updated before I head off on my holidays!
First up is Leman Russ 2, there's been no where near as much progress as I'd like, partly down to a two leg inter-club tounament which has been on the past couple of days with my club the
Exeter Inquisition
vs
Ryga's Roughnecks
the other local club (not gonna hide the fact I'm delighted that we
won
!). However the sponsons and hull mount are painted and in place and I've started work on painting the turret, this'll be my first painting job when I get back, hopefully I'll get it finished fairly promptly.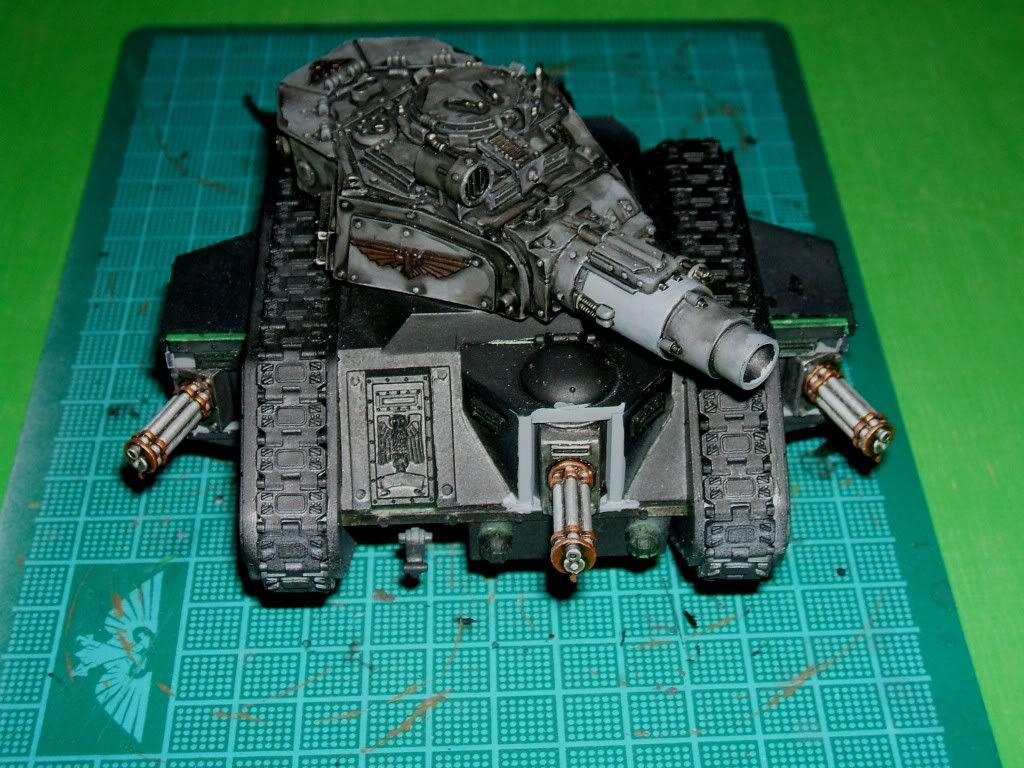 With the upcomming codex, and in a bid to cut back on how much space they take up unassembled I'm also getting on with my other Russ, with hull mounted Heavy Bolters for the other four standard Russ, as well as a set of sponson weapons which will be for one of three sets of magnetised weapons. Finally a Lascannon hull mount converted with the standard hull mount but with the Lascannon itself replaced with one of the new plastic heavy weapon sprue - this will go on the Company Command Tank, a Leman Russ Vanquisher, three more Lascannon hull mounts will follow for the other 3 Russ of the Company.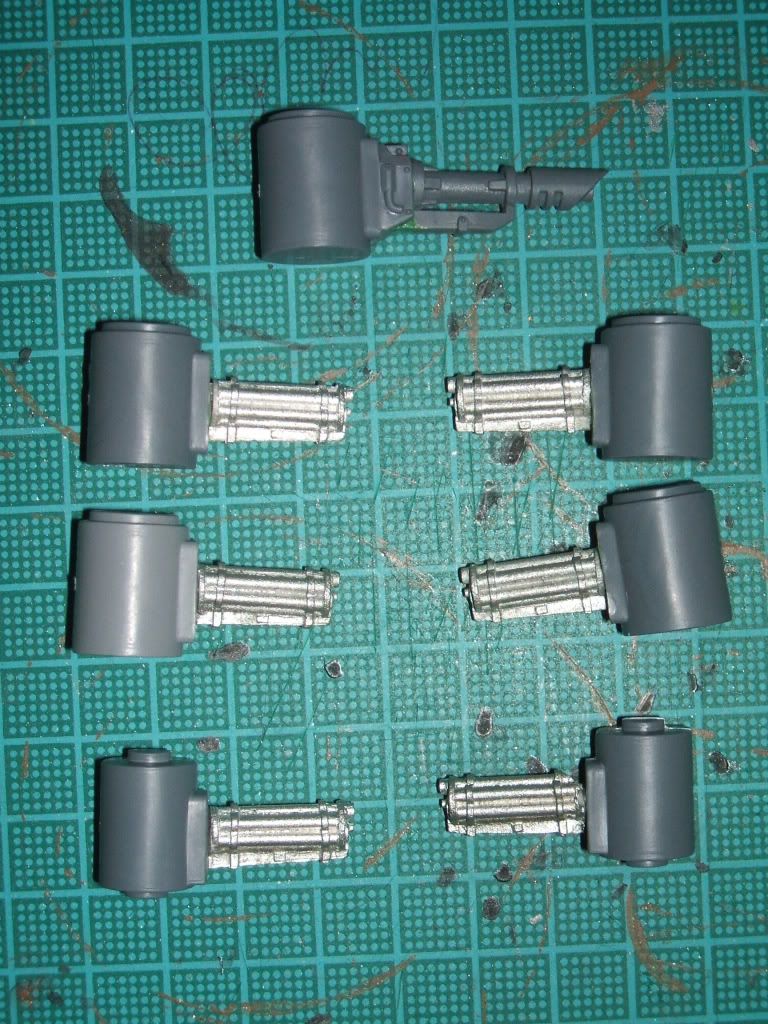 Finally for now, Colonel Gravis! Big thankyou for everyone who voted in the poll, I really did'nt expect so many votes! I'm gonna go with the majority vote and give the Colonel a Pith Helmet, however thats not quite the end of it, following discussion on
40k Online
I'm going to have another crack at sculpting my own heads, which may lead onto another project at the same time.