Remember these chaps?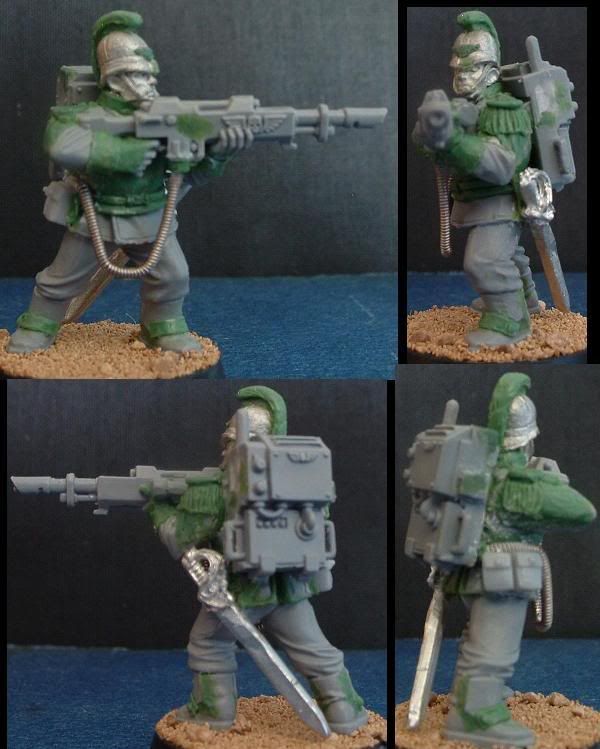 I love the idea of the elite of the Praetorian Imperial Guard, the Life Guards, I forget when I first came up with the idea, but it certainly goes back to the very earliest days of this blog (now in its 8th year!). They were always modelled on the House Hold Cavalry, dismounted from their horses, but intended to operate from Chimera transports.
I always threatened to do a kit for them in line with my Cavalry conversion kits, and I did make some progress towards that with the Curious Constructs Life Guard Heads and Torso's... but now I may not need to.
Unless you've been living in a cave you'll probably have seen the new Scions, Games Workshops new plastic Storm Troopers! The first time I saw these models, my jaw dropped a little.
Nice and ornate Carapace Armour, check.
Helguns, check.
Multipart plastic, check.
All that is missing here are the heads, now my current Curious Construct Life Guard heads won't fit as far as I can tell, but looking back at the original conversion I did, and at this fantastic Squad of Cavalry the good
Colonel Ackland
put together (shown below), and the answer is pretty clear.
Oh yes, I shall have my shiny new Life Guards - watch this space, I've sculpting some new heads for Curious Constructs right now, because I want these guys (excuse my dodgy photo editing) in my Praetorian Imperial Guard yesterday!