Please note this product is no longer available for sale.
As quite a few people who have read the blog in the past will be aware I'm in the process of working on a sculpted Pith Helmetted Head sprue suitable for Heroic Scale 28mm figures, they've been in the pipeline for sometime and will be a bit longer yet due to plans afoot for a new venture.
However due to demand, for the time being through
TrooperPX's Resin Casting Service
the basic Helmets will be made available in sets of 10 at a cost of $4.00 (US) per set. Please note that these sets can only be purchased through TrooperPX, I am not handling any of the monies of casting for this project so you will need to contact him through the Bartertown website
HERE
.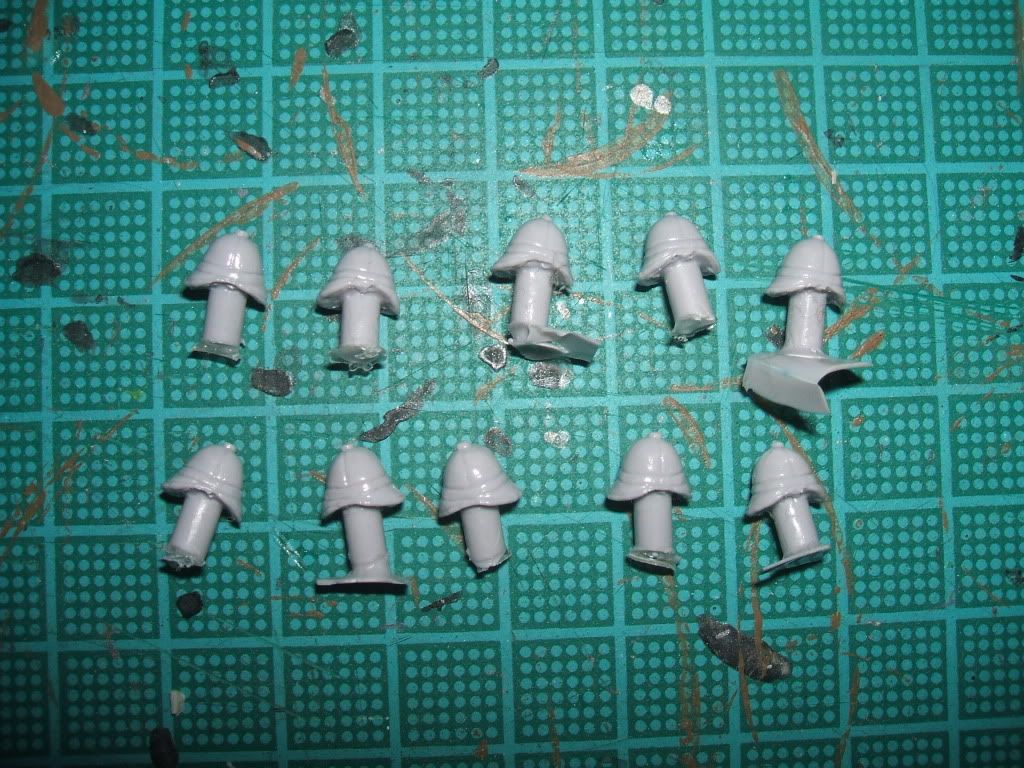 These helmets are ideal for conversions, here is a quick example with a Games Workshop Imperial Guard Catachan head mounted on a Tank Commander Torso.
Shown below is one such helmet, it has had the pour channel removed and any flash has also been trimmed away.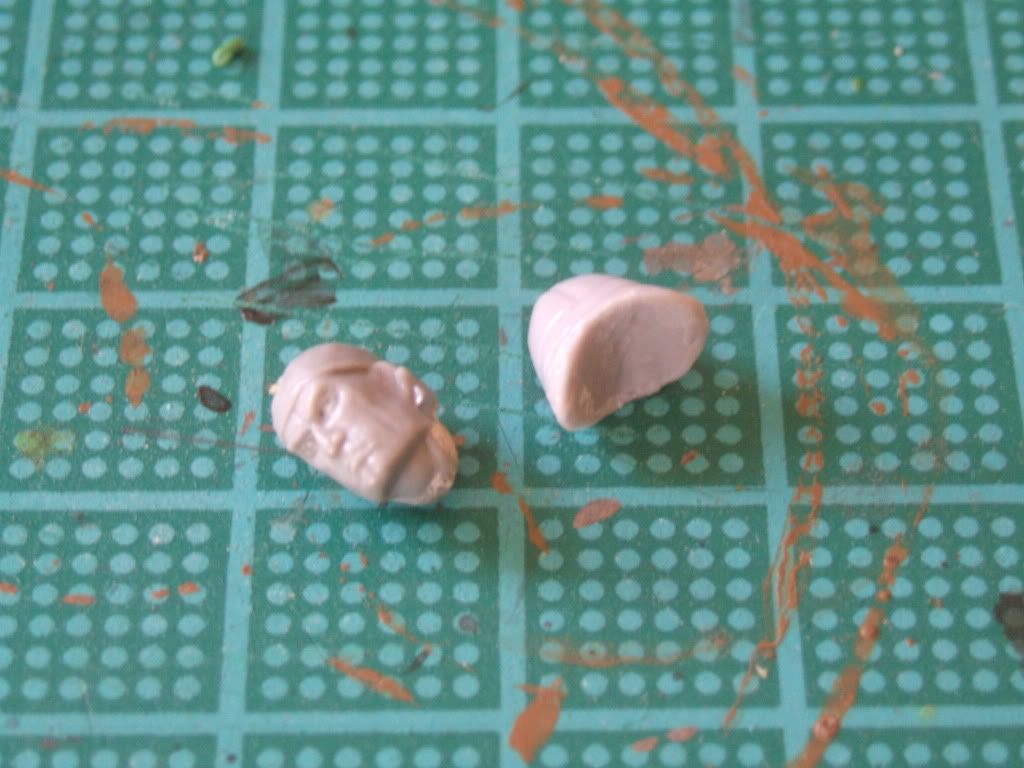 The top of the head can then be removed using a scapel, and then filed down to fit the line of the helmet base.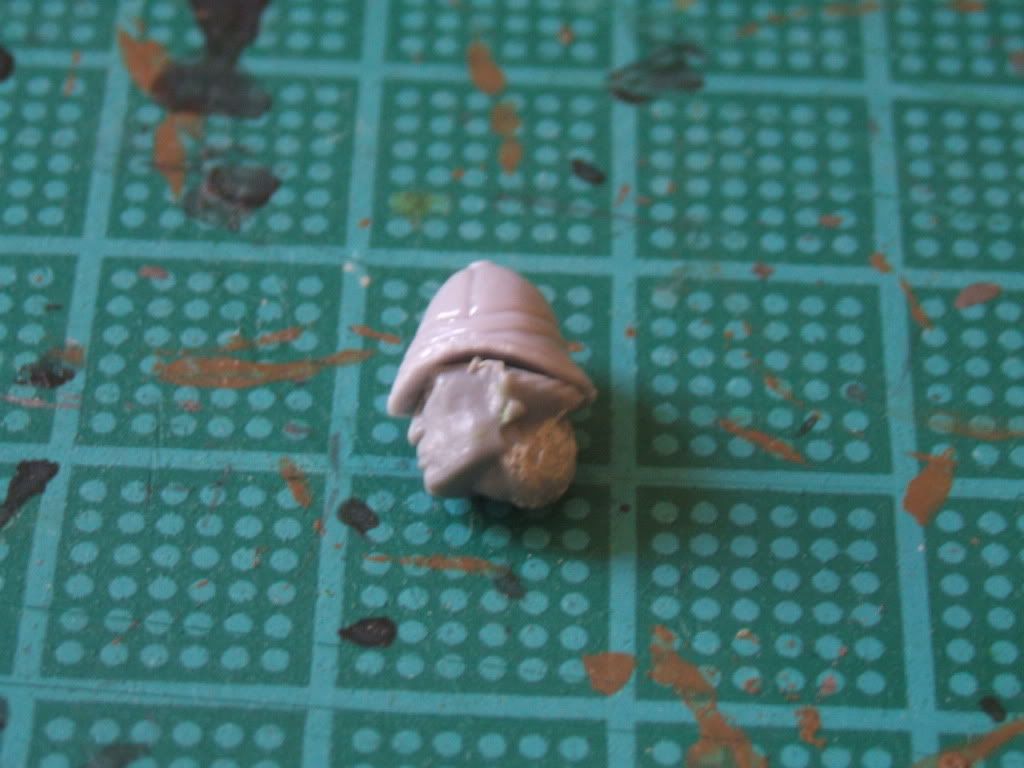 Depending on the head and how cleanly you prepare it you may need to fill some gaps as here, a little greenstuff work adding just a little hair or ears.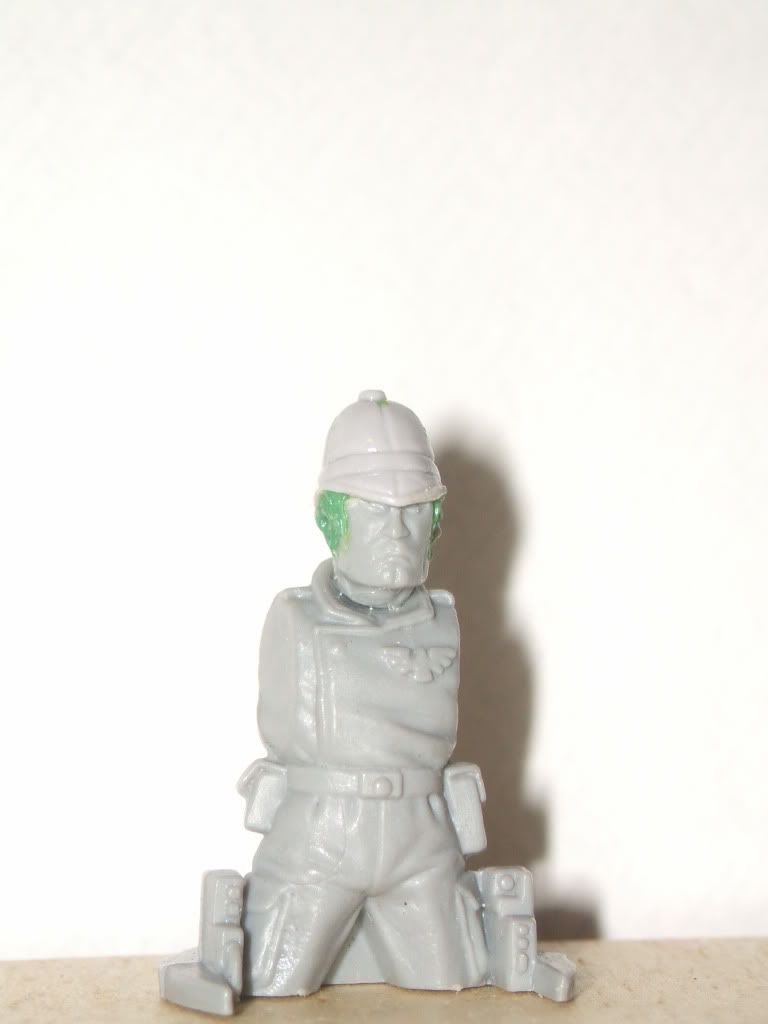 And here is the finished, painted, result.