A little later then planned but the third and forth Marine Pads are now finished.
The first of these is one for the Scythes of the Emperor Chapter, this has given me some trouble despite being one I've done before, the first attempt came out rather thick however the second attempt has worked out much better with a more 'delicate' design for want of a better word. It was done in three stages, first the shafts upto the point where they cross, then the upper part of the shafts and finally the blades.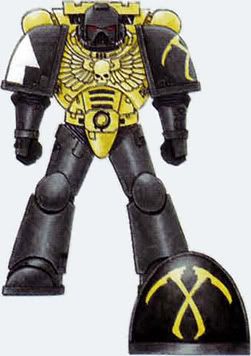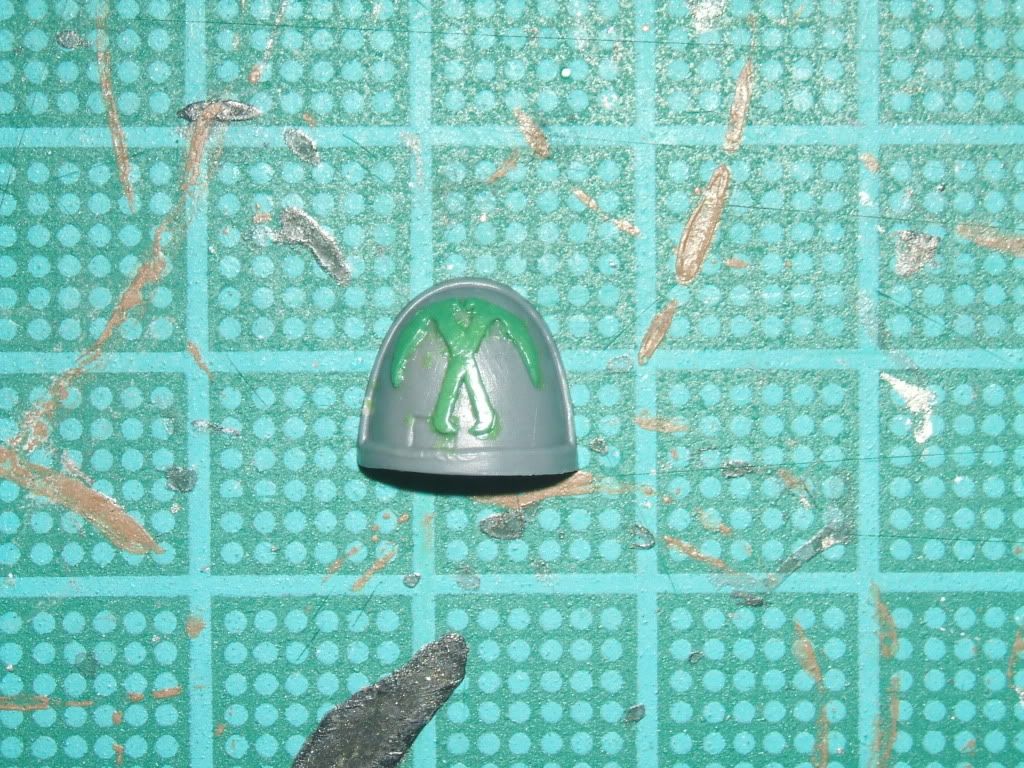 The second of this batch is for the Storm Lords, this consists of two elements, the central skull which was done first and allowed to cure, and then the three lightning bolts which project from the skull, these were the trickiest bits to do as they need to be identical, a small pair of callipers proved useful to enable this.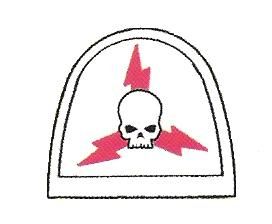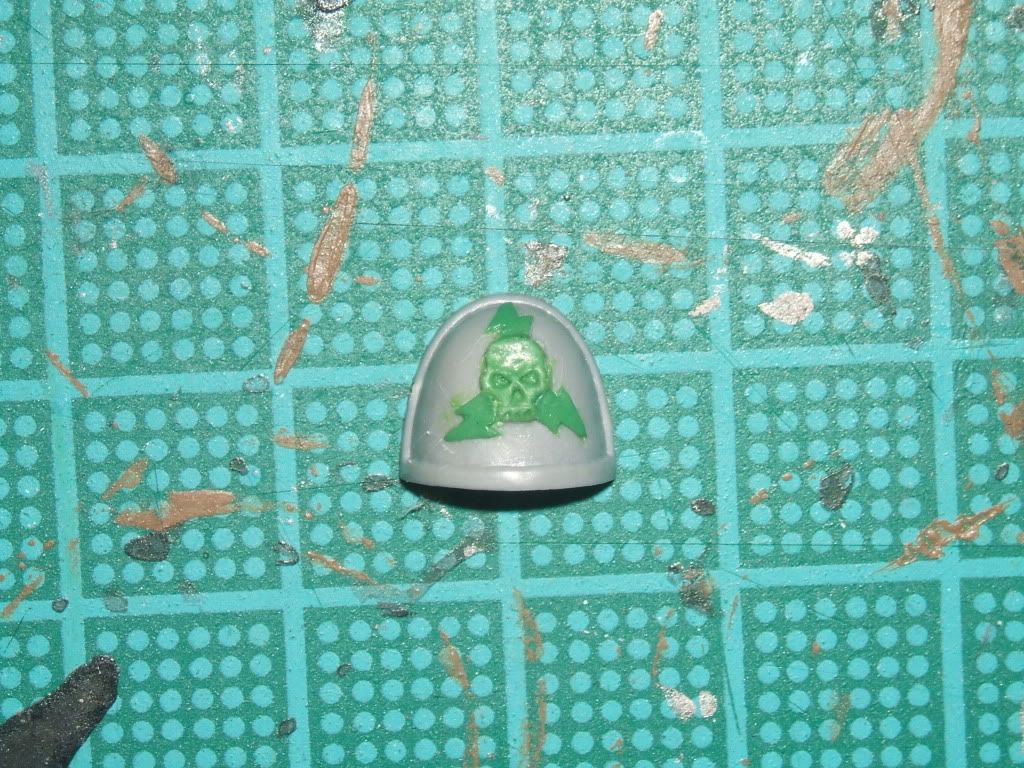 Commission complete.