At long last an update on the Ogryns.
A few days ago I recieved a package from TrooperPX, it's contents, the Ripper Guns.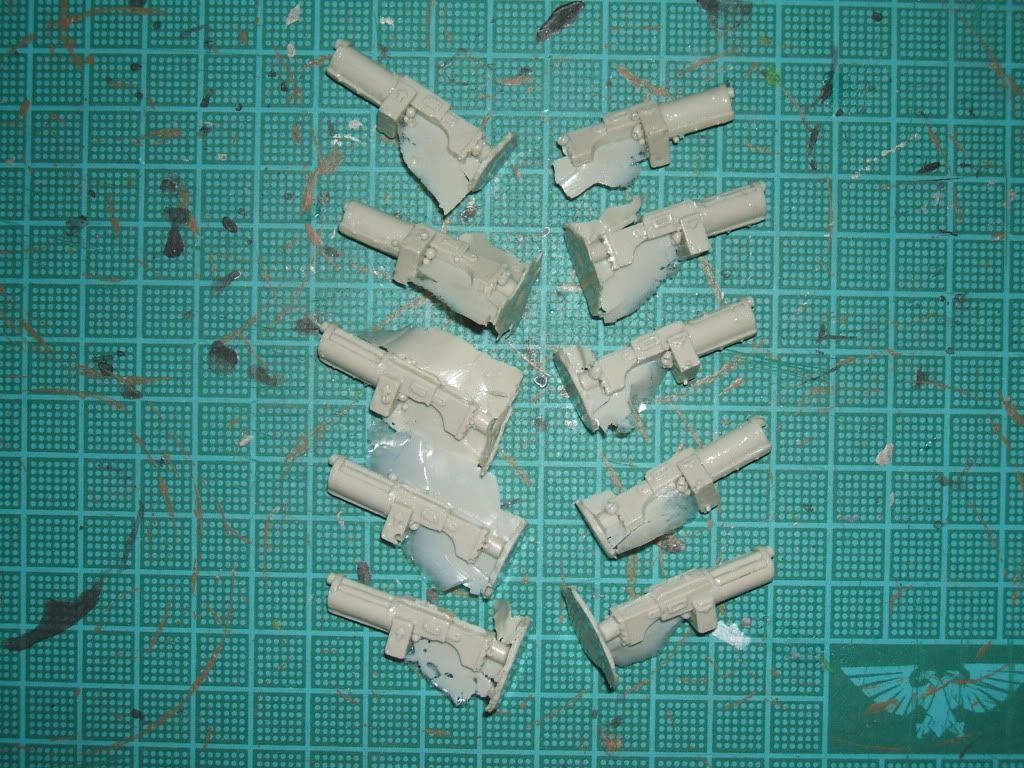 I've got straight down to work adding the guns to the majority of the squad, there's a fair bit of gap filling and minor adjustments still to make, but all of aa sudden they've gone from work in progress to very nearly finished.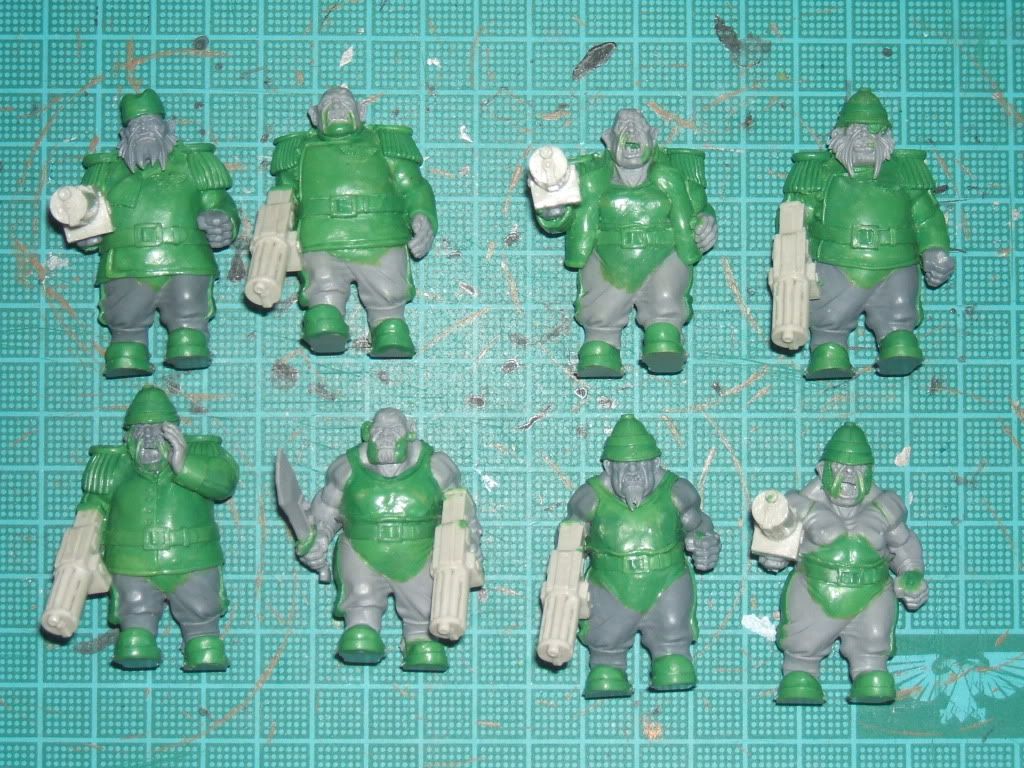 Finally the last two Ogryns are now underway properly, with the guns for fitting I've added the arms and am now working on the muscles (mostly on the back), so they look 'right' at the new angles, the first will be bare chested and is very nearly at the same stage as the first eight, while the second will be getting a vest making him the one with the most work to go.