I've made a fiar bit of progress on the current batch of Praetorian 'Characters' I've been working on for a commission (I really must get round to working on some of my own models sometime soon!)
The first model is very nearly finished, with just a little tweaking and tidying of his holster to go, there really was very little to do with this one, simply combining parts from two models.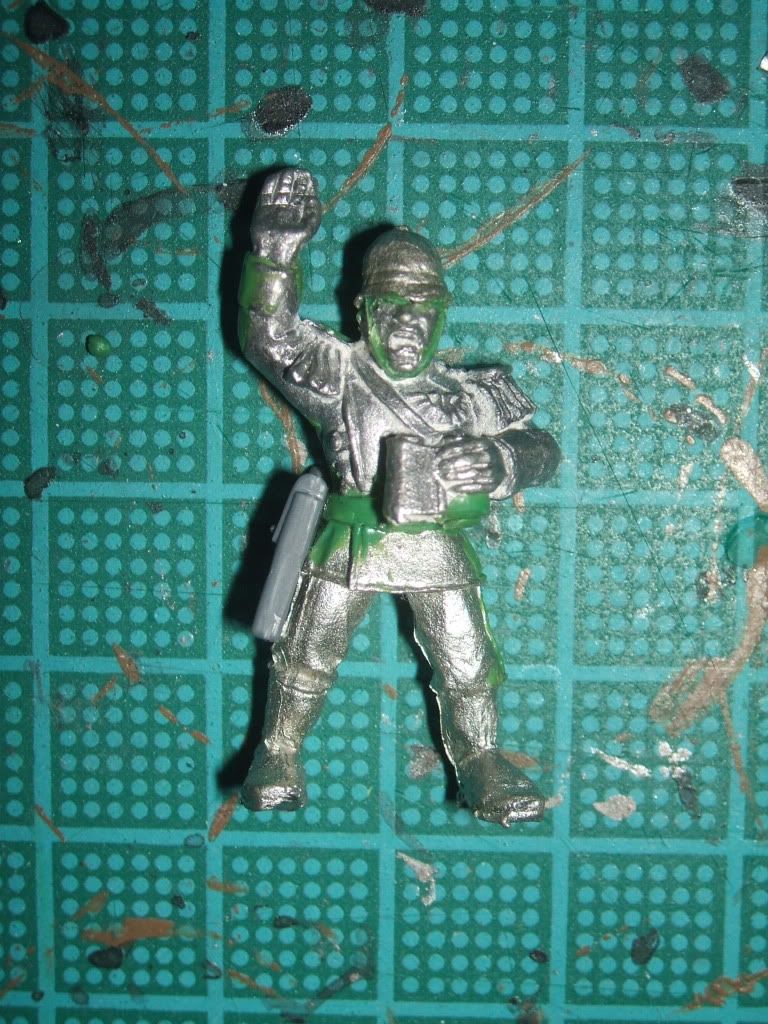 The second conversion while probably the most challenging is also infact realitively simple, taking a standard bearer which was incomplete I've added a cloak over his back and across one side, this is almost but not quite finished, the bottom needs finishing and again there is some tidying to do, it's then a simple matter of picking out a suitable weapon for his remaining free arm.
Sorry for the blury picture!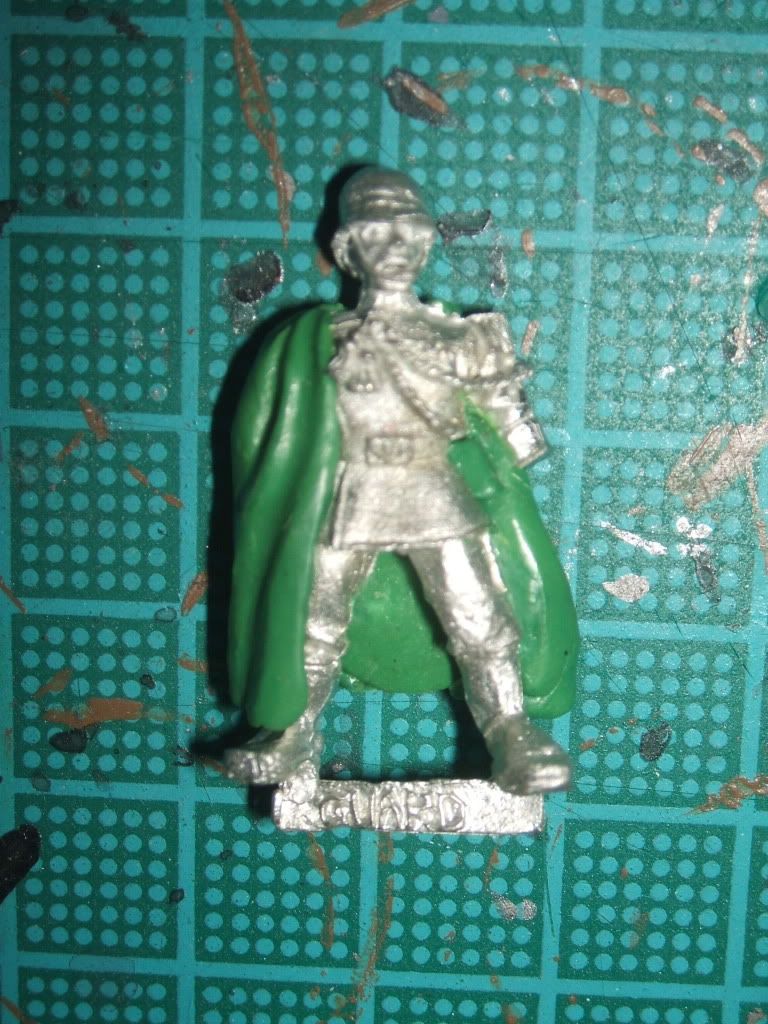 Next up is something I've not tried before, sculpting a power fist, this is simply an arm swap of one of the basic Sergeant models, there is a little bit more work to go on the fist and I also want to tweak the braiding before I call it a day with this one.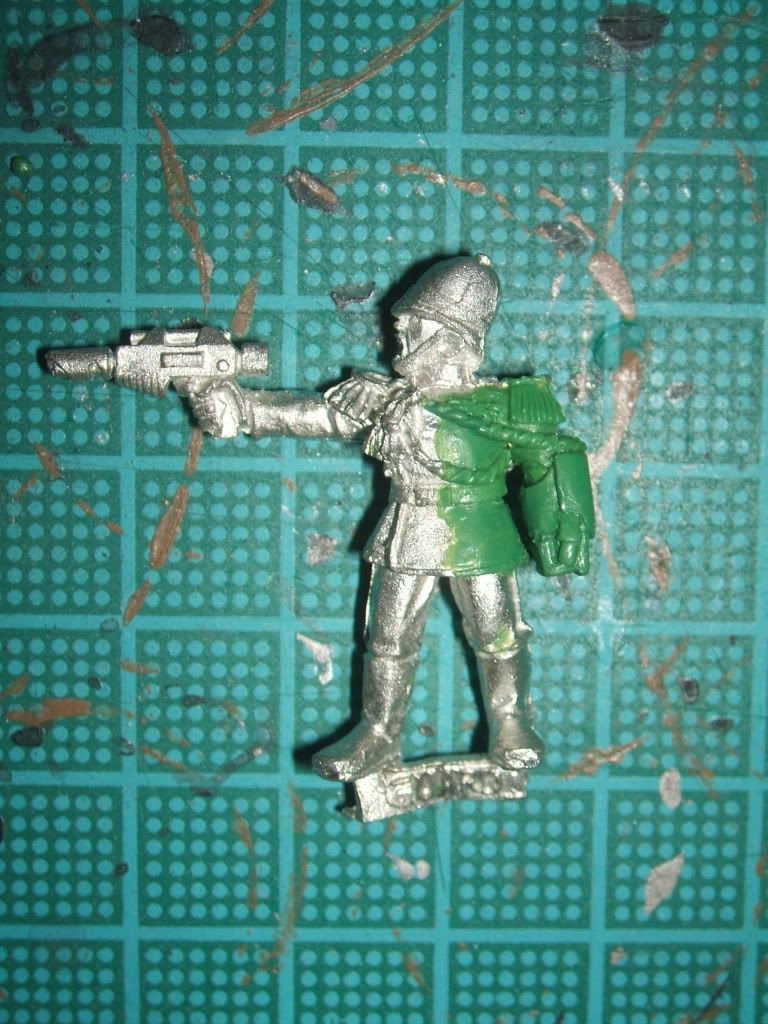 The final one is the only one which I've changed slightly from my original plan, switching what were going to be magnoculars for a Laspistol from the bits box in a eureka type moment! I'm really pleased with the look of this model, just need to sculpt his pointing arm and tidy him now.