Just a (quick) update from the work bench!
The Malcador is (at last) nearing completion, the main hull itself just needs a little mud now with the painting complete, and okay it's not alot but I'm especially pleased with the free hand four!
Besides the mud, I need too add a radio aerial which will also have a little penant on it, probably with an aquilla on, I've cut down the aerial from the IG Tank Accessory sprue, drilling a metal pin into it to give it solid, well pin, to the hull, though it wont be glued for transport purposes.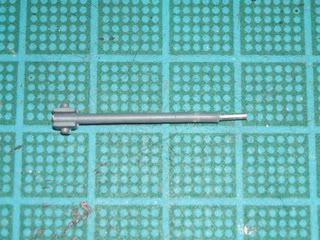 There's still one thing on my mind though, should it get a name? I've not for my Russ, but I will be for the big Super Heavies like the Baneblade, the Malcador I see as fitting halfway between the two, as a Heavy Tank, any thoughts, if you think it does deserve a name suggestions welcome!