Apocolypse includes the excellent Strategem 'Minefields', ideal when your facing an opponent who has to get to grips with you in assault, or an objective in your area. For a recent game against Tyranids where Imperial Forces would be defending against an endless tide of Tyranids (all the 'Troop' Tyranids would respawn in the turn immeadiately after they were destroyed) I decided it was a must have.
Without much time, but not wanting to resort to simple card markers or the like I needed an easy and quick way to model a minefield, this required something that could be used as a mine, was cheap (or free!) and plentiful. After a quick rumage in the bits box one thing jumped out at me, the small Imperial Guard Tank Wheels that anyone who's bought a few tanks will almost certainly have plenty of spares of. Too get the mine from these I simply cut the wheel down a couple of mm's in from the outside rim's edge.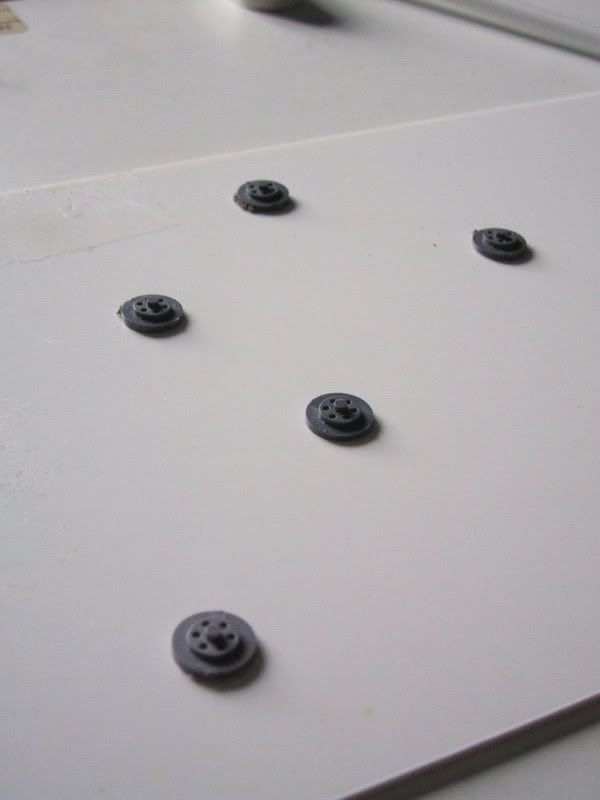 These were then spread out fairly evenly and glued down to one of three 6"x12" sections of plasticard which would act as the base, though anything sturdy would suffice, this is just what I had to hand. You could use any of the different combinations of sizes given the the minefield area in the rulebook, but I think the three 6"x12" gives the most flexibility.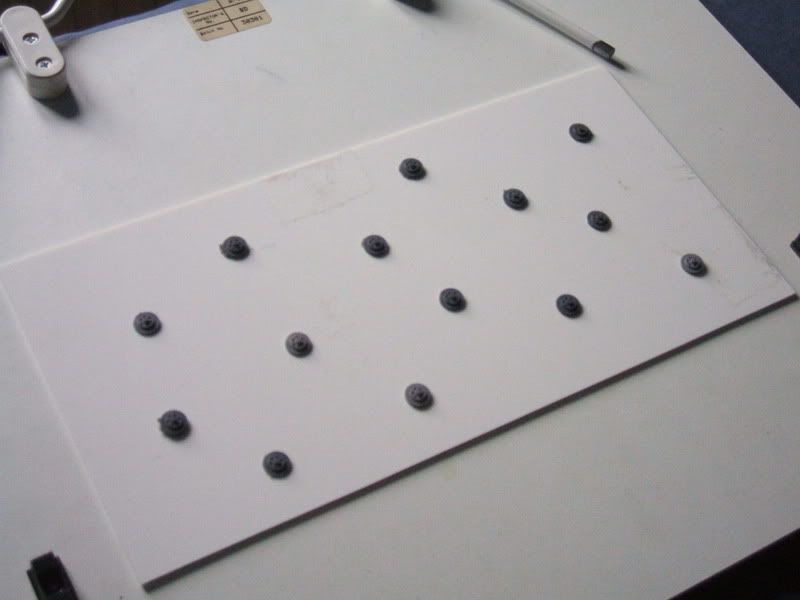 This surface was then scored using a scapel (so the material had something to grip too) and a mix of sand and ready mix plaster was added for a textured surface. You could use just sand, flock, or really go to town on the bases with added debris, craters from mines which have gone off, warning signs, barbed wire etc for a really effective look, it really depends entirely on your inclanation, time and what materials you have. I will get round to painting them eventually and will update with pictures when I have.