It's been a long time coming, but I'm finally about to send off some more bits to the casters which will form part of my Life Guard Heavy Infantry conversion kit, unlike with the Roughriders, these bits will all be available seperately through a webstore. The webstore will also stock the Roughrider kit with a revised Torso, a new Infantry torso, and lots more goodies which I've got planned - some very close behind, some a little more distant.
Anyway, just a quick look at a couple of the new bits.
Finished Carapace Torso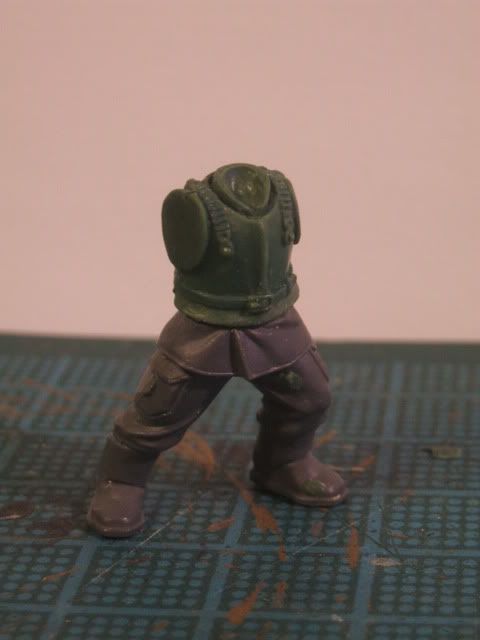 Finished High Energy Laser Gun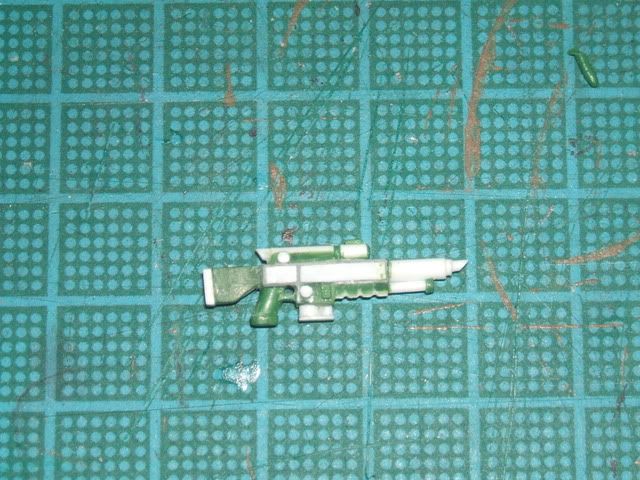 And finally, a mockup of the style for the Life Guard Heavy Infantry Helmet, these will follow in the next wave as a sprue of heads.