Anyone who has been following this blog for a while might well remember the Storm Troopers I started to convert years ago, with this chap being the poster boy.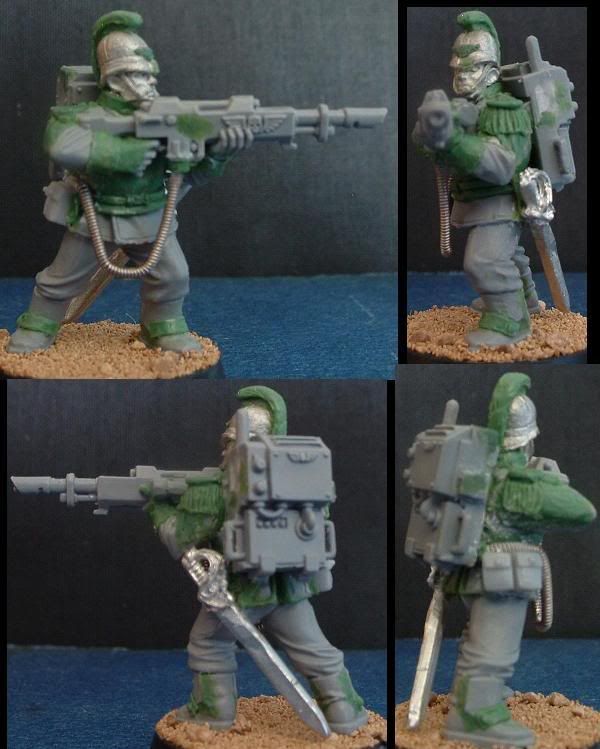 The original squad, which are now long gone, were converted from plastic Cadians, Praetorian heavy weapon gunner torso's, and various other bits, all with some of my earlier sculpting work. However, the germ of the idea, and the original inspiration behind them, the British Regiment of Life Guards, has stuck in my head ever since - it was only a matter of time until I came back to them.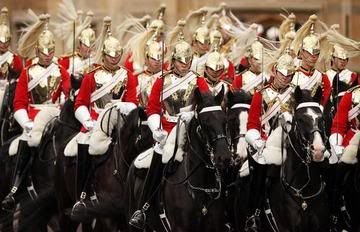 That time has now come, my idea for the project was to do them as complete sculpts, rather then as one off conversions. Originally I planned to do them in a similar vein to the Roughrider conversion kits, intending to create various components, but in this case so they could be combined with GW Cadian bits for complete models. However, the success and experience I've gained from the success of the Roughriders has lead me to a change of plan. I'm now going to build them as single piece miniatures, with a variety of poses, and with drop in weapons. I'll use them myself, and again have them cast up to put on sale.
I'm a sticker for making them uniform in appearance however, so the first stage is to sculpt a master dolly. This dolly I'll have cast up in a small quantity, which I'll then use to create a small selection of poses, before sending these off for casting in turn. Several people have been asking for progress shots, and I really wanted to post some anyway, so here is the dolly in the early stages. The putty is still drying in fact! I've been working on the armour first, which is proving tricky to get just right and symmetrical, however as this first shot shows, I think I'm just about there with the breast plate. Next up, I need to work on the basic shape of the back plate, before adding the tunic and trousers, back to work!