Time to start painting my English Civil War regiment, that of Edward Montagu.
I'm using for reference 'The English Civil War 1642-1651, An Illustrated Military History' by Philip Haythornwaite and first published by Blandford Press in 1983. Reliable sources for uniforms of the period are a bit sketchy and I'm not too concerned in total realism, so I'm using a colour plate from the book which presents Montagu's regiment as wearing a crimson jacket with various browns and leathers for other gear.
The result is this test model, very simply done with base coats including predominantly Blood Red and Khemri Brown with a Devlan Mud wash - I'm not spending alot of time on each model as they'll be in big units, so lots of them.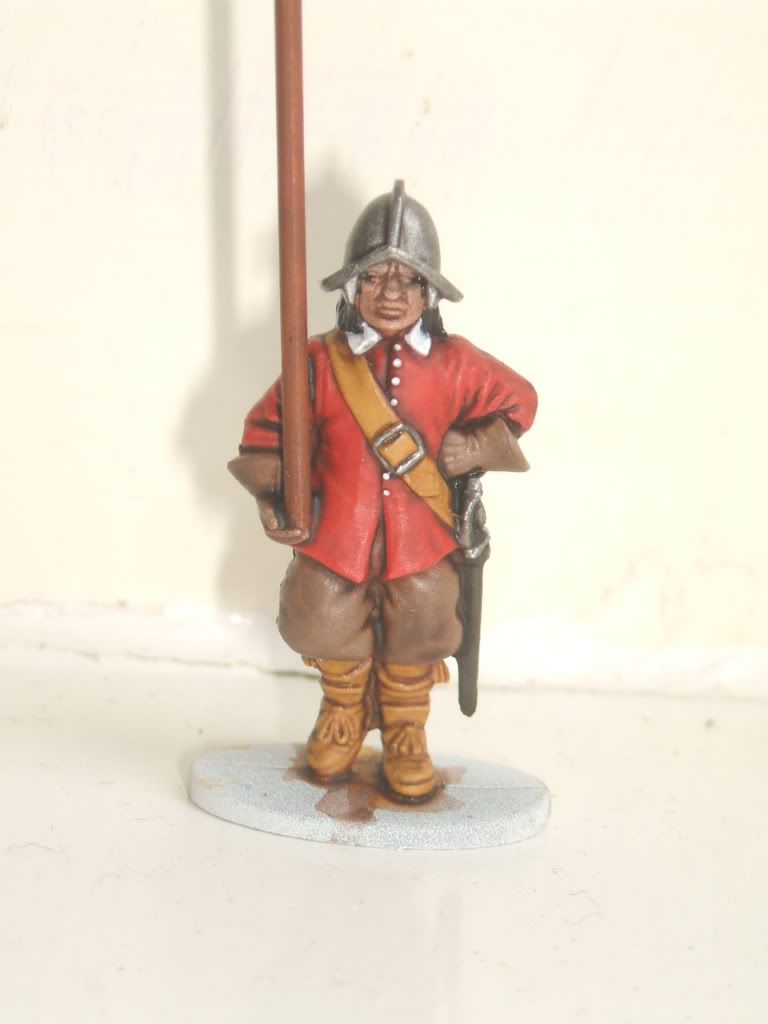 So thats Roundheads 1 - Cavaliers 0, come on Tim or your gonna lose the war before it's started!