A little while back I put out a request for a couple of FW IG Plasma Pistols and one very nice chap was happy enough to send me them for free - so I said I owed him a favour and here it is.
After some hunting he came across one of the old Commissar Crowe bust's which Forgeworld used to produce, they're fairly hard to get hold of and unfortunately this one was slightly damaged as you can see below.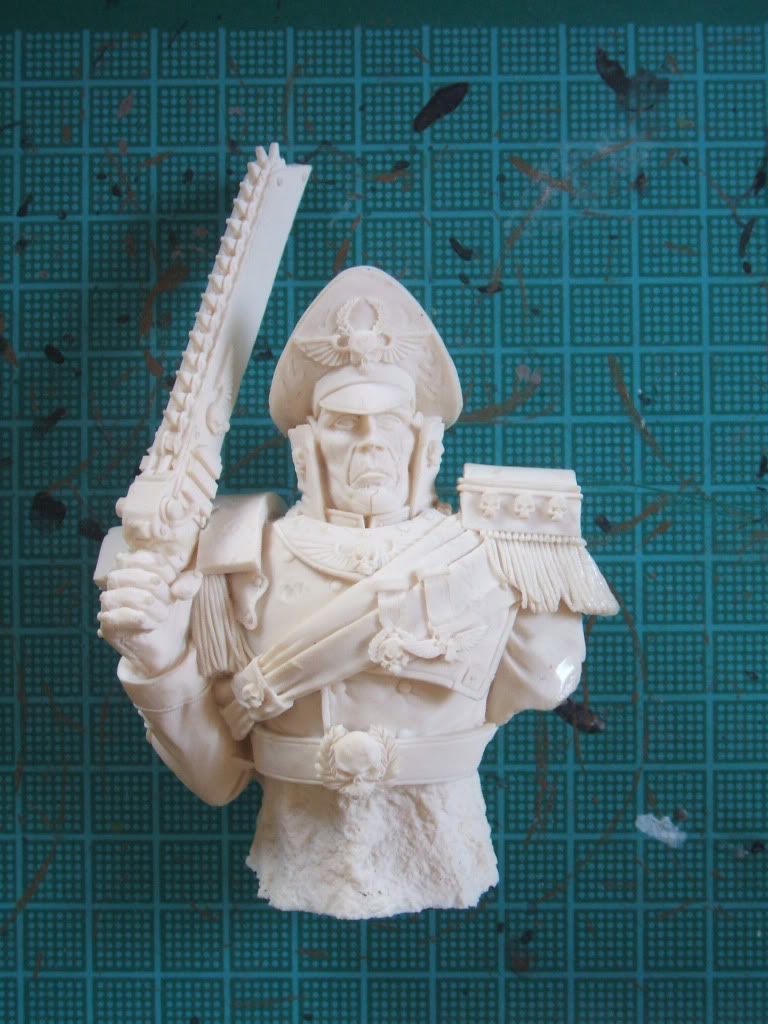 He had clearly taken a tumble at some point, the chainsword had been broken cleanly but repaired however the handguard and pommel were missing, there was also some damage to one finger and one chainsword tooth was missing, though this was not to be repaired.
I removed the damaged section of the guard and replaced the whole thing with plasticard, and extended the damaged grip with some tube before tidying it with GS and fixing up the finger. The pommel came last with a slightly larger diameter of tube and a GS plug. Job done.