What will probably be the penultimate post on the Praetorian Ogryn Squad has finally arrived, 8 of the Ogryns are now to all intents and purposes finished as far as I'm going with them, weapons have been added, gaps filled, and only two now remain.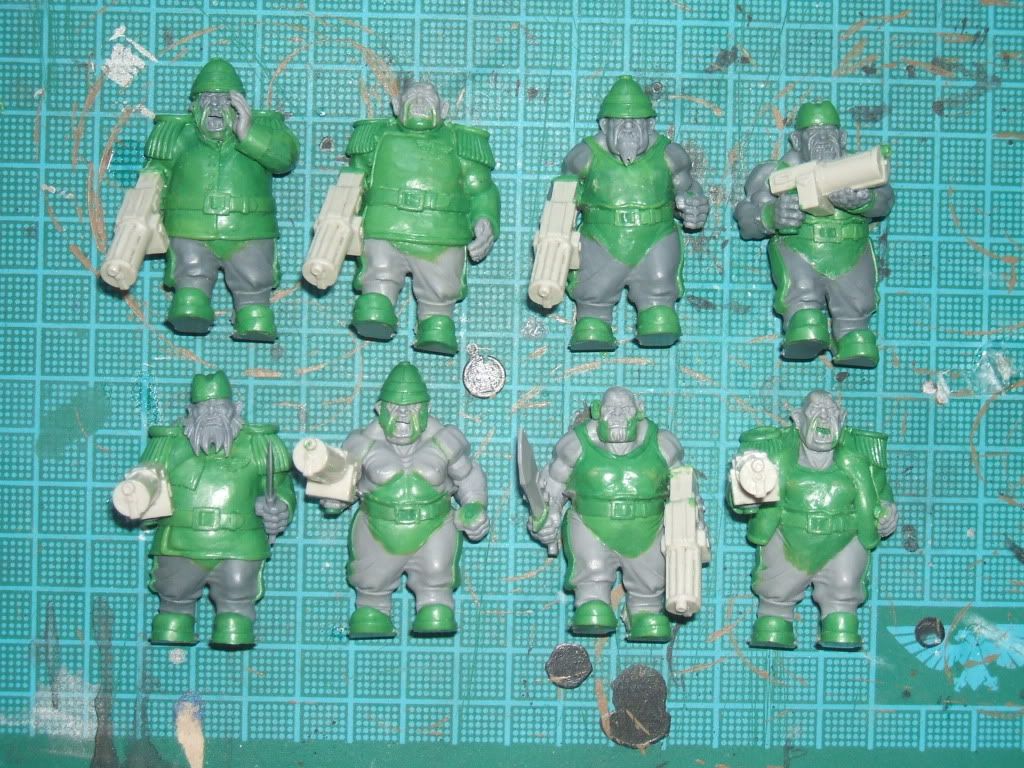 The Boneheads Chainsword needs to be finished and attached, it's built from two Ork Chainswords combined, however before I add a grip I need to pin it into his fist to ensure it stays in place.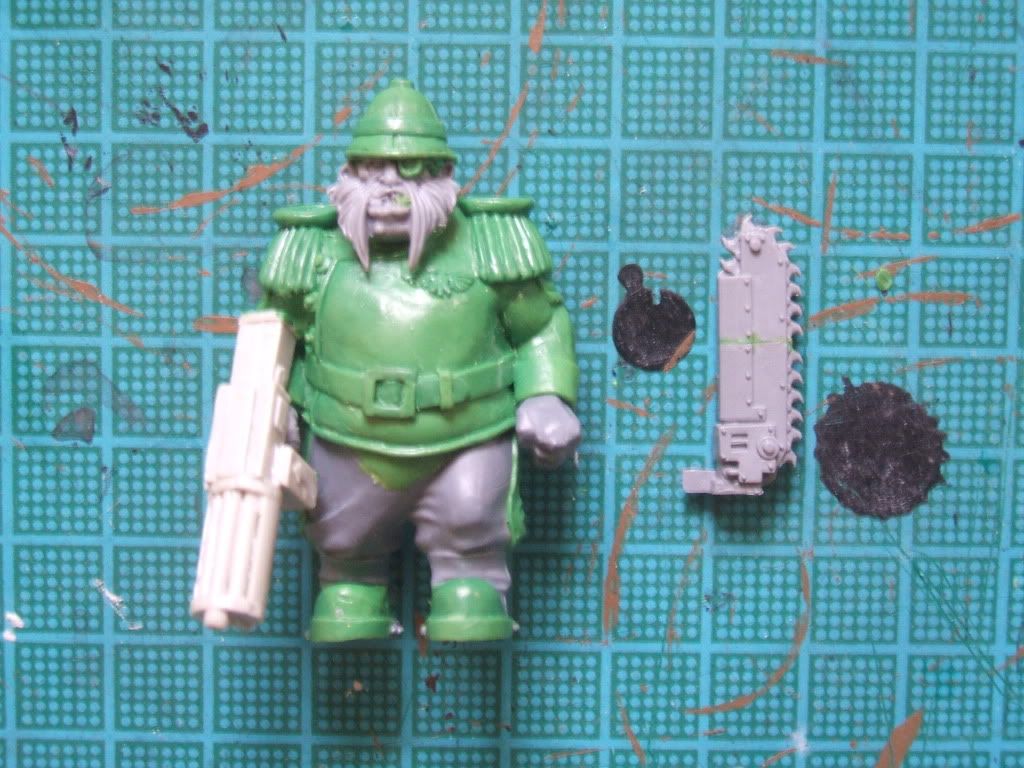 The final regular Ogryn meanwhile is in need of a hand, unfortunately I've run out, but I'm hoping to acquire one from a club mate this week which will allow me to finish this model also with a few minor bits of sculpting left to do.