Back when I first delved into converting (on the second incarnation of my Praetorian Guard), I created a character called Major Ackland to lead the troops. An Heroic Senior Officer, he was part of a combat HQ (cant remember the last time I put one of those to field!) he was the most substancial conversion I'd done at that time, a now old Commissar with Powerfist & Sword, powerfist removed, carapace armour added from a space marine torso and all mounted on a horse.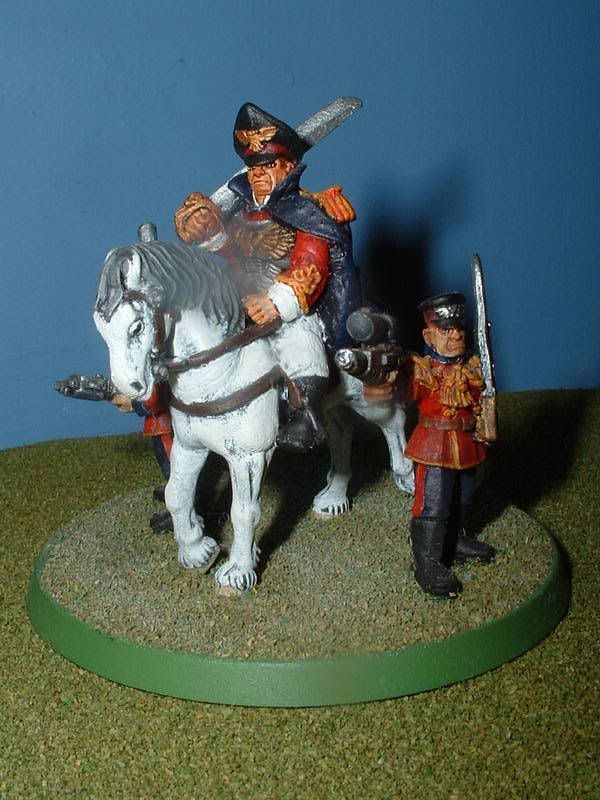 I'd always thought about revisiting him, and with the coming
Macharian Crusade Campaign Pack
from the guys at
The Bell of Lost Souls
I was given my reason - you'll see why in the future.
As I kinda alluded too in my previous post I've picked the Commissar Gaunt model as a base this time, his equipment is changing somewhat from the old version as he joins the Praetorian Lancers. At the moment I've got some very early work done but he's coming together very quickly now with the body mounted, pith helmet added, the base of the legs ready to be sculpted onto and an armature for the arms.