A slight update on the sculpting process, the first two pictures demonstrate better how I'm currently planning on doing the Guardsmen's Lasgun Arms, with the arm seperate from the Lasgun down one of the easiest to cut points while making use of as much of the original as possible.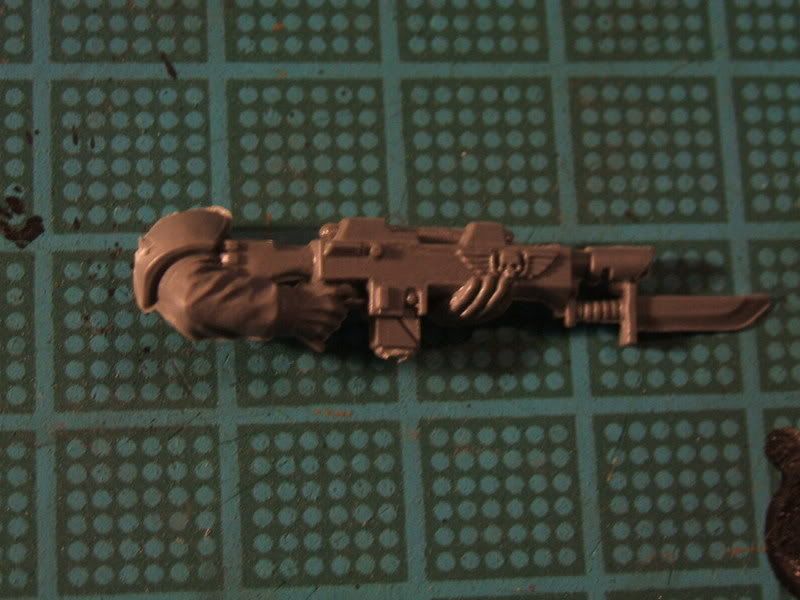 Secondly the first two faces, on the left one for the Guardsmen, on the right a slightly smaller one for the Roughriders, I'm afraid the picture is'nt great, I'm finding it difficult to take pictures of such a small component but you should be able to get the idea. The basic heads will be the same as the classic Praetorians, one bearded, and two clean shaven - one mouth open, one closed for each model set. I'll probably do one additional head for each set, something a bit different though I've not decided what exactly yet (open to suggestions!).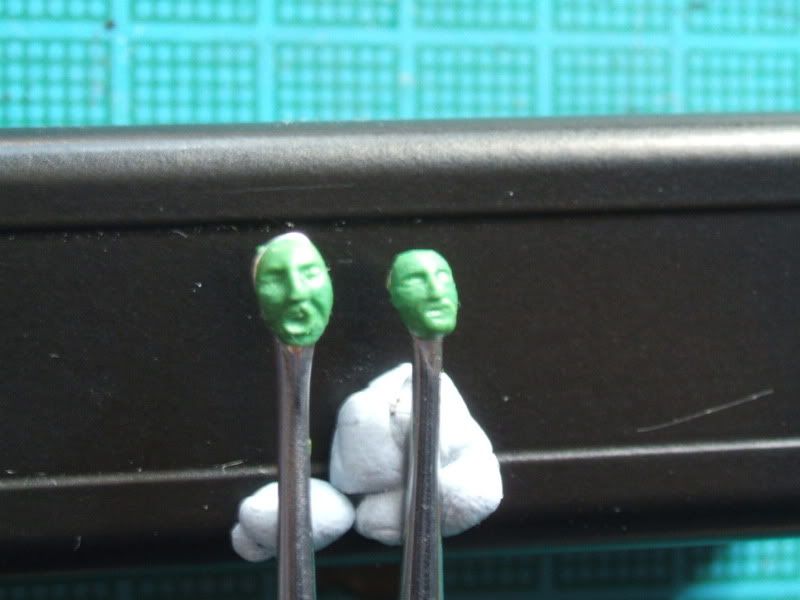 I'll start on the second lot of faces later, probably the other two clean shaven examples, continue work on the Roughrider Legs, first set of Guardsmen arms, meanwhile plodding on with some other bits an pieces for other projects.