The final 24 hours has arrived, this is your last chance to get involved on the project and to get your hands on these with kickstarter pricing and early, the kickstarter page is,
http://kck.st/XXoCux
Just in time for final day, some more renders!
The almost completed Autocannon,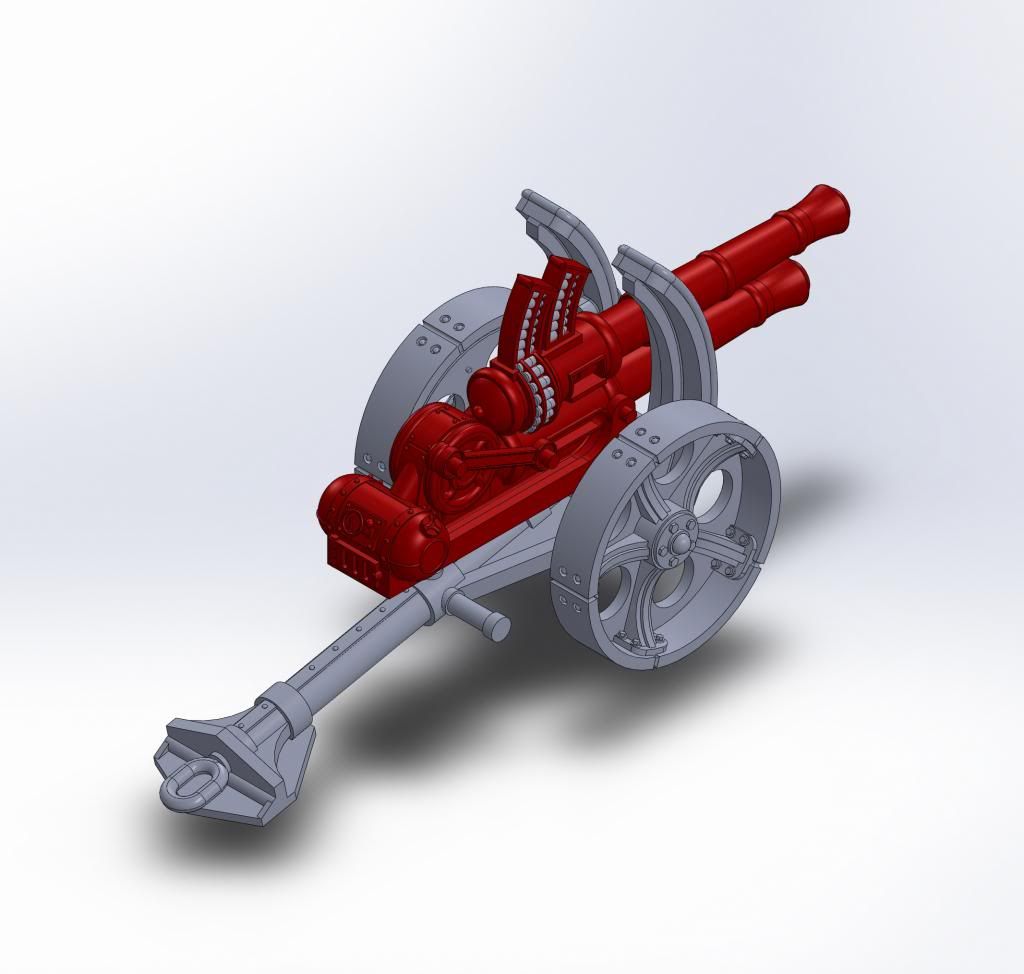 and a very cool firing animation!
And at last, the finished Gatling Cannon design!