A little while ago,
MaxMini
previewed their new Pith Helmetted heads on DakkaDakka, I came across them by chance (well no actually, I regularly hunt around the net for new Praetorian related goodness!) and after a couple of enquiries they were good enough to send a sample of the new heads for me to review!
There are five variant heads on the sprue, with two sprues in each pack setting you back €5.65, thats about $7.50 or £5.00 for the rest of the world, so they retail pretty much at the same price per head as the other good quality offerings which are currently available. However, unlike the others these are resin cast - and these are seriously good quality resins, exactly how it should be done!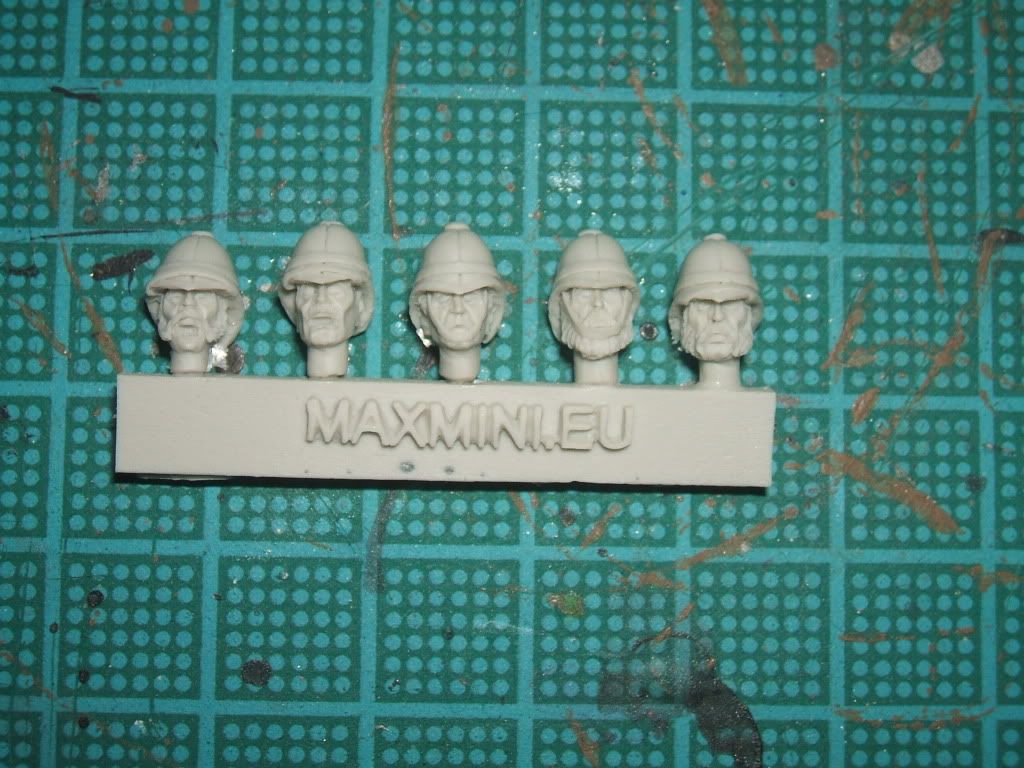 Not only are the casts top notch, with no visible mold lines, and only a small amount of very thin and easy to remove flash which I found literally fell away, but the sculpts are beautifully crisp. Each of the heads is characterful, with various amounts facial hair including mutton chops, bearded and clean shaven, and a couple of variants with simple expressions. Also importantly the helmets themselves are identical (lack of this is a big pet hate of mine!), though they follow a slightly different design to those of the original GW Praetorian models.
The heads are scaled to 28mm heroic, making them a perfect match for the current scale of GW Imperial Guard such as the Cadians, though perhaps a little large for head swaps on classic metal guardsmen. Thus they fit Cadians, and similar third party torso's, such as my
own sculpts
(indeed, dare I say they could have been made to fit them).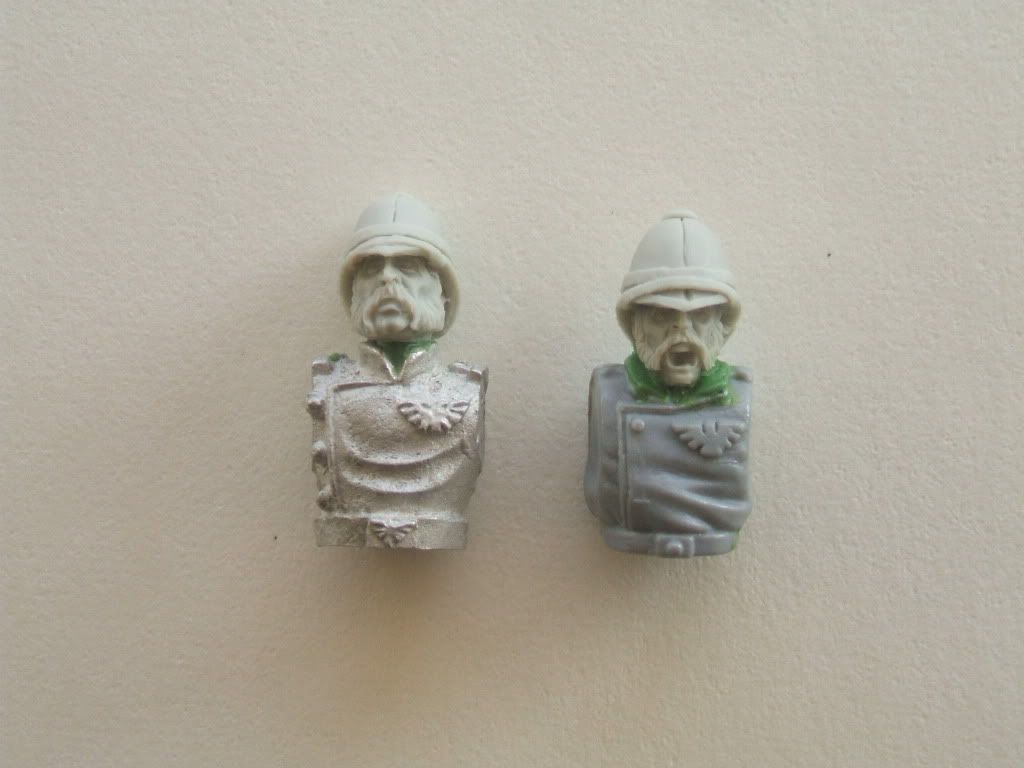 However, due to the design of the helmet it is worth noting with Cadians to get a good look, you'll probably need to cut away the plastic collar as shown - not that this is a huge problem for a competent modeller!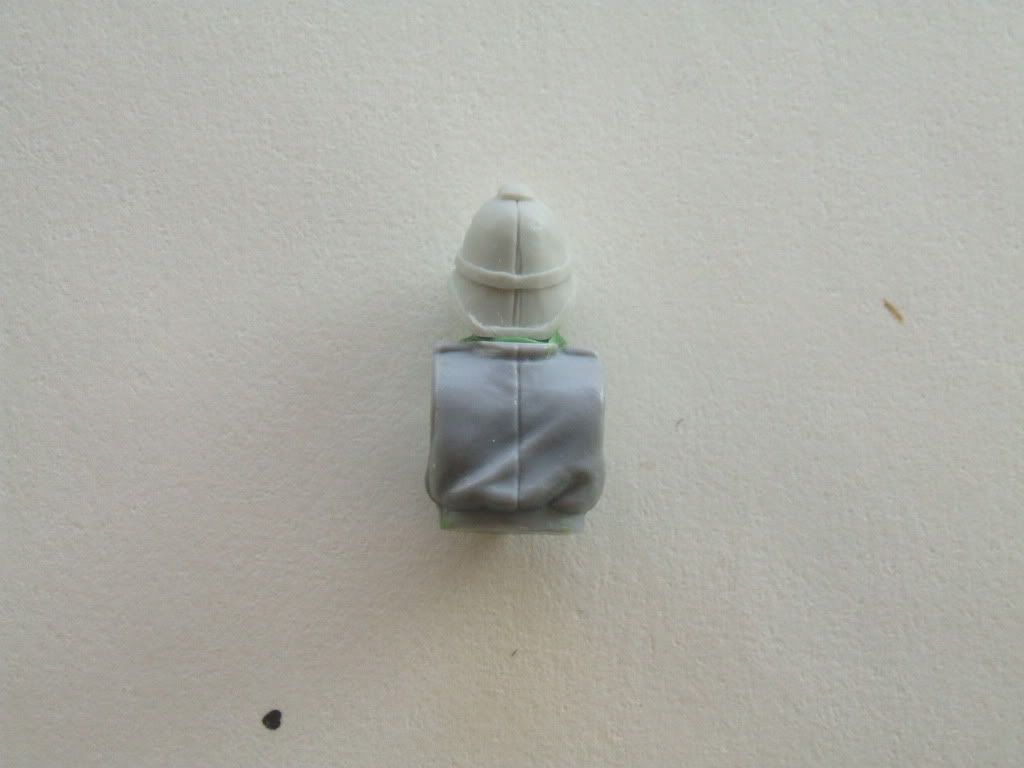 As I mentioned, the detail is crisp, making painting these heads, and especially the faces an actual pleasure - not something Id say is true of all similarly scaled heads. You could quite happily simply basecoat and wash for a very nice result, go really to town, or as I have done a little way in between the two - whatever you do the faces will look good because of the quality of the sculpt.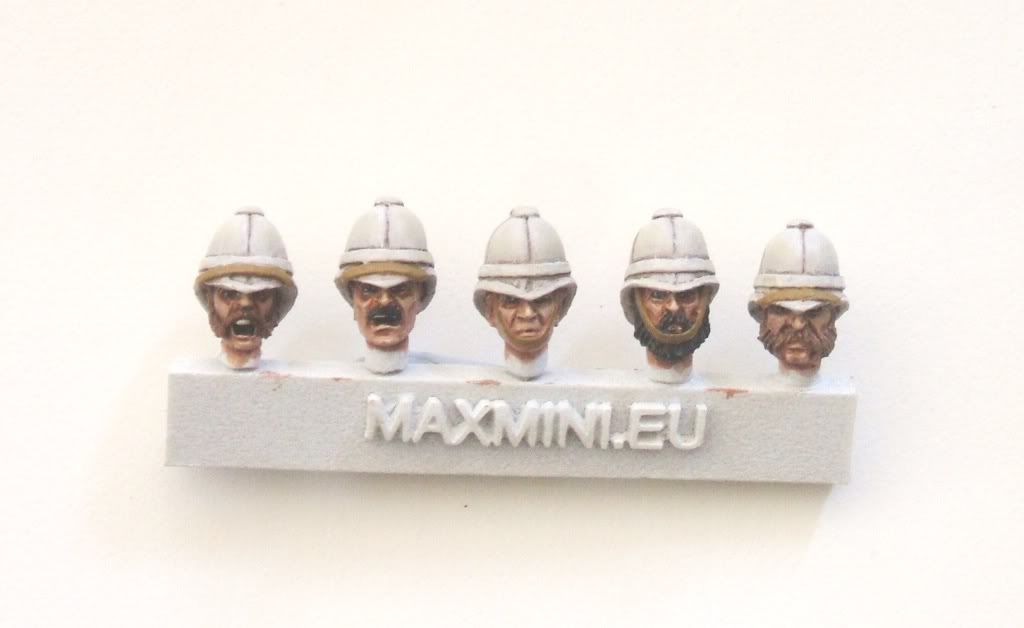 I'd say MaxMini score full marks from me on these heads, the only thing that would be nice is another sprue with five more variants, perhaps a couple more clean shaven especially. We can but hope!
I've got a couple more nice bits from MaxMini which I hope to post about here very shortly, one of which also has alot of potential for Praetorian players, stay tuned!
If you'd like to pick up some of these stunning new heads, they are available
HERE
.