Well look whats turned up!
Five freshly cast metal Praetorian Roughriders, all laid out ready for assembly, all these chaps are short of are heads, horses and lance shafts - soon sort that one out though.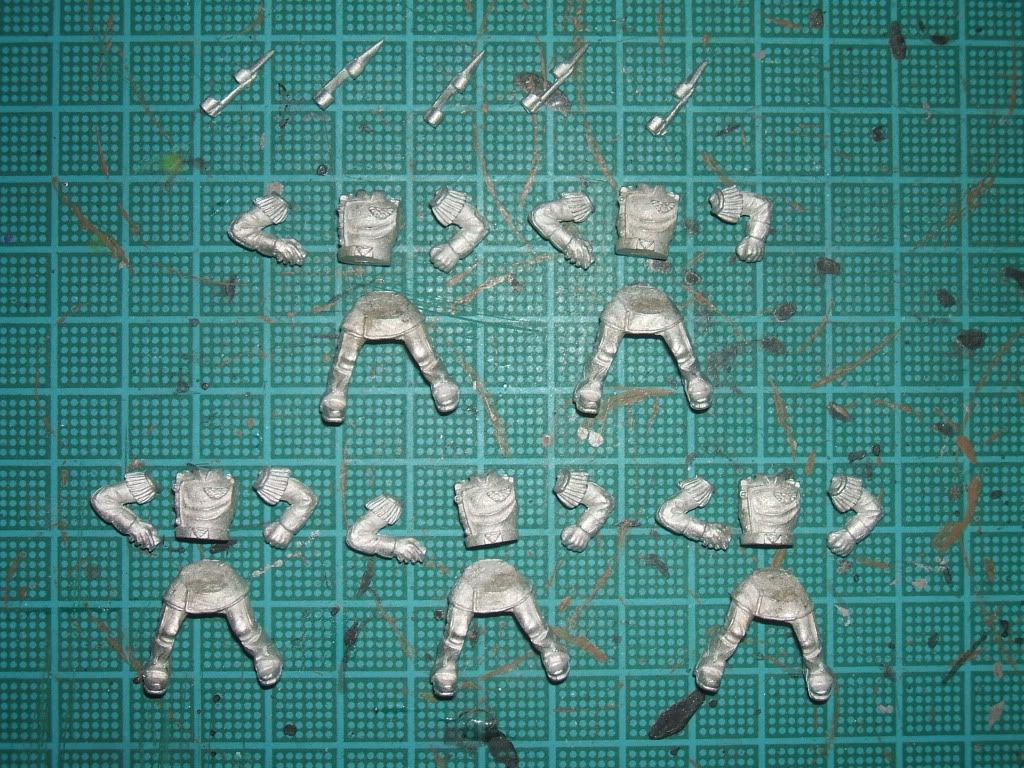 The lance shaft is easy enough, I designed these models to take a 5cm length of 1mm thick piece of plastic or metal rod. The lance arm and lance tip are drilled out with a pin vice.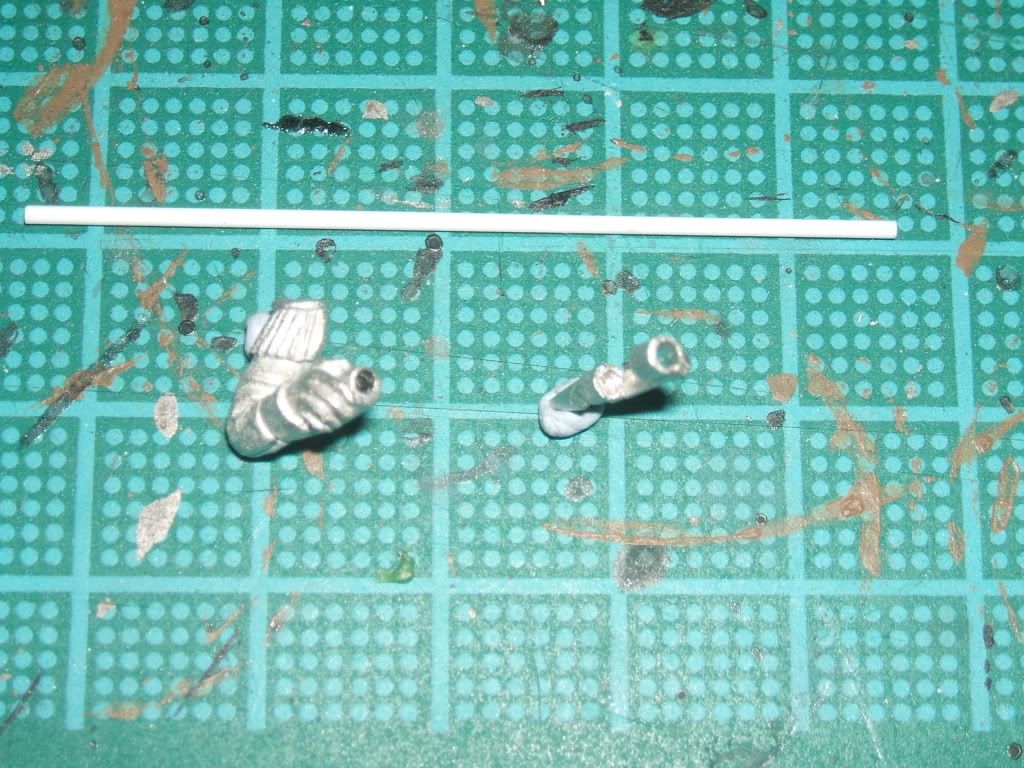 ...and all fit together nice an easy! This gives a sturdy fit which should'nt break easily.