Yep, that's my new Praetorian the Roughrider sculpt done and dusted.
Here the master is shown assembled (albeit with blue-tak, hence the dodgy fit) with a Secret Weapon Pith Helmet, mounted on a WFB Empire Pistollier/Outrider.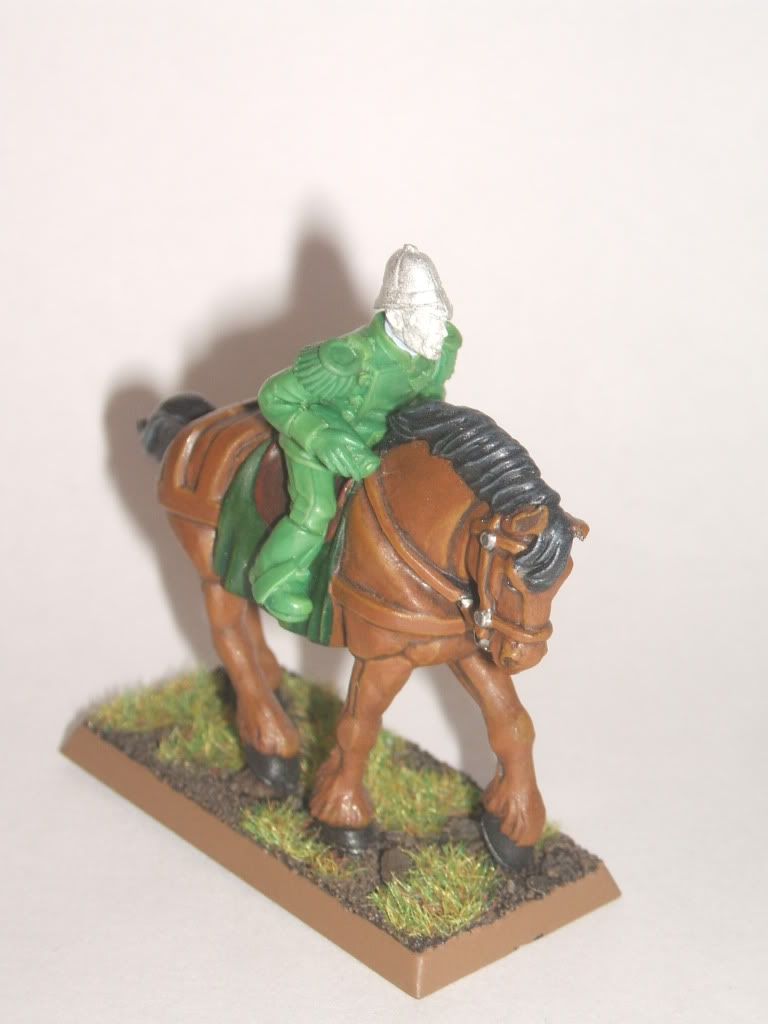 And here are all the components, the lance shaft is intended to be a thin section of plastic or metal rod, which can be drilled through the arm and to which the lance tip component can be fitted.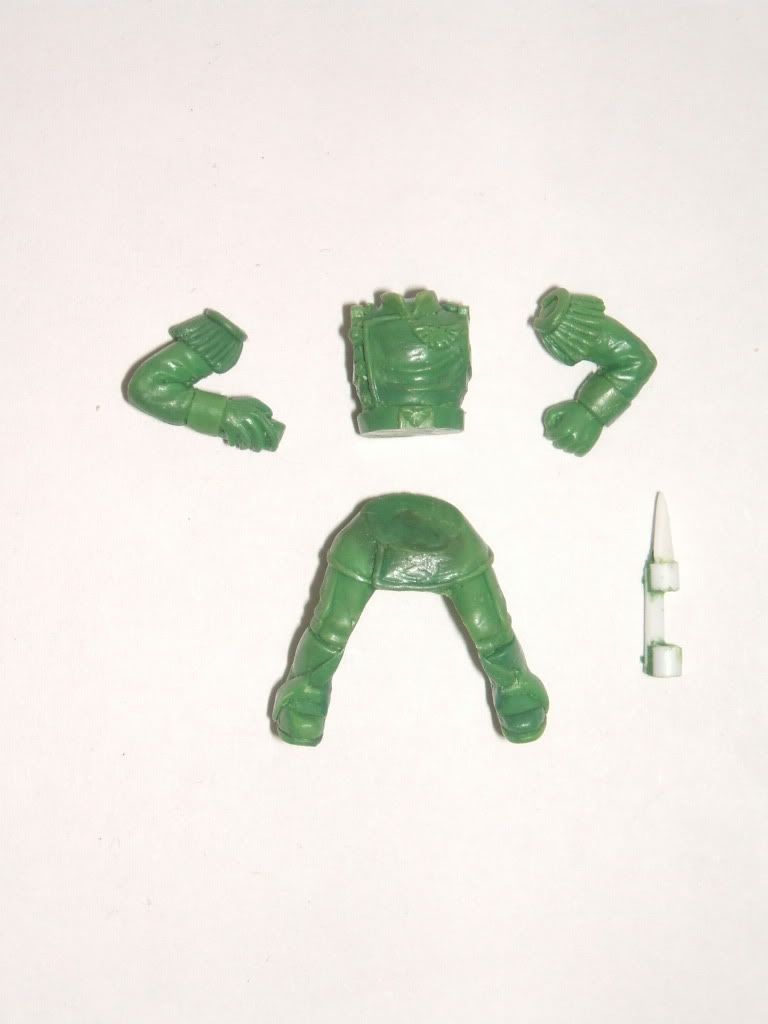 Next stop - time to arrange casting.