Just a quick post, to prove I'm alive and finally doing something hobby shaped!
At the moment there are plans for a Necromunda campaign here, of course you need some decent urban terrain to make that viable. The old boxed game came with a set of plastic bulkheads and card pieces to make a gantry network, those are very hard and expensive to come across these days, so instead after a little hunting I found these. I picked up three small sets on eBay, there are two types Hexagon and Platformer which come in large and small packs.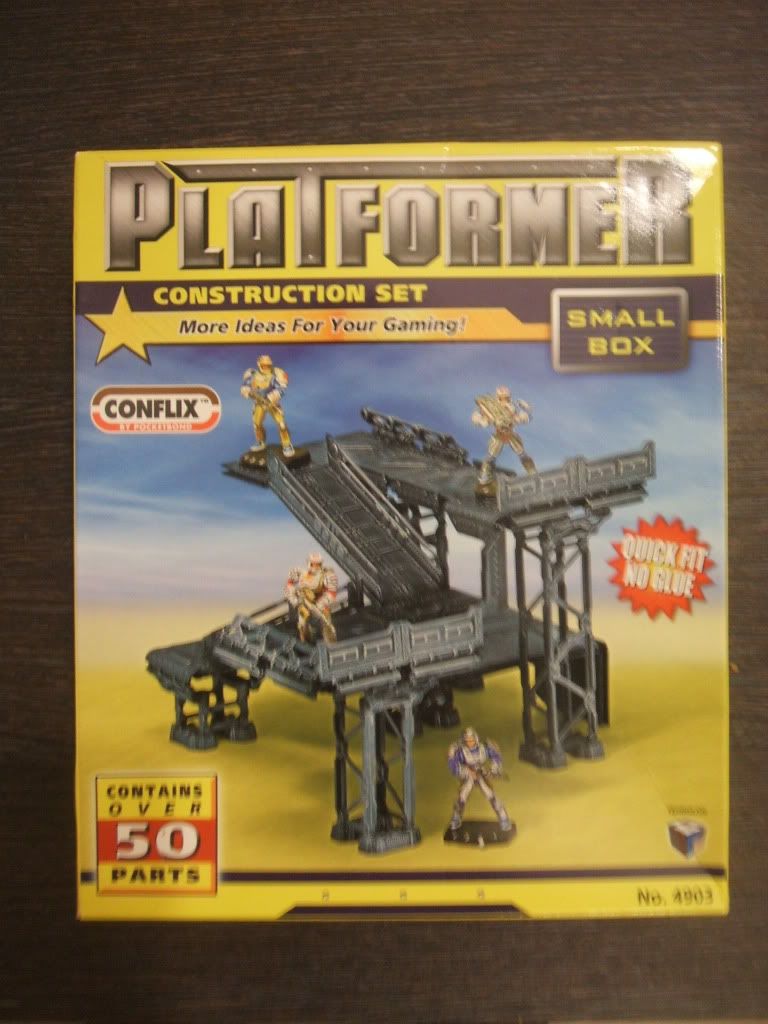 They are cheap, in more then just price, to be honest the plastic is'nt great, but at least the flash - of which there is lots, is easy to remove. They are also clip together, so if you wanted you could keep them unglued to give you complete flexibility.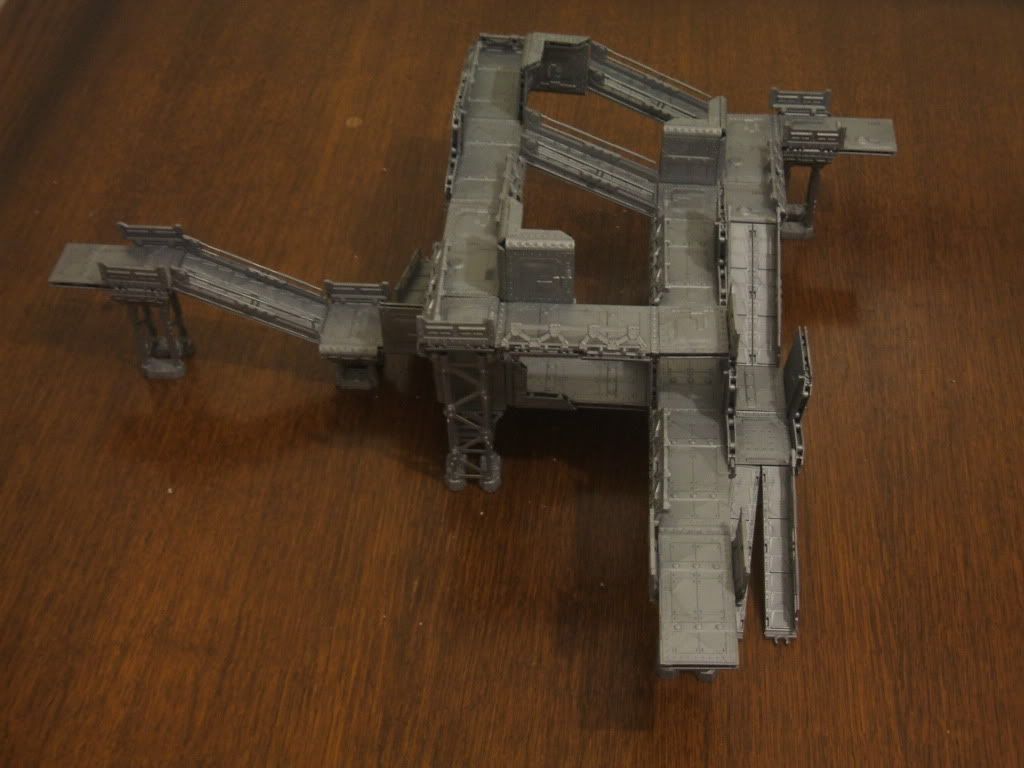 I'm going to glue this set together though and base it, I've still got some cleaning up to do and this is only a test fit, but as you can see it does'nt look too bad once assembled, and fits the fill spot on for Necromunda.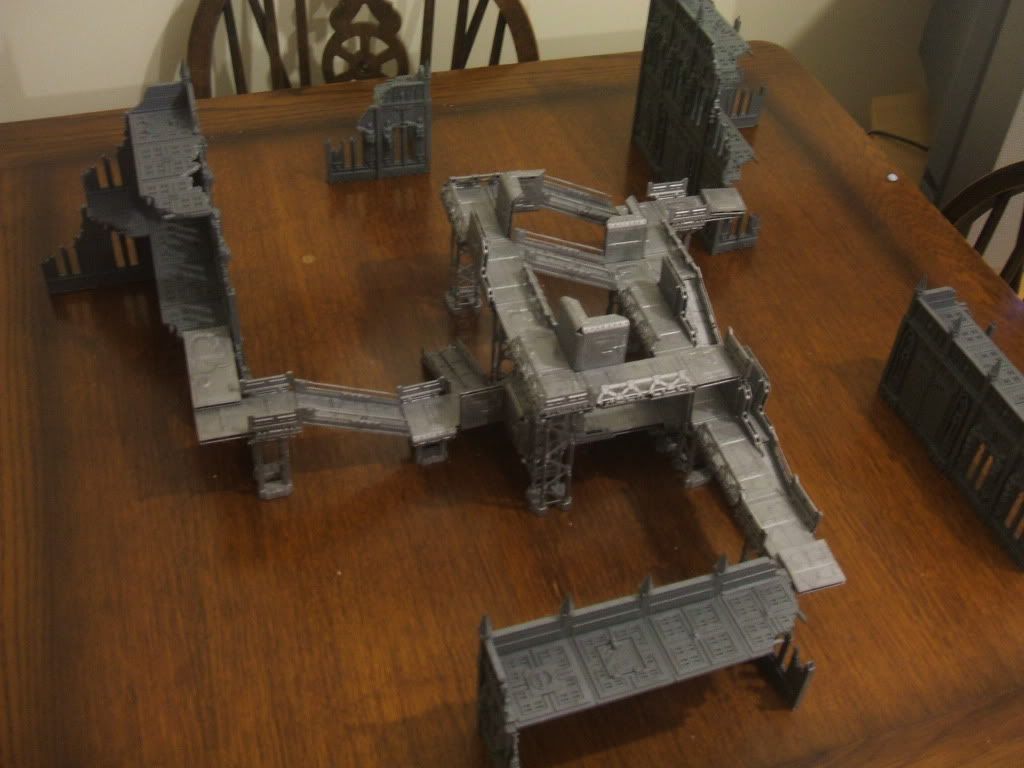 And once combined with a few bits of GW's Cities of Death terrain - well that'll be the core of a 4x4 table for Necromunda!