A new tool in my arsenal and yet another new project, where will it end?
First of all something of a discovery for me. Getting back into the swing of sculpting (yes again, long story) I've often been fustrated by how long it takes for greenstuff to cure and thus be safe to work on without risking already completed parts. The solution is fairly well known, heating greenstuff decreases the curing time. The normal method seems to be to use a lamp to create something of a heat box or even an oven at low temperatures, I lack those facilities though, and space being rather constricted to boot. I was however given one of those little mini-fridges at christmas and just happend to click the other day there was a 'hot' setting on it, after a quick test the curing time seems to be halved, which with a week off comming up means I should be able to make some significant progress. Huzzah!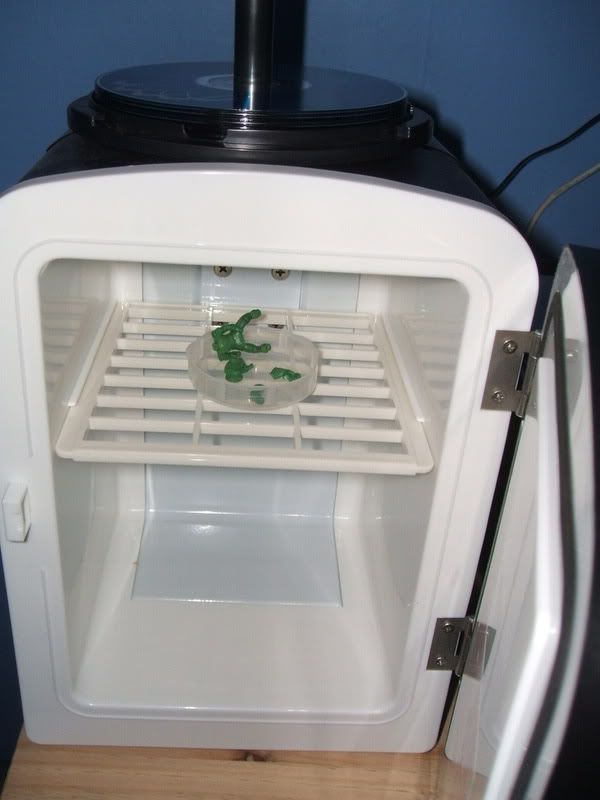 As too Sisters, nobody expects the Exeter Inquisition! More to follow on this new project soon but lets say I wont be taking Guard to this years GT Heats for the first time, well, ever actually.