I did'nt make a New Years Resolution previously, so here comes a belated one.
I've got a fair old pile of unpainted basic Praetorian squads, with the last 35 man Platoon of D Company, and the full 110 men of E Company remaining only undercoated. So this year I'm going to make a real effort at getting all of this lot painted, as well as finishing the Leviathan of course! That may be a bit of a challenge, but its worth a go, and I've made a start already. I'm going to track progress on the blog, with the remaining guardsmen I'm aiming to paint this year on the left hand side.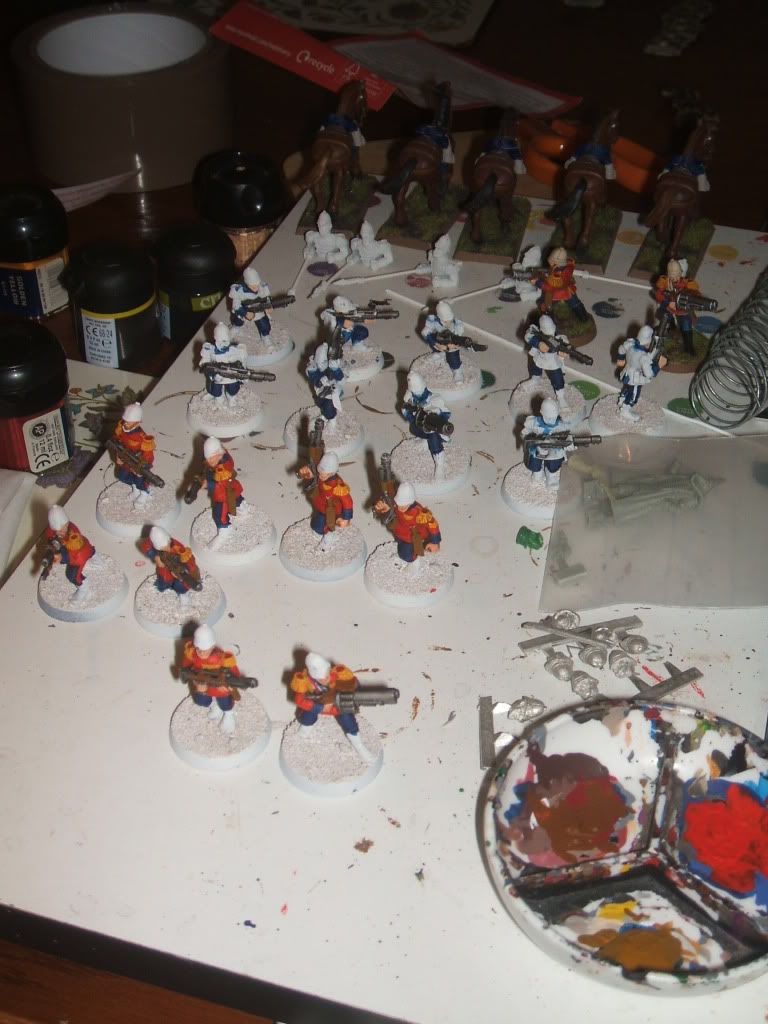 I might start thinking about the rest of my Heavy Weapons Batteries if I can get through this little lot...