The Brief -
Sculpt up a selection of Space Marine Shoulder Pads.
The Commission -
I've been asked to quickly sculpt four different Space Marine Shoulder Pads for different Chapters, I'm assuming someone's planning some Deathwatch Space Marines!
These sort of projects are fairly simple, my method is just to in my head break down the design into simple shapes so each 'stage' can be tackled methodically.
The first of the four is one for the 'Angels of Vigilence'.
I broke this into four stages, the two wings, the chalice and the flame, each individual bit is done in one stage left to cure before moving onto the next, a small amount of GS is applied, flattend with a flat headed clay shaper and then shaped with a combination of sculpting tool, clay shapers and pins. Roughly speaking the chalice is a half circle, the flame a triangle and the wings both half-ellipses.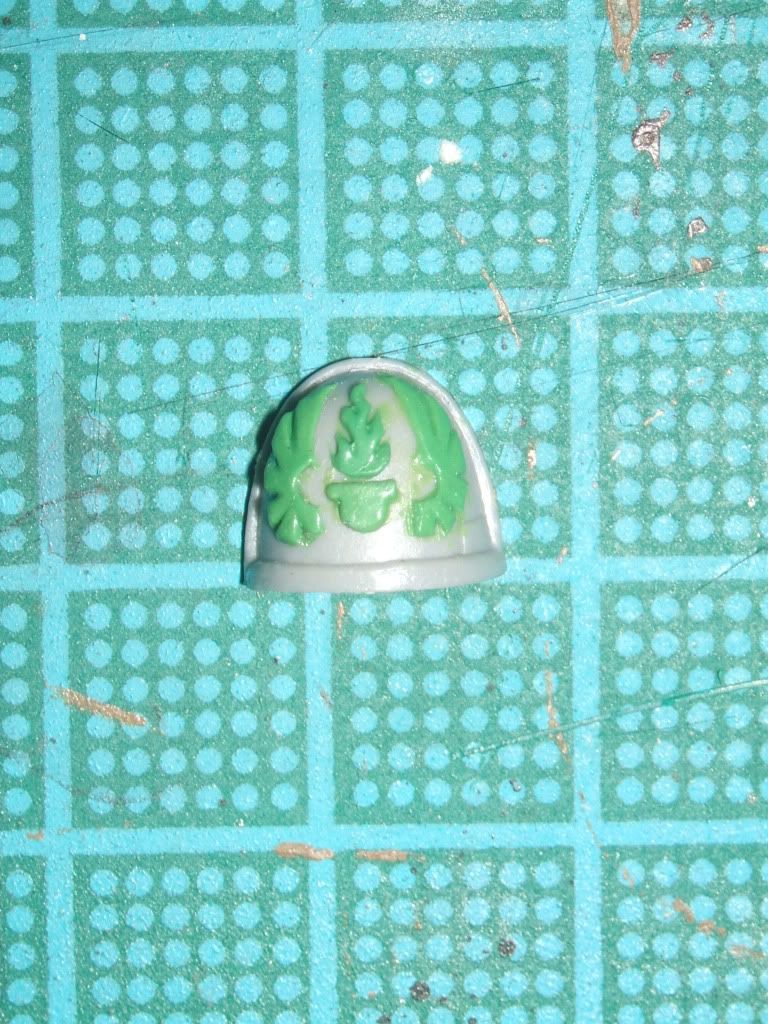 The second is the 'Ravenguard'.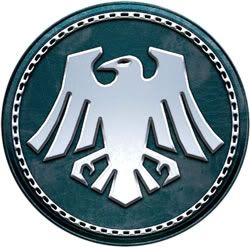 I simplified this design a little cutting out the outer circle, it was then broken into two stages the mounting and the Raven. The Raven started as a second circle, I then cut the rough shape out with a scapel blade before working on the detail.